Elderly Man Violently Attacked at Taco Bell After He Asked Why Someone Had Illegally Parked in a Disabled Spot
An elderly man in Oklahoma has been left with a fractured skull and a broken jaw after he asked why someone had parked illegally in the disabled spots at his local Taco Bell.
Russell Lohr, a 76-year-old regular customer at the Taco Bell in Norman, Oklahoma, has been left with serious injuries after he was attacked by an unknown assailant outside the fast-food restaurant Monday.
Koco News 5 reported Lohr was left in a critical condition by the attacker who blindsided him moments after the old man approached to ask why he had used the disabled spot at the restaurant. Lohr needs to use a handicapped space because he is disabled.
"This coward came out running and sucker-punched my dad," Adam Lohr, the man's son, said. "He has a fractured skull and a broken jaw," Lohr added, explaining that his father was expected to undergo an operation to wire his jaw shut, Wednesday. Russell Lohr has also suffered from significant brain bleeds following the attack.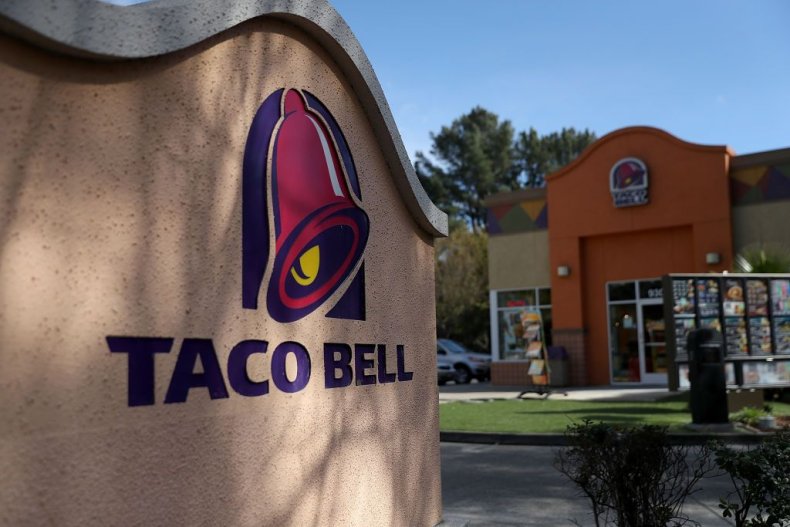 The outcome of the brutal assault could have been far worse were it not for the bravery of a Taco Bell employee. An 18-year-old worker at the restaurant, who has not been identified, intervened during the attack and then went on to perform first aid until paramedics arrived.
The actions taken by the employee at the fast-food outlet near 24th Avenue Northwest and Robinson Street in Norman, were reportedly life-saving. The Taco Bell worker told police at the scene that Lohr was incoherent and did not know what was going on.
Police are now looking for a suspect driving a dark-colored sedan in connection with the incident.
Adam Lohr explained he had been left infuriated by the episode. "Makes me very angry," he said. "He's my life,"he added. "[I] can't lose him."
The attack on the elderly man is not the first instance of violence perpetrated at a Taco Bell to make headlines in recent months. Nichele DeGuzman, 34, was robbed while she waited in line at one of the fast-food chain's outlets in South Natomas in Sacramento California in June 2018.
According to the Sacramento Bee newspaper, DeGuzman was left with bruises on her arm, a black eye and a fractured jaw after 20 individuals including employees and other patrons looked on doing nothing.