Taco Bell Recall: 2.3 Million Pounds of Beef Potentially Contaminated with Metal Shavings in Restaurants Across 21 States
Taco Bell is recalling its beef products after it was found to be contaminated with metal shavings.
In a statement, the U.S. Department of Agriculture's (USDA) Food Safety and Inspection Service (FSIS) announced that it would be recalling the seasoned beef used in Taco Bell's burritos and tacos.
On Saturday, October 12, Taco Bell informed FSIS that three customers had complained about finding metal shavings in their food. The USDA said nobody has been reported to have had an adverse reaction, but anyone concerned should contact a health care provider.
The beef, produced by Kenosha Beef International, was manufactured in Columbus, Ohio, and sent to five distribution centers in Michigan, New Jersey, New York, Ohio, and Virginia before being delivered to Taco Bell restaurants nationwide.
The affected beef had been produced between September 20, 2019, and October 4, 2019, at one location, and is one of the two lines used to make the product.
Cases containing eight 5 lb. bags of Taco Bell Seasoned Beef Taco and Burrito Filling with use-by dates of "L2 11/4/19" to "L2 11/18/19" are to be specifically recalled.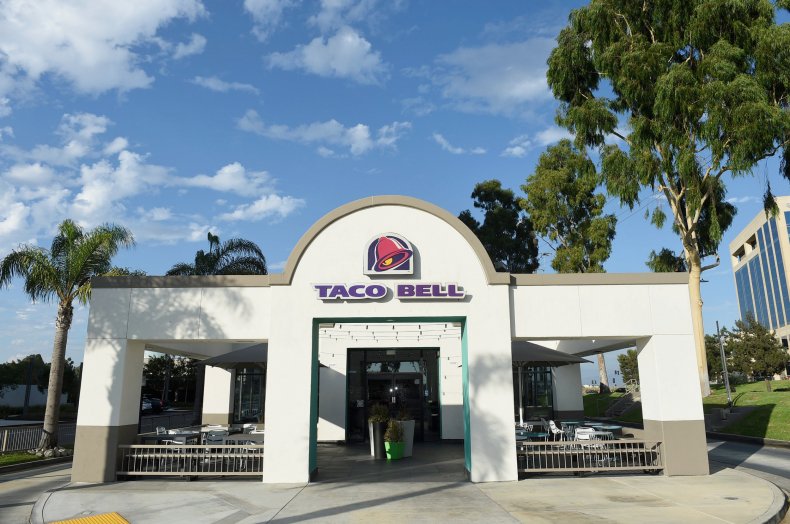 Taco Bell announced in a statement today, October 15, that approximately 2.3 million pounds of beef had been affected. It said that restaurants across 21 states in the eastern Midwest, northern Southeast, and Northeast regions had been affected, but that the beef had been removed.
Julie Masino, President of North America, Taco Bell Corp., said in a statement: "Nothing is more important than our customers' safety, and nothing means more to us than their trust.
"As soon as we received the first consumer complaint, we immediately acted to remove the product from the affected restaurants and proactively worked with the supplier to inform the USDA of our steps to protect our guests."
Taco Bell confirmed that the product had been removed by 9 a.m. on Monday, October 14. The FSIS has urged Taco Bell restaurants to throw away any of the products that may be in their refrigerators.
Steps have been taken following the FSIS protocol to ensure that the product has been effectively recalled and that customers are aware.
This is a Class I recall, which is described by the USDA as "a health hazard situation where there is a reasonable probability that the use of the product will cause serious, adverse health consequences or death."
Taco Bell is a restaurant chain serving Mexican-inspired fast food. The first Taco Bell store opened in 1962 in Downey, California, and the chain now has more than 7,500 restaurants worldwide.