Taco Bell Fires Spanish-Speaking Employee Who Refused to Serve Customer in English: "No Habla Ingles!"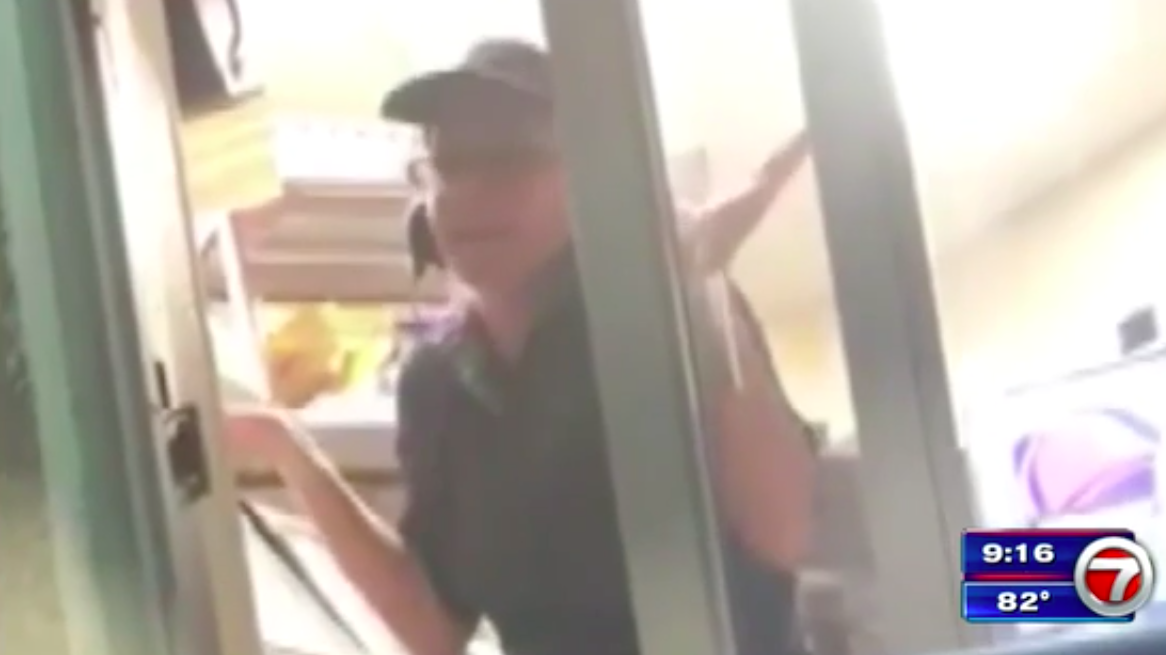 A Florida Taco Bell fired one of its Spanish-speaking employees for refusing to serve a customer ordering in English on Wednesday night.
In a video of the incident at Taco Bell in Hialeah, Miami, shared to social media on Thursday, the server, whose identity is unknown, can be heard telling customer Alexandria Montgomery: "No habla ingles"—Spanish for "[I] do not speak English."
Montgomery asks the employee to get the manager but is then told to go to another Taco Bell for service. The staffer then threatened to call the the police after Montgomery refused to leave.
"There are cars back there," the employee said, as Montgomery and a friend are sitting at the drive through. "No one here speaks English."
"So you can't take my order? You don't understand what I'm saying?" she said.
Montgomery's frustration grows after the employee shuts the window on her.
"I'm trying to order and she tell me I can't order because I don't speak English. Who's wrong? What did I do wrong?" she can be heard saying in the clip, before leaving the scene without placing an order.
Following the incident, Montgomery reported the incident to Taco Bell managers and received an apology for the way she was treated.
"This lady understood what I was saying but didn't want to take my order," she later wrote on Facebook.
In a statement, obtained by CBS Miami, Taco Bell confirmed the employee was let go following the incident.
"This does not meet our customer experience expectations. We have worked quickly to resolve with the customer to ensure this doesn't happen again. The individual no longer works for the brand," the company said.
On Friday, Montgomery told CBS Miami that the encounter made her feel "like I don't belong here and I grew up here my whole life."
"I want this to get out so people can know and be aware of situations like this so it does not happen again," she added.
Hialeah consists mostly of Hispanic residents and is the city with the largest population of Hispanics in America, according to Miami Herald. A 2010 census found that 89 percent of people in the region listed Spanish as either their first or second language.
. A recent Harris Poll found Taco Bell was voted America's best Mexican restaurant.