Police Say Taco Bell Employee Swung Machete at Drive-Through Customer
Police in Austin, Texas, have charged 21-year-old Samuel Hemmit with aggravated assault with a deadly weapon after an incident at the Taco Bell where he worked.
The Austin American-Statesman reported that Hemmit worked at the Taco Bell at William Cannon Drive and South First Street. He was taking orders in the drive-through lane on the evening of December 8. A customer attempted to communicate his order, but Hemmit asked the man to repeat himself several times.
According to the newspaper, the customer asked Hemmit, "Can you not hear?"
Hemmit responded, "Why don't you pull up, and I will show you what I have for you?"
When the customer did, Hemmit allegedly pulled out a black 18-inch machete and began swinging it at his car and cursing loudly. Security footage shows Hemmit swing the blade at the driver's vehicle twice before the man was able to drive away.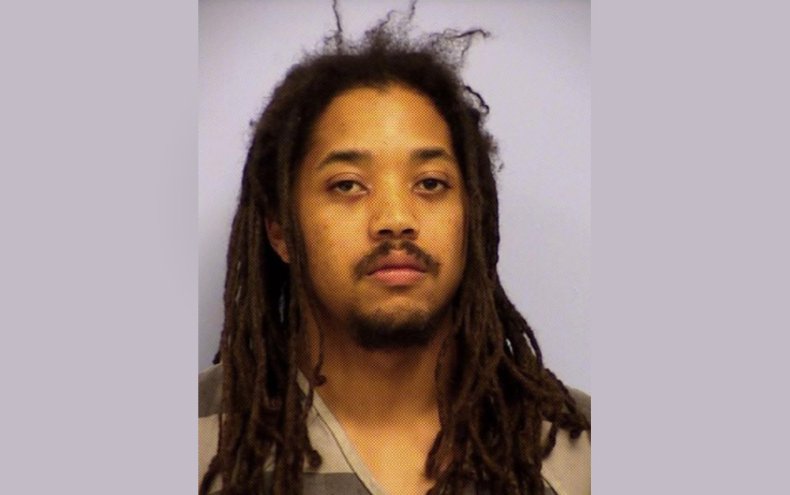 When he had reached a safe distance, the customer reportedly called 911 to report the incident. According to local station KXAN, Police came to the restaurant and spoke to the manager, who gave them access to the security camera footage. They determined that after the initial conversation with the customer, Hemmit ran to the break room to retrieve the machete before going to the window to confront him.
Hemmit admitted to the assault, court documents state. He initially claimed that the weapon was just a metal pole, but changed his story after they were able to retrieve the knife from a dumpster near the restaurant.
He was taken into custody and booked at the Travis County Correctional Complex. Bail is set at $15,000.
A spokesperson for Taco Bell, addressing the incident, said to People, "We are disheartened to hear of this shocking incident. The franchisee is cooperating with authorities in their investigation and will take swift action against the team member in question."
Taco Bell employees have taken their frustrations out on customers with violence in the past. In February, six workers at a Philadelphia franchise were terminated for allegedly brawling with customers who complained that their orders were taking too long.
One of those victims, Bryan Reese, told police that he had been waiting for 45 minutes and other customers had been waiting as long as an hour. The employees claimed that GrubHub orders were preventing them from serving patrons in the restaurant.
Eventually, Reese said, three employees jumped over the counter and chased Reese from the restaurant, where they began hitting and kicking him and his girlfriend. Six employees were implicated in the fight and fired.