Tacoma 1986 Cold Case: Police Arrest Man in Murder of 12-Year-Old Michella Welch
Police in Tacoma, Washington, arrested a suspect Wednesday in a murder case more than 30 years old, authorities announced. Investigators made the arrest after finding probable cause to link the suspect to the brutal 1986 slaying of 12-year-old Michella Welch.
The suspect, identified as 66-year-old Gary Charles Hartman, was booked into Pierce County Jail at 3:15 p.m. Wednesday on suspicion of first-degree murder, jail records show. Tacoma Police spokeswoman Lorretta Cool told Newsweek that prosecutors planned to arraign Hartman on Monday.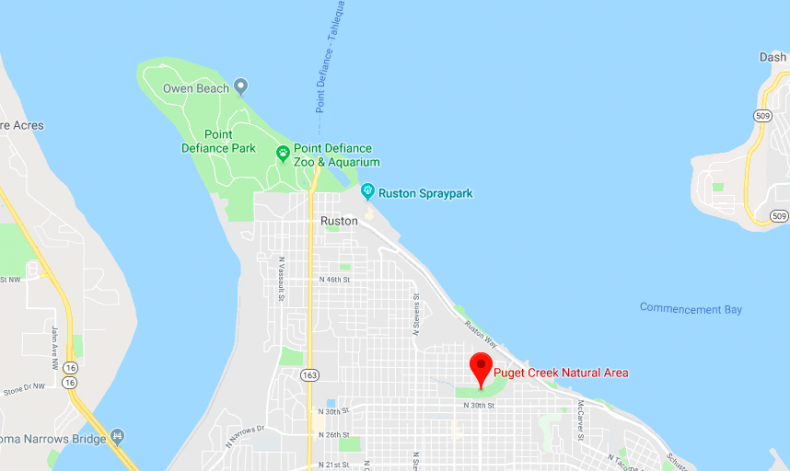 Authorities declined to talk about Harman's arrest or how they connected him to Welch's murder, CBS News reported. Tacoma Police planned to hold a press conference on Friday, Cool told Newsweek.
Police searched a home on Lake Grove Street SW in Lakewood after arresting the suspect, KOMO reported. Authorities revealed they were processing the home in connection to the murder arrest.
Welch's Kidnapping and Death
Welch was visiting Puget Park with her two younger sisters on March 26, 1986, when she left them at around 10 a.m. to pick up lunch, according to police files. She is believed to have returned and gone out to look for her sisters, who had gone to use a restroom at a nearby business.
When Welch's sisters returned to the park around 1 p.m., they found her bike and their lunch, but they did not find her, KOMO reported. According to The News Tribune, the girls decided to play near a cave under a bridge for another half an hour before they found a brown paper bag with their lunches.
The two younger Welch girls called out for their sister and started looking for her but were called back by their babysitter. Police began their search for the 12-year-old girl at 3:10 p.m.
Police found Welch later that day. She had been sexually assaulted and died of a cut to the neck.
Five months later, a 13-year-old Tacoma girl also went missing. Jennifer Bastian disappeared on August 4, 1986, while riding her bicycle in Point Defiance Park. Her remains were discovered weeks later. Bastian had been sexually assaulted and strangled.
Authorities believed the two cases were linked until DNA tests showed in 2016 that two different killers were involved. According to CBS News, police arrested 60-year-old Robert Washburn earlier this year in connection the Bastian case. Washburn's DNA matched the evidence on the scene, and he was charged with murder.