Listen To Taeyong's New Solo Track 'Long Flight': NCT Star Releases New Song and Video
K-Pop star and NCT 127 band member Taeyong delighted fans when he released a new solo track Thursday. The young singer dropped the single "Long Flight" and an accompanying chilled-out music video—set on an airplane.
Taeyong sings in Korean and English on the nearly four-minute track, in which he tells the seatmate of his dreams, "You won't be bored if you go on a long flight with me." The song is available for download on iTunes. Listeners can also stream on platforms including Apple Music and Spotify.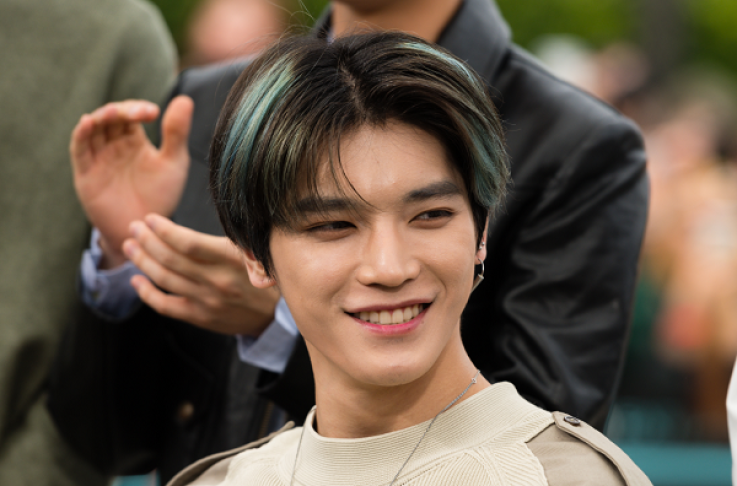 Thrilled fans gushed over the new song and video on social media, sending the artists messages of adoration and support while others proclaimed Taeyong the best of the NCT sub-unit, which includes nine other singers, Taeil, Johnny, Doyoung, Yuta, Jaehyun, Win Win, Jungwoo, Mark and Haechan.
South Korea-based NCT 127 is just one group under the NCT umbrella. The dreamy pop-band first debuted with extended play album NCT #127 in July 2016, which included hit singles "Fire Truck" and "Limitless."
Taeyoung's "Long Flight" comes just a few days after NCT Dream released a new song, "Fireflies," on Monday. The inspirational tune was named the official song of the World Scout Foundation, of which NCT Dream members were recently made ambassadors. Profits generated from sale and streams of the song will reportedly be used to help fund Scout activities for low-income students across the globe, according to the band's management company SM Entertainment. The group is also expected to perform the song at the 24 World Scout Jamboree at the Summit Bechtel Reserve—managed by the National Council of the Boy Scouts of America—on July 24.
All six singers, Renjun, Jeno, Haechan, Chen Le, Jisung, Jaemin, sing in English on the single.
The NCT universe also includes NCT U, referred to sometimes as the "United" team. Instead of having a specific frontman, songs on the NCT U tracklist are performed by whichever bandmember fits the style of the song best.
Launched in 2016, Taeyong got his musical start with the first extension of the NCT world along with singers Doyoung, Jaehyun, Winwin, Jungwoo, Mark and Lucas.
NCT U first debuted in April 2016 and has since had four top 10 singles on Billboard's World Digital Song Sales chart. Perhaps the band's biggest accomplishment was the 2016 single "The 7th Sense," which landed in the No. 2 spot on the chart that year.
Check out Taeyong's new song and music video, and catch a few fan reactions below.
Listen To Taeyong's New Solo Track 'Long Flight': NCT Star Releases New Song and Video | Culture