Taiwan Says It's Crucial Biden 'Reaffirms' U.S. Support as China Goes on 'High Alert'
Taiwan is claiming a robust level of support from President Joe Biden's administration and is calling for even closer security ties, a move that could further provoke China during an especially tense period of relations between the world's top two powers.
Representatives of the self-ruling island, located just miles off the Chinese mainland, say China's vow to reunify by force if necessary risks a dangerous escalation not only among the two rivals but the region as a whole. And they count on U.S. support.
"Beijing's military, economic, and diplomatic coercion against Taiwan constitutes a threat to the security not only of Taiwan, but of the entire Indo-Pacific region," the Taipei Economic and Cultural Office in New York said in a statement sent to Newsweek. "We appreciate the Biden administration's reaffirmation of its rock-solid support of democratic Taiwan based on the Taiwan Relations Act and the Six Assurances."
These assurances include ongoing arms trade, no alteration to the Taiwan Relations Act that set the stage for their modern ties, no consultation with China on weapons sales, no U.S. mediation between the two adversaries, allowing Chinese people on both sides of the strait resolve the sovereignty issue and no formal recognition of Chinese rule over Taiwan.
Now, Taiwan sees three more priority areas of cooperation with the Biden administration, which first used the term "rock-solid" to describe the relationship with Taipei: "security, economy, and international space."
Security and economic fields were especially emphasized given heightened tensions in the region.
"It is also crucial that the US reaffirms its commitment to Taiwan's security to ensure that we remain a bastion of freedom and democracy in the Indo-Pacific region," the office said. "Both sides could further enhance our economic partnership by deepening our critical supply chain cooperation and promoting economic prosperity in the region."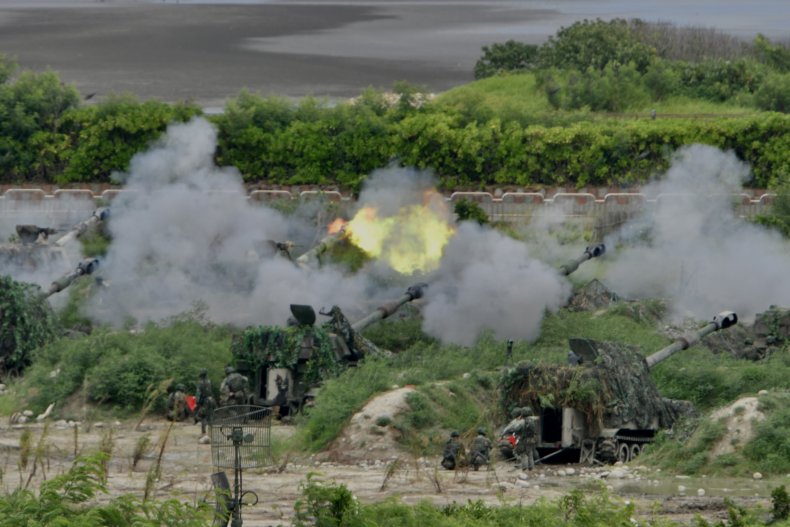 Washington severed ties with Taipei some four decades ago, instead recognizing Beijing as the international representative of China long after the now-ruling Chinese Communist Party won a civil war against nationalist foes. Still, the U.S. maintains informal, yet increasingly close contacts with Taiwan, angering China.
As China continues to claim Taiwan as part of its sovereign territory, the country views foreign activities there—especially that of the U.S.—to be a provocation. Former President Donald Trump ramped up tensions in this arena with high-level diplomatic visits and by sending warships through the Taiwan Strait.
On Thursday, the Pentagon conducted its first such transit under Biden's command, sending Arleigh Burke-class guided missile destroyer USS John S. McCain through the disputed waterway.
"The ship's transit through the Taiwan Strait demonstrates the U.S. commitment to a free and open Indo-Pacific," the U.S. Navy 7th Fleet said in a statement. "The United States military will continue to fly, sail and operate anywhere international law allows."
China, for its part, saw the first major challenge by a new U.S. president hoped to be more moderate than the last.
"China paid close attention to and monitored from start to end the passage of the US military vessel through the Taiwan Strait," Chinese Foreign Ministry spokesperson Wang Wenbin told reporters Thursday.
He noted that the People's Liberation Army were prepared to answer any intrusion if need be.
"China will continue to stay on high alert and is ready to respond to all threats and provocations at any time, and will resolutely safeguard its national sovereignty and territorial integrity," Wang said. "We hope the U.S. side will play a constructive role for regional peace and stability, rather than the opposite."
But rhetoric emerging from the Biden administration indicates a desire to outmaneuver Beijing by establishing a "position of strength" rather than a platform for talks.
"Our view is that once we have established this position of strength," White House national security adviser Jake Sullivan told reporters Thursday, "we will be able to compete more effectively with our competitors across the board and especially with China," in every domain—economic, diplomatic, technological, security, you name it."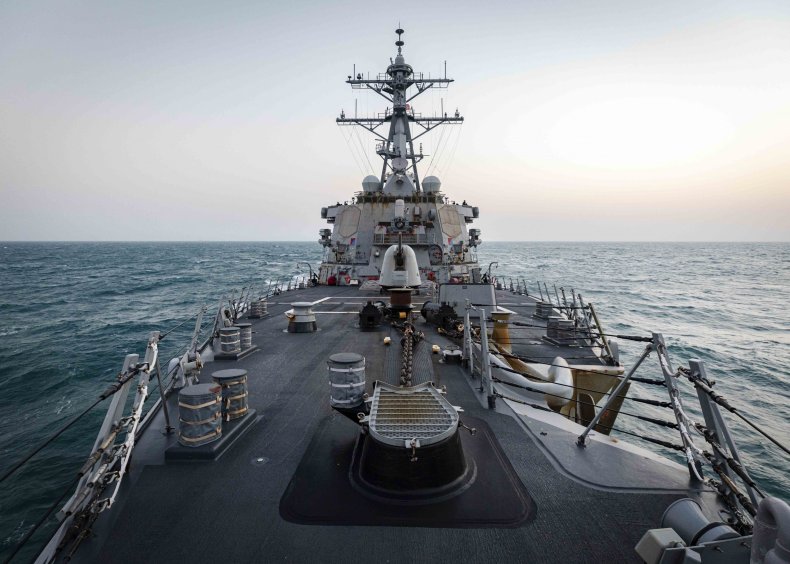 The early days of the Biden administration have been marked by lingering animosity between the U.S. and China, where Communist Party Central Foreign Affairs Commision Director Yang Jiechi called the issue of Taiwan—along with Hong Kong, Tibet and Xinjiang—a "red line."
A similar phrase appeared days earlier in an anonymous Atlantic Council report entitled "The Longer Telegram." The title is a reference to the "The Long Telegram," or "Document X" that set the stage for the Cold War by advocating for containment, rather cooperation, with the Soviet Union, and was later determined to have been written by U.S. diplomat George F. Kennan.
The 2020 version's "red lines" include "any Chinese military attack against Taiwan or its offshore islands, including an economic blockade or major cyberattack against Taiwanese public infrastructure and institutions." Others involve the use of weapons of mass destruction, or conventional attacks against the U.S., allies such as Japan or in the contested South China Sea.
In addition to also seeking more solid assurances from the U.S. on security, the Taipei Economic and Cultural Office in New York also called for "expanding Taiwan's international participation, especially for Taiwan to have a role in such world bodies as the World Health Organization."
Such moves have been resolutely blocked by Beijing, however, which maintains a strict one-China policy blocking international ties with Taiwan, which today only has relations with 14 countries in the world, as well as the Holy See.
"There is only one China in the world and Taiwan is an inalienable part of China," Wang said Thursday. "The one-China principle is a universally recognized norm governing international relations and the consensus of the international community."
He warned Taiwan's ruling Democratic Progressive Party that "any attempt to solicit foreign support and engage in separatist activities in the international arena will never succeed."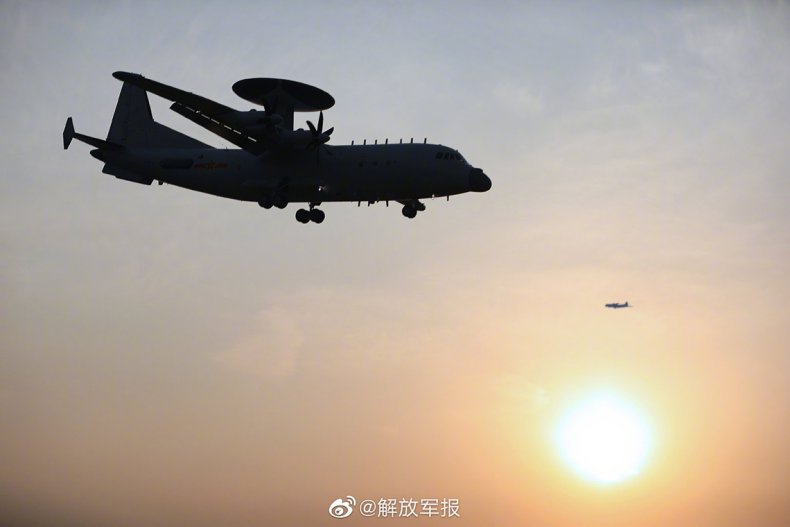 This article has been updated to reflect that 14 nations and the Holy See recognize Taiwan as a sovereign country, while China views it as a rogue-ruled province.