Taiwan's 'Little Hot Chili Pepper' Rises Again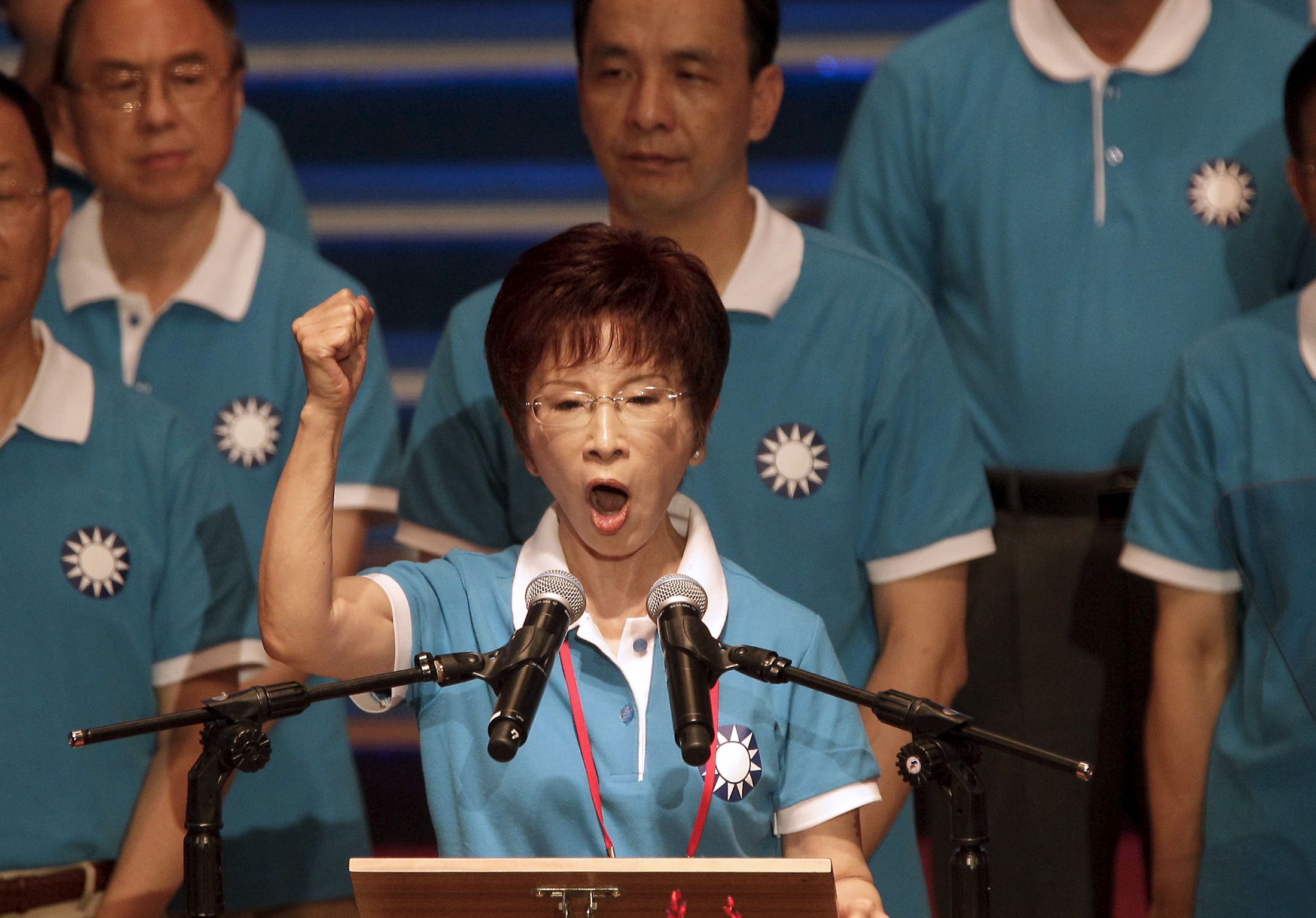 TAIPEI (Reuters) - Taiwan's opposition Nationalist Party picked as its new leader a woman it had ditched as its presidential candidate weeks before January's election after a wave of criticism of her campaign.
Pro-China Hung Hsiu-chu, a one-time schoolteacher known by the nickname "Little Hot Chili Pepper," won 56 percent of the vote, a Nationalist Party spokeswoman said, beating three other candidates.
She becomes the first female leader of the Nationalist Party, which in January lost not only the presidency but also control of Taiwan's parliament to the pro-independence Democratic Progressive Party (DPP).
Hung's victory marks a comeback for a woman who in October was removed as her party's candidate for the presidential election after a campaign riddled with gaffes and political attacks.
The change made no difference, however, as her replacement, Eric Chu, still ended up being trounced in by Tsai Ing-wen of the DPP. Tsai will take over as president in May from China-friendly Ma Ying-jeou who had held the position for the Nationalists since 2008.
Chu resigned as party chief after the defeat, forcing a leadership vote.
"Thanks to so many comrades' support...giving me a chance to bend down and pick up the first brick to lead the Nationalist Party to rebuild our home from the debris," Hung told a news conference.
"In the face of such a difficult and hard future situation, as long as we have courage there is no difficulty we cannot overcome. Please join me and work with me," she added.
Hung, who is widely seen as supporting unification with China, faces a tough job rebuilding support for the party. The popularity of the DPP has surged since 2014 when hundreds of students occupied parliament for weeks to protest trade pacts negotiated with China. It was the largest display of anti-China sentiment the island had seen in years.
Chinese President Xi Jinping, in his capacity as head of China's Communist Party, sent a congratulatory message to Hung, according to a note released by the Nationalist Party.
"We hope both parties can cement a foundation of mutual trust, increase exchanges and interaction, and ensure peaceful development and stability across the Taiwan Strait," Xi wrote in the message.
Known in Chinese as the Kuomintang, the Nationalist Party ruled China before being forced to flee to Taiwan in 1949 at the end of a bloody civil war with the Chinese Communist Party. Beijing views Taiwan as a renegade province to be brought under its control by force if necessary.