Taiwan: 'Out of Control' China Woos El Salvador, Prompts Switch of Allegiance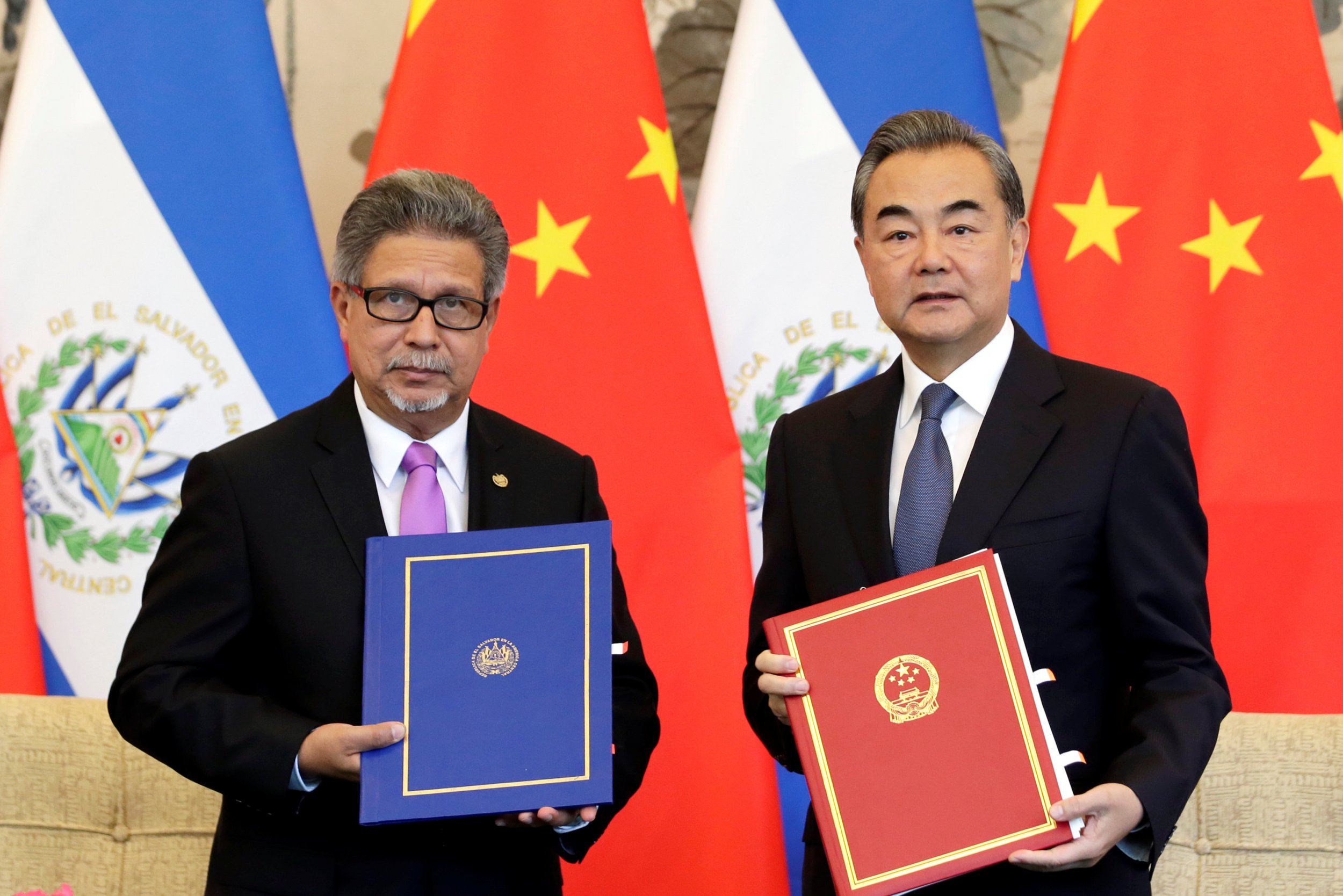 Taiwan's president Tsai Ing-wen vowed to fight China's "increasingly out of control" behavior after Taipei lost the diplomatic allegiance of El Salvador to the mainland.
Speaking in Taipei, Tsai declared that Taiwan will not bow to Beijing and condemned China for applying pressure on the island. "We will turn to countries with similar values to fight together against China's increasingly out-of-control international behavior," Tsai said.
El Salvador's move marked the third country to switch allegiances from Taiwan to China this year. Taiwan now has formal relations with just 17 countries worldwide, many of them smaller, less developed nations in Central America and the Pacific like Belize and Nauru.
Earlier, Taiwan Foreign Minister Joseph Wu told reporters that Taiwan refuses to engage in "money competition" with China. Wu revealed that El Salvador had been repeatedly asking for "massive funding support" for a port development but the self-governed island was unable to assist with the project they found "unsuitable" after assessment.
"Pressure from China would only make Taiwan more determined to continue our path of democracy and freedom," he said. "China's rude and unreasonable behavior will certainly have negative impact to cross-strait relations. This is also not how a responsible country should behave."
The Chinese government's top diplomat, State Councillor Wang Yi, praised El Salvador for making the right choice.
"I'm confident that the people of El Salvador will feel the warmth and friendship of the Chinese people and derive tangible benefits from its cooperation with China," Wang told reporters alongside his El Salvador counterpart Carlos Castaneda, shortly after the pair signed an agreement establishing ties in Beijing.
Meanwhile, in a nationally televised speech, El Salvador President Salvador Sanchez Ceren announced to his people that the country had severed diplomatic ties with Taiwan to secure diplomatic relations with China.
"We are convinced this is a step in the right direction that corresponds to the principles of international law of international relations and the inevitable trends of our time," he said, adding that the move will result in "great benefits" and "extraordinary opportunities."
Taiwan has accused China of luring its friends away with offers of generous aid packages. China denies this, and says Taiwan is a part of China with no right to formal diplomatic ties with any other country.
Last month, several major U.S. airlines bowed to Chinese pressure and removed all references to Taiwan as anything but mainland territory after Beijing demanded that all companies and airlines remove online references to the self-governed island by July 25 or face harsh sanctions.
Following the request in April, Singapore Airlines, Air France, Lufthansa and British Airways all moved to remove the mention of Taiwan from their websites.