China's Military Is a Threat to East Asia, Taiwan President Says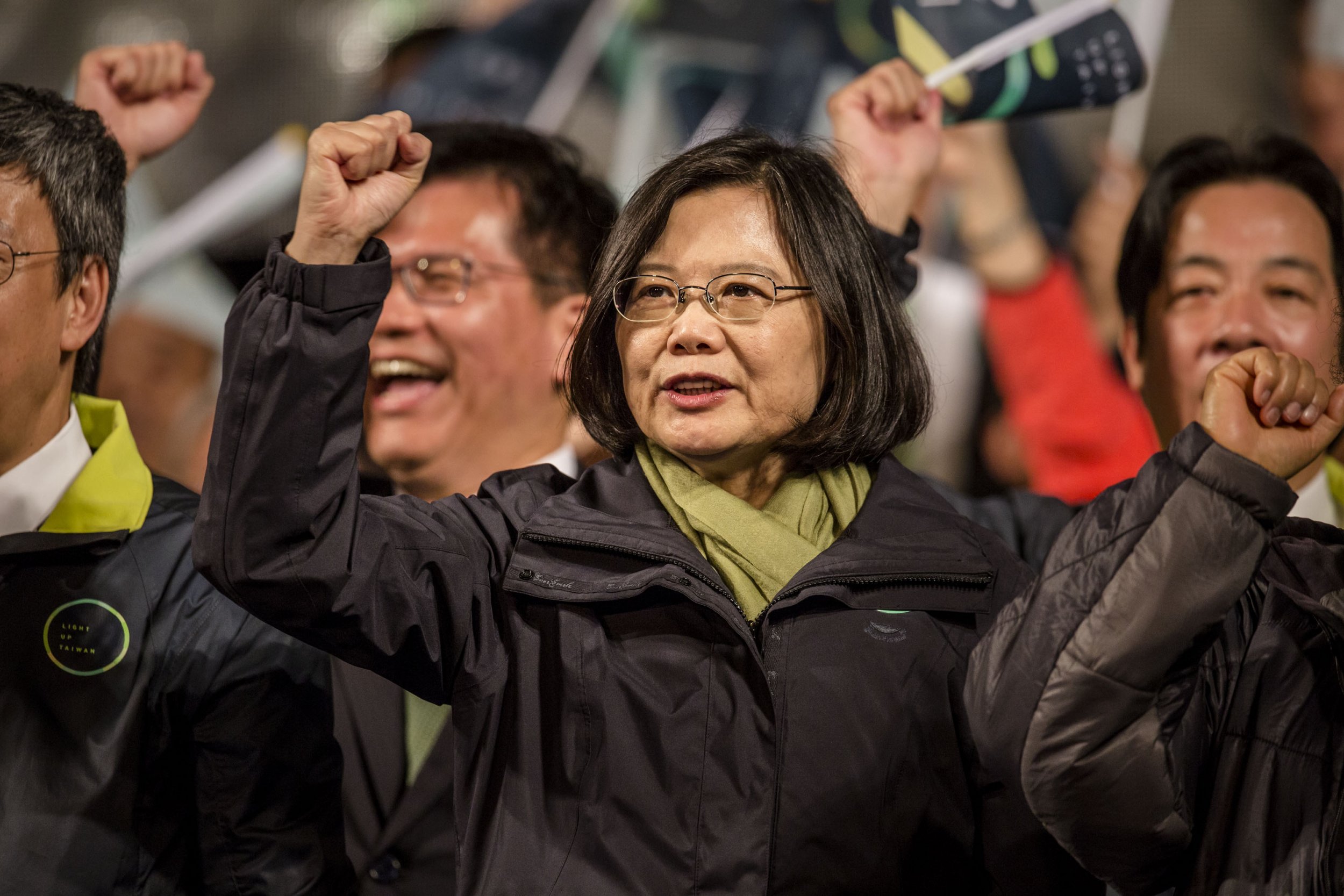 Onstage, flanked by two models of fighter jets, Taiwan President Tsai Ing-wen said China's military ambitions were not only affecting Taiwan but all of East Asia during a Friday news conference. She also warned that tensions between Taiwan and the mainland should not be concluded through military force.
"China's military activities don't only impact the situation in the Taiwan Strait, but also in all of East Asia ... This is not a problem being faced alone by Taiwan," Tsai, Taiwan's first female president, told local reporters.
"All countries in this region who want to see peace and stability, have a consensus ... and China can't ignore this... cross-Strait issues absolutely can't be resolved through military force but through peaceful means."
Tsai then pledged to expand Taiwan's defense budget.
"Over the past year, the morale of our military is steadily improving; support for our military is also continuously increasing. This is the most gratifying thing since I've become president. I hereby solemnly announce that our annual defense budget will grow steadily within a reasonable range," she said.
"We live in a fast-changing geopolitical environment; China's ambition in military expansion in the region is becoming more apparent, as evident by the People's Liberation Army's frequent aerial and naval activities," Tsai elaborated.
On Tuesday, Taipei said that frequent and increased Chinese military drills posed an "enormous threat" to Taiwan's security, in an annual defense review, according to the South China Morning Post.
The People's Liberation Army (PLA) carried out 16 drills near the self-governed island in the past year, said Taiwan's defense ministry in a white paper this week. China's military threat was growing by the day.
When asked about the continuing drills and the footage released by the air force, China's Taiwan Affairs Office (TAO) stated that it and the defense ministry had repeatedly said the exercises were routine.
"Everyone will slowly get used it," TAO spokesman An Fengshan told a news briefing without elaborating further.
China considers Taiwan a rebellious province and has never renounced the use of force to bring it under its control. Taiwan is well armed, mostly with U.S. hardware, and has been seeking to purchase more high-tech equipment from Washington to defend itself from China.
Beijing suspects that Tsai, who leads the independence-leaning Democratic Progressive Party, wants to ensure full-fledged independence for the island at any cost.
Tsai said she wants to preserve good relations with China but will defend Taiwan's security and way of life.