Fact Check: Are There 30,000 U.S. Troops in Taiwan?
The unfolding situation in Afghanistan has raised questions about the withdrawal of U.S. military from the nation as well the continued presence of troops across the globe.
The Claim
A tweet from the account for Senator John Cornyn (R-TX) detailed a list of countries and the number of U.S. troops in each.
The list compared the numbers to how many troops were in Afghanistan in recent months.
In this list, Taiwan was referenced and it was claimed 30,000 American troops are based there.
The Facts
Cornyn's figures were immediately drawn into question after he posted them on Twitter.
Kuomintang, a political party based in Taiwan, responded to Cornyn to dispute the numbers. It posted: "There are not 30,000 US troops in Taiwan! The last U.S. soldier left Taiwan on 3 May 1979."
The Department of Defense issues workforce reports online, detailing numbers overseas.
According to the Defense Manpower Data Center's figures as of June 30, its latest report, there were nowhere near 30,000 U.S. troops in Taiwan.
The report records 30 active duty personnel in the territory: 23 Marine Corps, five Air Force, and two Navy. Then there were 15 DoD appropriated fund civilian personnel there: One army, one navy, and 13 Fourth Estate.
It was detailed last year that Marines were conducting training on the island, as previously reported by Newsweek.
Chinese state media was among those who took issue with the claim.
Hu Xijin, editor-in-chief of Global Times, tweeted: "Someone said that @JohnCornyn mistook that number by using the number of previous US troops stationed on Taiwan island before China and the US set up diplomatic relations. I think the senator is not confused, and he wants to test our response. My answer to him is war."
Chinese state media previously pounced on the situation in Afghanistan to criticize the U.S. and suggested that it was not a reliable ally for Taiwan.
A Google search for "how many troops does the U.S. have in Taiwan?" brings up a Wikipedia page about United States Taiwan Defense Command.
This existed between 1954 and 1979. The Wikipedia page noted 30,000 troops from Combined Arms and branches.
A spokesperson for Taiwan's Foreign Ministry referred Newsweek to Cornyn's office for comment on his tweet, but added that the "Ministry of Foreign Affairs appreciates the consistent support shown by our friends in the U.S. Congress."
The Ruling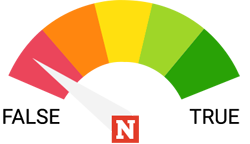 False.
FACT CHECK BY NEWSWEEK
There are not 30,000 U.S. troops in Taiwan, according to the latest Department of Defense figures.
There were such numbers decades ago, but there has not been that level of presence in recent times.
Newsweek has contacted Sen. Cornyn's office and the Department of Defense for comment.