Trump, Taiwan President Phone Call Could Happen Again, Tsai Says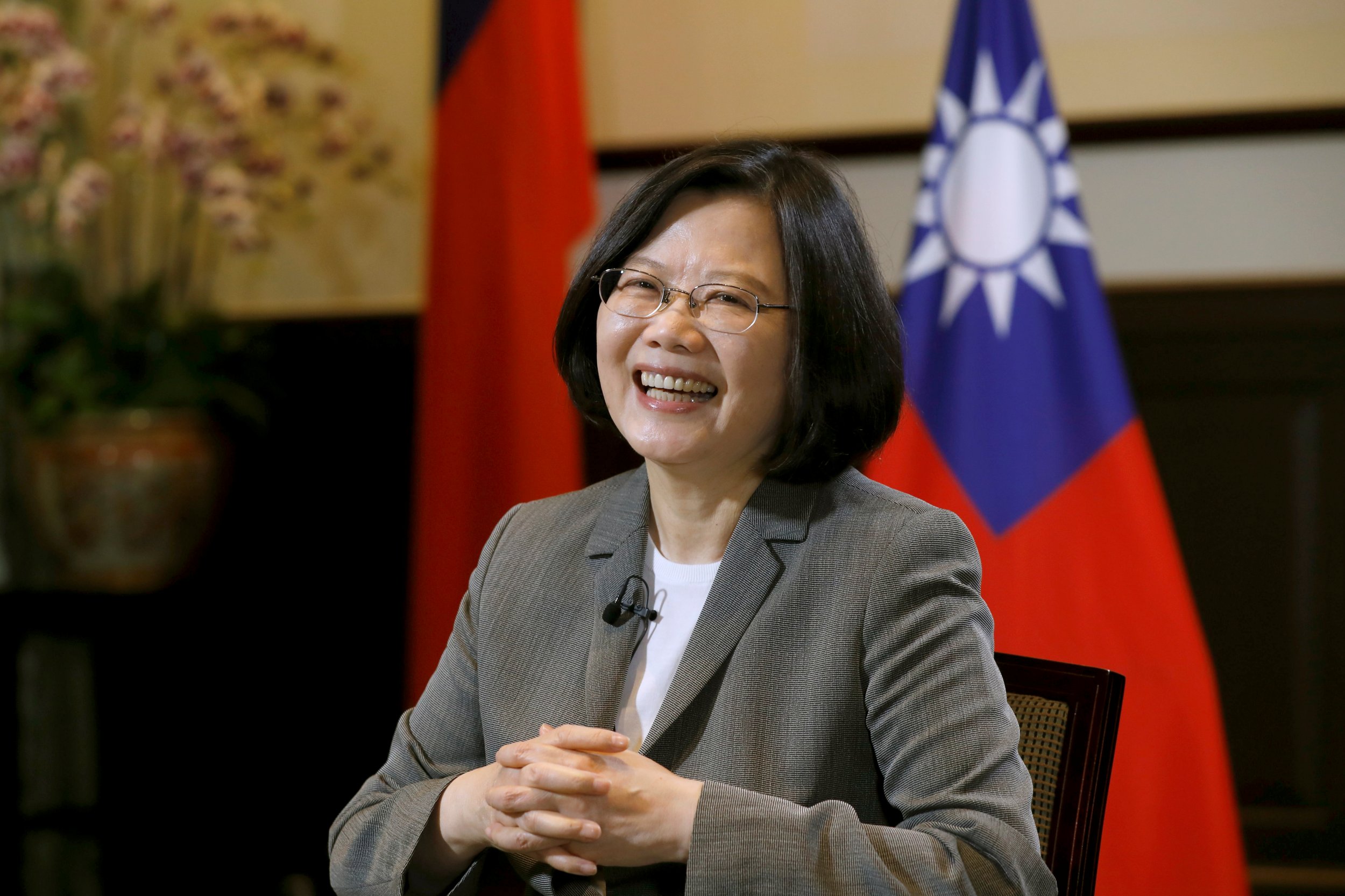 Taiwan's president said Thursday another direct phone call with U.S. President Donald Trump could take place again, a potentially serious slight toward China as relations between the U.S. and the Asia superpower have been rocky at best and the entire region frets over North Korea missile and nuclear defense testing.
"We have the opportunity to communicate more directly with the U.S. government," President Tsai Ing-wen told Reuters during an interview. "We don't exclude the opportunity to call President Trump himself, but it depends on the needs of the situation and the U.S. government's consideration of regional affairs."
Tsai also said relations with the U.S. were improving and that Taiwan was even interested in buying the F-35 jet, a highly advanced stealth fighter capable of ground and air strikes.
"We don't rule out any items that would be meaningful to our defense and our defense strategy and the F-35 is one such item," she said.
China's Defense Ministry responded by saying it was against anyone selling arms to Taiwan.
Tsai called in December to congratulate Trump on his election victory, which greatly angered the Chinese, who oppose any recognition of Taiwan under its long-held "One China" policy. It was the first such direct contact between a Taiwanese leader and a U.S. president in almost 40 years, according to Reuters.
Trump earned China's ire for appearing to undermine the "One China" policy after a campaign season in which he often blasted the nation for what he called unfair economic policies. However, Trump later backed the "One China" policy in February following a call with Chinese President Xi Jinping and then hosted Xi at his Florida-based Mar-a-Lago estate earlier this month for their first face-to-face sit-down as world leaders.
Since that meeting, tensions have somewhat decreased between the U.S. and China as the two sides continue to jostle over roles when it comes to North Korea and its repeated threats to not only continue missile and nuclear testing but to even wage a war against the U.S., South Korea and Japan.
Trump has many times demanded China, long the North's sole ally and economic benefactor, take a tougher line with Kim Jong Un's regime while China's often played the role of peacemaker and called for diplomatic approaches rather than threats of war or military action.
Trump, Taiwan President Phone Call Could Happen Again, Tsai Says | World