Taiwan Wants U.S. F-35 Jets To Defend Against Chinese Invasion
Taiwan reaffirmed its continued interest in acquiring U.S.-made F-35 stealth fighter jets, as it considers how it would fight off a possible Chinese invasion.
Speaking to parliament, Taiwan's Defense Minister Yen Teh-fa confirmed that the government wants to acquire the Lockheed Martin F-35 Lightning II platform, though did not mention which variant of the jet or how many Taiwan would buy, Defense News reported.
Taiwan is reportedly interested in the U.S.'s F-35B variant, which has vertical take-off and landing capabilities, and was developed for use on U.S. Navy ships. This would allow Taiwanese jets to take off and fight even if its runways were destroyed in a Chinese first strike.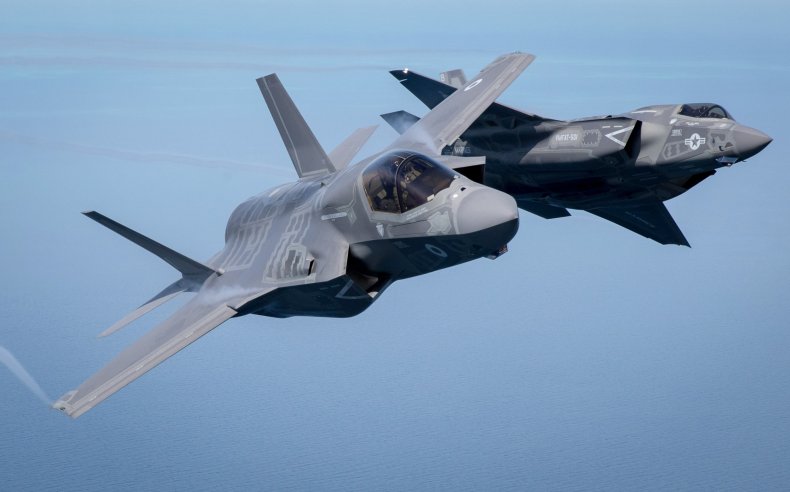 The F-35 is a fifth generation warplane; the most advanced type. China has been working on its own stealth jet projects—the J-20 and the J-31 planes—to keep pace with U.S. technology. The J-20 has now entered service in the People's Liberation Army Air Force, making China only the second country in the world to fully deploy fifth generation fighters.
The purchase would be part of a new round of arms sales from the U.S. to Taiwan, which China considers to be a rebellious breakaway province of its country. China has never renounced the use of force to bring the island back under its control as part of its "One-China Policy". Meanwhile, Taiwan has armed itself with U.S. military hardware in an effort to deter Chinese invasion and ensure American support.
Yen also said Taiwan was considering buying Boeing KC-135 Stratotankers, which would give Taiwan mid-air refuelling capability for the first time, vastly extending the range and flight duration of its warplanes.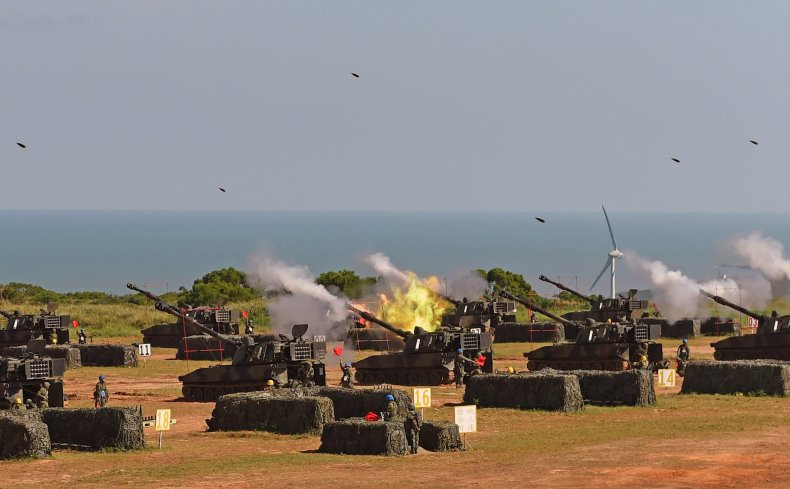 To avoid increasing diplomatic tensions with China, the U.S. government never officially recognized Taiwan's status as an independent country. However, the two nations have a strong de facto relationship. The 1979 Taiwan Relations Act commits America to "make available to Taiwan such defense articles and defense services in such quantity as may be necessary to enable Taiwan to maintain a sufficient self-defense capability."
Despite this support, the most advanced U.S. technology has often been denied to the country to avoid angering China and risking a new conflict. The sale of F-35 jets would mark a new level of cooperation and could damage U.S.-China relation, destabilizing an already tense region.
China's neighbours are turning to U.S. technology to counter a rapidly modernizing Chinese military, as it transitions from a mammoth but rudimentary Cold War-era force to a combined-arms high-tech proposition.
Japan has ordered five F-35s with another 37 planned, and in early 2018 announced it would purchase at least 20 additional F-35A jets, the smallest and lightest variant. South Korea has ordered 60 F-35s, while Singapore has said it is considering the platform as part of its long-term air force refit.