Taiwanese TransAsia Plane Crashes in Storm, Killing Dozens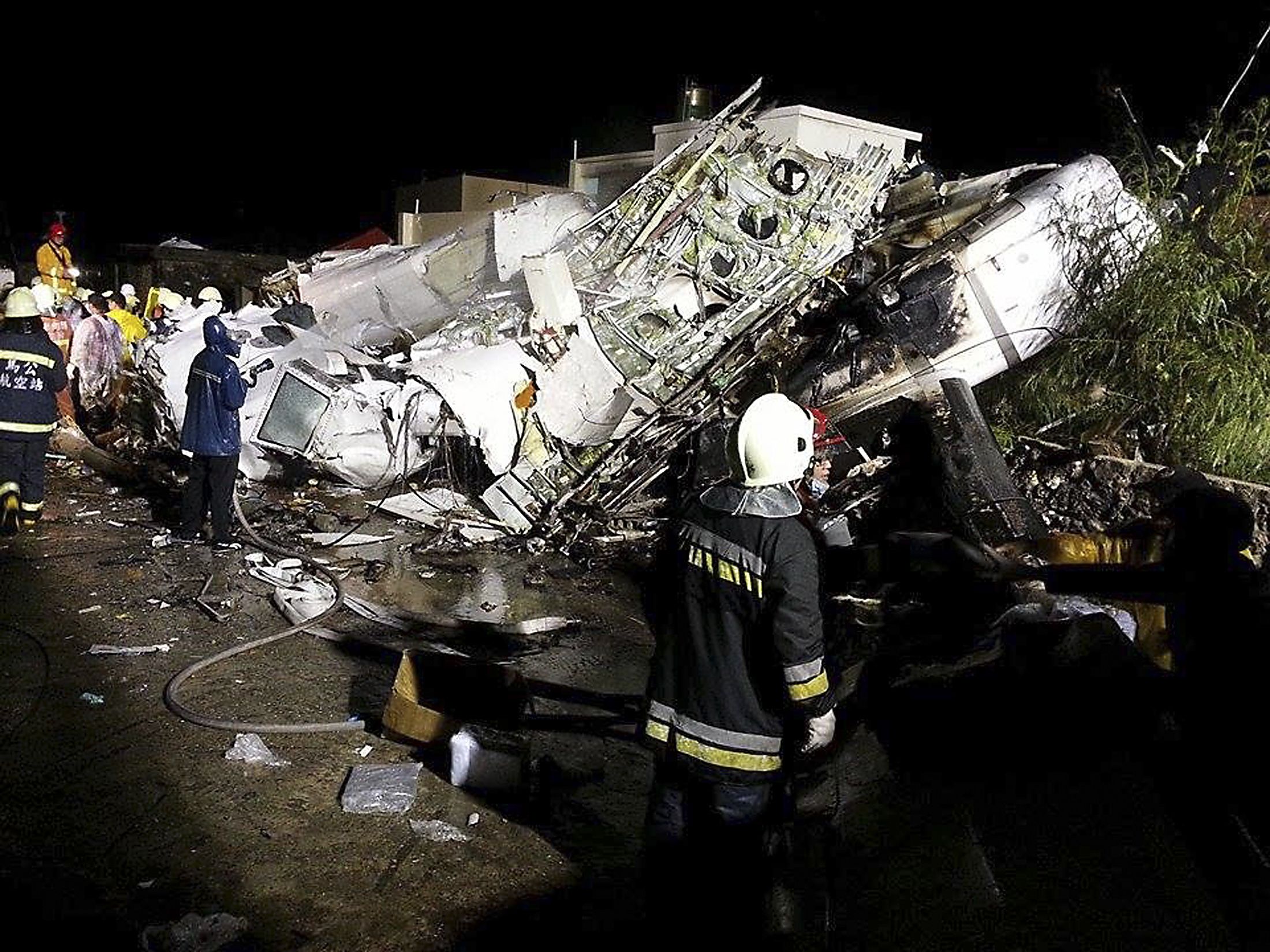 A Taiwanese airliner making an emergency landing crashed and caught on fire on the country's Penghu Islands on Wednesday, killing more than 40 people, according to local officials.
The TransAsia Airways Flight GE222 turboprop plane was flying from the capital Taipei to the Penghu Islands, when it crashed, reports the Associated Press. The plane went down near Magong airport on the islands, and may have hit a residential building, according to a report from CNN affiliate EETV. While the plane reportedly crashed in stormy weather, the cause was still unknown.
"It was thunderstorm conditions during the crash," the BBC quotes Hsi Wen-guang, Penghu County Government Fire Bureau spokesman, as saying. "From the crash site we sent 11 people to hospital with injuries. A few empty apartment buildings adjacent to the runway caught fire, but no one was inside at the time and the fire was extinguished."
There were 54 passengers and four flight crew members on board, according to Taiwan's Central News Agency. The islands are located off the west coast of mainland Taiwan, and there were no casualties on the ground, according to Taiwan's Transportation Minister Yeh Kuang-shih.
The official number of people who died was also unconfirmed. The AP puts the number at 51, while ABC News reports 47 are dead.
Photos from the scene show emergency rescue crews combing the wreckage using flashlights. Typhoon Matmo, a category-2 typhoon, battered Taiwan over recent days, but heavy rains persisted even after it had moved on to the coast of China.