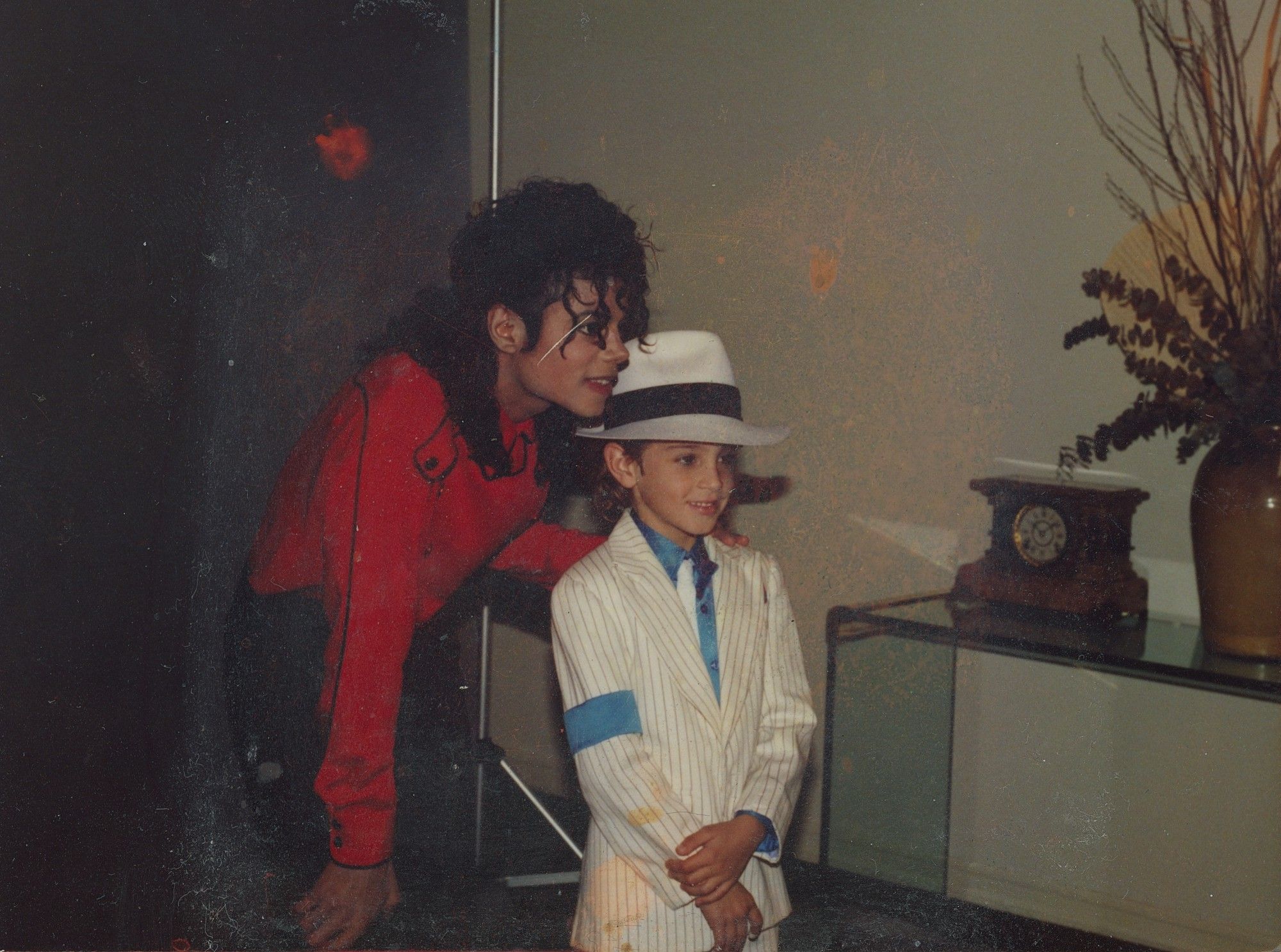 Michael Jackson's nephew, Taj Jackson, had a lot to say about Jackson accuser Wade Robson, who he thinks is lying for money and fame in HBO's Leaving Neverland. Jackson's nephew spoke candidly about the accusations in an interview with TMZ on Monday and claimed Robson is only speaking about the alleged abuse after being denied a job.
"Wade has changed he story about four different times," Taj began. "He went to my uncle's memorial, he did tribute shows left and right for my uncle. The minute he did not get MJ1 he started writing a book on the down low. No one wanted to buy the book and then, all of a sudden, he comes up with these allegations."
Robson's story was featured alongside similar allegations from James Safechuck in Leaving Neverland. TMZ clarified Robson and Safechuck were not paid to appear in the Sundance hit documentary.
Taj responded. "There is a court appeal right now happening, and they're suing the state for hundreds of millions for dollars, so it's in their best interest to get the public on their side," he explained.
Taj also denied support of Oprah Winfrey, who has received handfuls of threats and backlash for premiering an interview with both accusers Monday night after the documentary. "She watched this on her birthday on David Geffen's boat," he revealed. "David Geffen, we know, is not the biggest MJ fan. There's more to that that I don't want to get into now, but I think the fans are a lot smarter than people give them credit for and there's definitely a connection in there. Oprah has never been on our team."
On Twitter Monday night, Taj also went after talk show host Ellen DeGeneres after she tweeted she was watching Oprah's interview, and said everyone should. "Before you make up your mind [Ellen], please ask your buddy Justin T. his thoughts on Wade Robson," Taj tweeted. "I'm sure he will have a lot to say to you about Wade's credibility and character .Or ask Janet. They both KNOW what Wade is capable of."
The tweet refers to Justin Timberlake, who has worked with Robson, who is a choreographer. Robson has also worked with celebrities like Britney Spears, who was once a young Jackson fan. Taj also mentions Jackson's sister, Janet Jackson, who has not spoken much on the allegations against her brother.