Tajikistan Officials Forbid Loud Crying at Funerals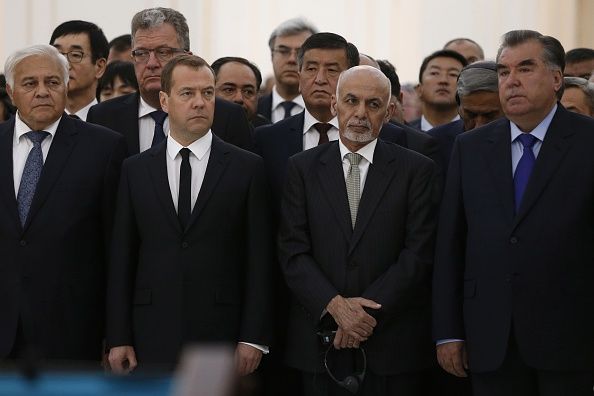 For crying out loud!
The Tajikistan government has banned "extravagant emotions" such as loud wailing or hiring professional mourners at funeral services, Radio Free Europe reports.
The new regulations from the State Religious Affairs Committee in the strictly Islamic nation came about in order to discourage any nontraditional practices in Tajikistan. This is part of the government's efforts to control all aspects of Tajik life.
"There's been a demand in recent years for such guidelines to help our people conduct funerals and mourning rituals," said Afshin Muqim, spokesman for the state religious affairs committee.
Families and friends are still allowed to cry and grieve at a funeral, but the hired mourners—yes, it's a thing in Tajikistan—are out. Also, there will be no pulling of hair in grief or chasing after the coffin as it drives away.
And the new code bans loud ululation, a common expression of grief in the Middle East that is considered a sign of respect for the deceased and a way to reinforce the atmosphere of grief.
Though not mandated by law, the committee is advising mourners to wear the traditional color to a funeral, which in Tajikistan is blue.
The government says the regulations will combat religious extremism, though that's unclear. Other regulations would govern cultural customs such as the style of head scarf, the length of beards and the amount of food served at weddings.
This month, authorities published 500,000 copies of a brochure that lists the new guidelines on how to mourn properly at a funeral, as well as other funeral service restrictions.
In 2015, the mayor of Tajikistan's capital city, Dushanbe, ordered black clothing that does not fit Tajik's culture and traditions to be removed from stores. Mayor Mahmadsaid Ubaydulloyev also ordered women to dispose of all black clothing. That same year, the country debated on passing a bill that would ban citizens from giving their children a name with an Arabic origin.
In 2016, the U.S. Department of State raised their concerns on Tajikistan's government attempts to control all aspects of religious freedoms, such as harassing and preventing minority religious groups like Jehovah's Witnesses from registering their organizations, harassing women in hijabs and men with beards, and closing shops that sold "nontraditional" Tajik clothing.