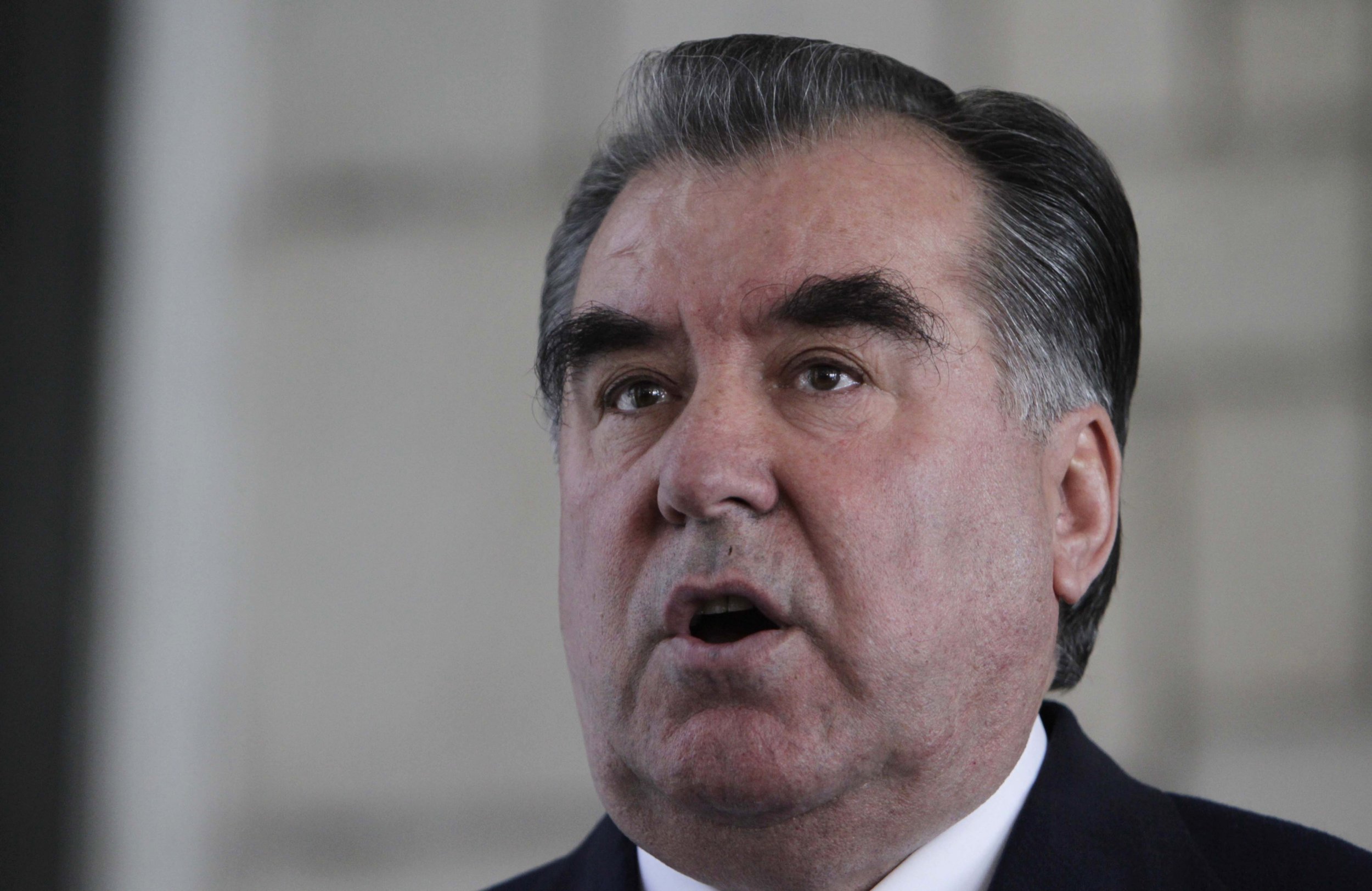 Tajikistan's President Emomali Rakhmon has appointed his son as mayor of the capital city Dushanbe, apparently dropping a hint about who he views as his successor.
Rustami Emomali, the president's eldest son, has already occupied positions in government, security and business—in some cases, working multiple roles at once.
The 29-year-old has an impressive CV, having worked as a city councillor in Dushanbe, worked for the committee of state property, headed the Youth Council of Tajikistan, headed the Customs Service and headed the state anti-corruption watchdog. He has also founded his own major league football club—in which he had a both a playing position and a backroom role—and he became the youngest man to be awarded the title of major general in Russia's post-Soviet Commonwealth.
Emomali's new position as mayor does not appear to be merely a titular role, as he was appointed alongside four new deputies and three new city region heads, whose predecessors departed with the outgoing mayor Mahmaid Ubaidulloev.
Gulnora Amirshoyeva, city councillor in Dushanbe told Radio Free Europe that the staff change was not surprising to Ubaidulloev, who knew in advance that he would be replaced to introduce younger politicians into the department.
"Ubaidulloev also emphasized that Rustami Emomali's appointment to the position of mayor of Dushanbe is connected with the theme of government giving young experts a chance," Amirshoyeva said, citing a speech that the outgoing mayor apparently gave to city staff without the presence of media.
In a controversial referendum last year, the minimum age for presidential candidates was lowered from 35 to 30 years old, a threshold that 29 year-old Emomali will soon reach. But the same referendum also gave President Rakhmon the right to rule for life, diluting speculation that the 64-year-old is planning to hand over power any time soon.