Air Bag Recall Extended to Another 2.5 Million U.S. Vehicles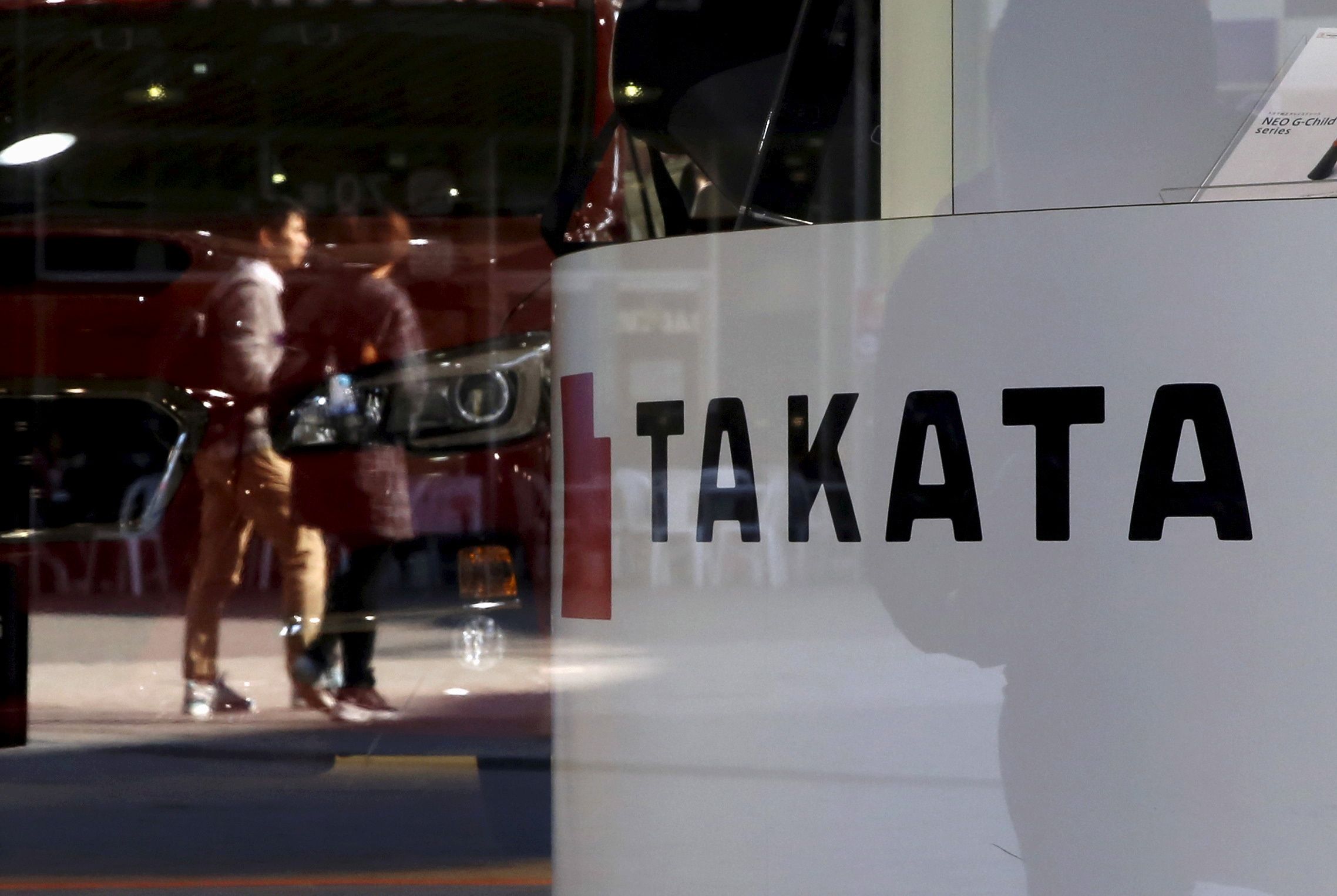 WASHINGTON (Reuters) - Six automakers said Thursday they are recalling nearly 2.5 million U.S. vehicles with defective Takata air bag inflators, documents posted with government regulators show.
These recalls include 1.9 million SUVs and trucks from General Motors Co., along with the recall of 217,000 vehicles from Volkswagen AG, 200,000 from Daimler AG's Mercedes-Benz USA unit, 92,000 from BMW AG, 54,000 from Jaguar Land Rover, a Tata Motors Ltd brand, and 5,100 from Daimler Vans USA.
The new recalls came a day after Ford Motor Co. announced a recall of nearly 1.9 million vehicles for Takata inflators.
In total, 15 automakers have recalled nearly 16.4 million vehicles in the United States since last week, stemming from Takata's decision in May to declare another 35 million to 40 million inflators with ammonium nitrate defective by 2019.
Upward of 100 million vehicles worldwide with Takata air bag inflators have been recalled and are linked to 13 deaths and more than 100 injuries. Inflators can explode with too much force and spray metal shrapnel into vehicle passenger compartments.
Takata Corp. said last month it hired investment bank Lazard Ltd to lead a financial restructuring in an effort to resolve costs stemming from its recall of faulty air bags.
The U.S. National Highway Traffic Safety Administration (NHTSA) said newer air bag inflators don't pose an immediate risk to safety until subjected to years of exposure to high humidity.
Automakers have acknowledged the inflators were the cause of 11 deaths—10 in Honda vehicles and one in a Ford pickup—while two more deaths in Malaysia remain under investigation.
GM said its new recall includes some 2007-2011 full-size trucks and SUVs for passenger-side air bag inflators. The largest U.S. automaker is recalling the vehicles even though it doesn't believe what it called unique Takata inflators made for GM vehicles pose a safety risk.
GM said it has started a third-party environmental study that will simulate long-term temperature effects to continue assessing inflator aging.
GM declined to answer questions about how many vehicles it has on U.S. roads with ammonium nitrate Takata inflators that it may be forced to recall by 2019.
Takata agreed last month to declare all frontal ammonium nitrate frontal inflators without a drying agent.
"The science clearly shows that these inflators become unsafe over time, faster when exposed to humidity and variations of temperature," NHTSA spokesman Bryan Thomas said Thursday.
GM spokesman Tom Wilkinson said Thursday that NHTSA's recall schedule, announced last month, "can be modified based on additional research. The total number of vehicles and potential schedule for recalls will determined accordingly."
GM also is establishing a part return program to collect and test Takata inflators recovered from GM vehicles.
On Wednesday, a U.S. Senate report said four automakers were continuing to sell some new vehicles with defective Takata air bag inflators that will eventually need to be recalled.
Automakers cited engineering and supply challenges to explain why they are still relying on the faulty air bags.