Takata Airbag Recall Is Going Dangerously Slow, Leaving Millions Driving Cars With 'Lethal Potential'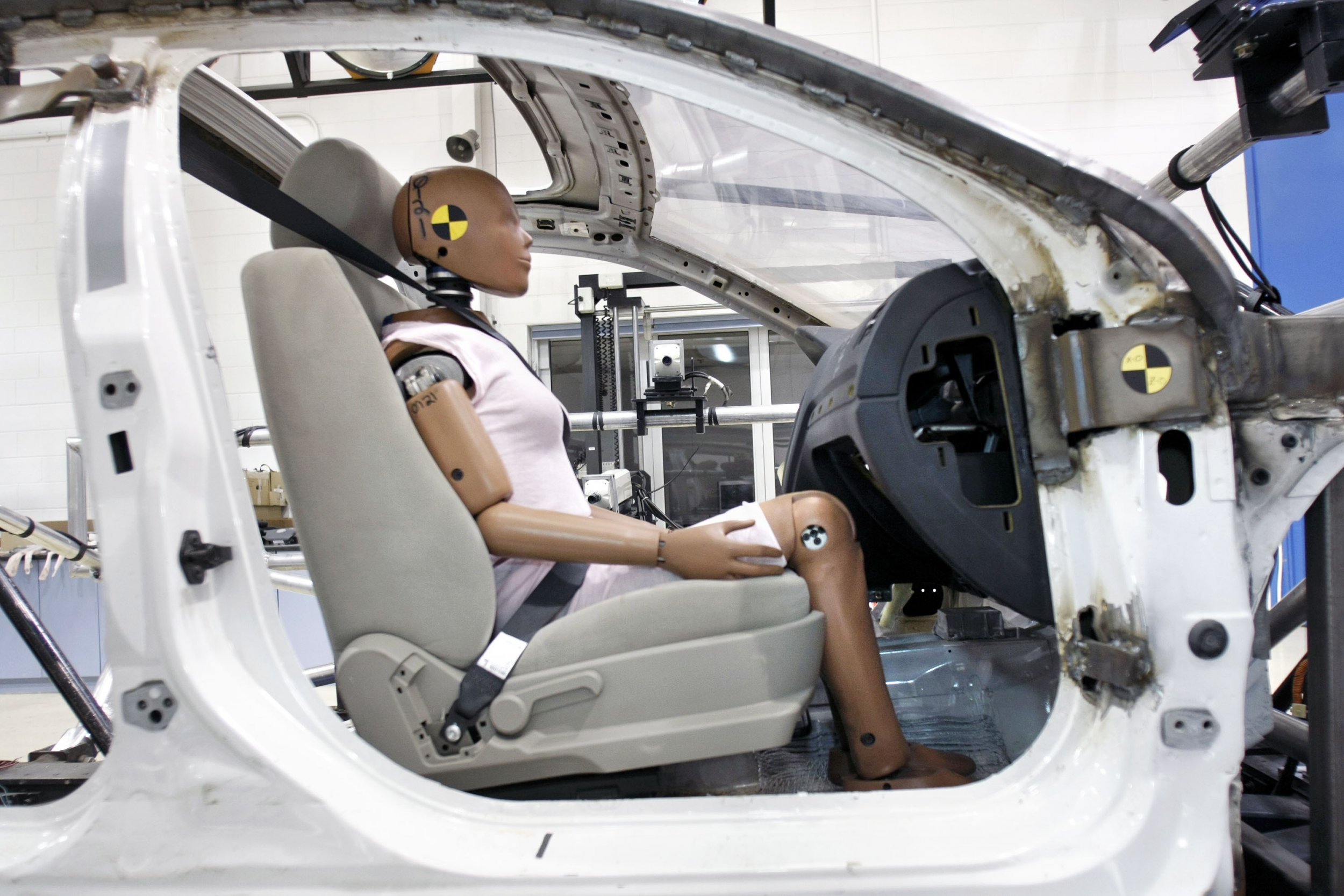 The widespread recall of faulty Takata Corp. airbag inflators is lagging despite the potentially deadly consequences for millions of drivers. That's according to a report released this week by John Buretta, who is monitoring with the National Highway Traffic Safety Administration as it undertakes what he calls "the largest and most complex vehicle recalls in U.S. history."
Just 43 percent, or 18.5 million, of the airbag inflators have been replaced so far, the Associated Press reported.
"While some affected vehicle manufacturers have made meaningful progress in measuring the success of different recall initiatives and making forecasts based on such information [about customer outreach], many have yet to implement this recommendation," Buretta wrote.
Some 46 million Takata airbag parts in cars made by 19 manufacturers have been recalled for chemical defects that can cause them to explode and send shrapnel flying. According to AP, the devices have wounded nearly 200 people and killed 19 in incidents taking place as recently as July.
"The words 'grenade' and 'ticking time bomb' accurately convey the lethal potential," Buretta wrote.
Some automakers have been trying to contact customers with the dangerous airbags, putting ads on social media and even sending representatives door-to-door to alert people to the defects, but others' outreach is taking a long time. The administration said in a statement that getting people to respond to such efforts can also be challenging because it depends on how urgent drivers think the fix will be and how easy it is to get.
According to Consumer Reports, the companies with the highest recall completion rates include Tesla, Honda and Subaru; the ones with the lowest include Mercedes Benz, Mazda and Fiat Chrysler.
The administration acknowledged that "there is still much to be done by all involved." But experts like David Friedman, a Consumers Union cars and product policy expert, weren't happy with the progress.
"Takata and the auto industry as a whole are not doing enough to protect consumers from deadly, defective airbags, as this report makes clear," Friedman told Consumer Reports. "Some companies are not taking the issue seriously enough to even take basic steps that their marketing departments use every day to pull in customers."
Nearly all parties involved in the massive recall seem to be struggling. Takata filed for bankruptcy this summer, and just this week, the government denied petitions from Ford and Mazda asking for more time to do more tests.
Check if your vehicle is affected by the recall—and, if so, find out what to do—here.