Takata in Criminal Probe on Deadly Air Bag Flaws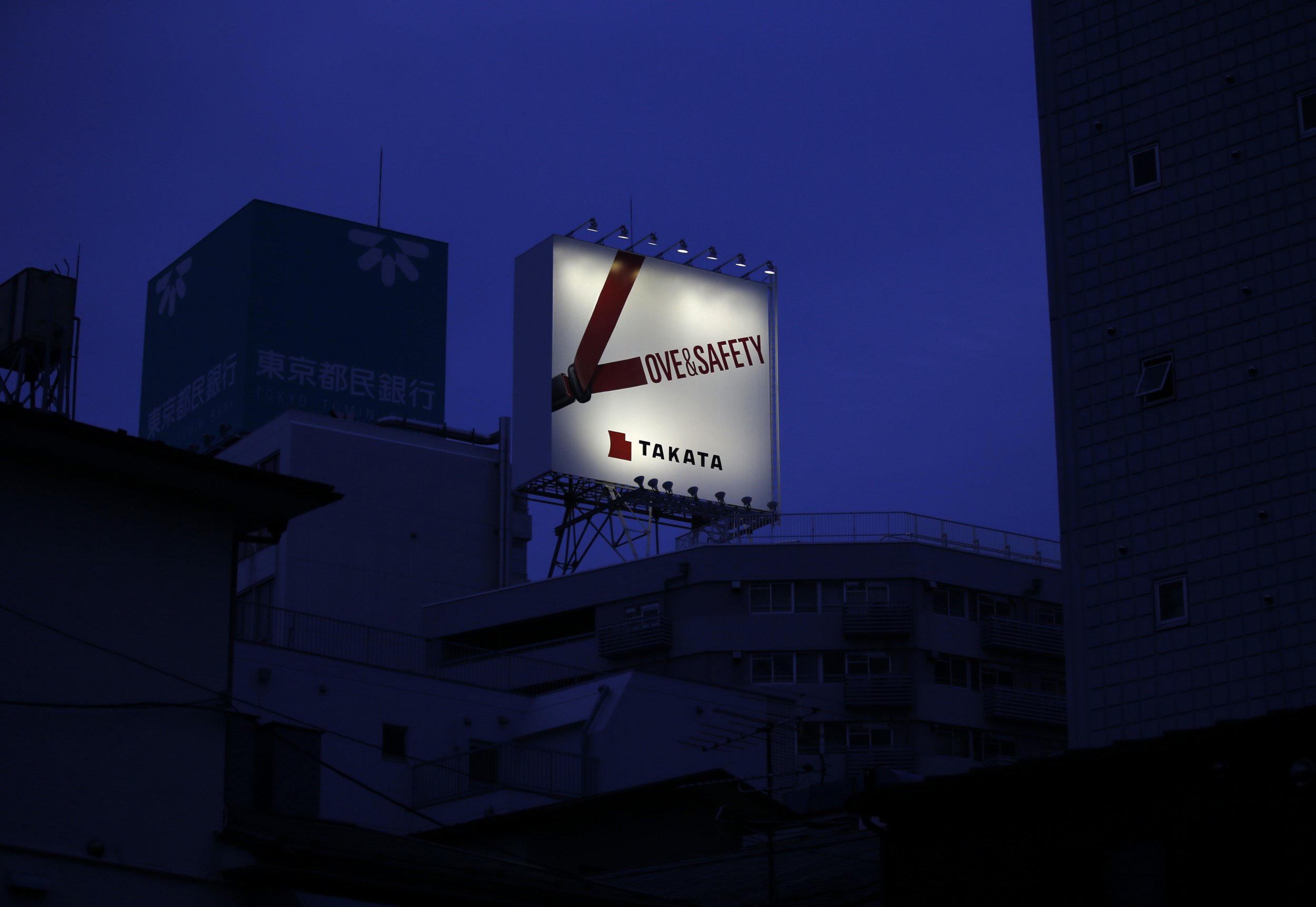 TOKYO/DETROIT (Reuters) - Japan's Takata Corp <7312.T> is the subject of a U.S. criminal investigation over defective car air bags that have been linked to five deaths, a spokesman said on Thursday.
A federal grand jury in U.S. District Court for the Southern District of New York has subpoenaed Takata's U.S. unit to produce documents on the air bag defects, the spokesman said in Tokyo.
Separately, executives from the auto parts supplier may be asked to testify at a U.S. Senate committee hearing next week, according to Japan's Nikkei news service. Takata did not confirm whether the executives would meet with U.S. lawmakers.
The hearing could come next Thursday and could be held before the full Senate rather than a subcommittee, the Wall Street Journal reported Thursday.
Defective Takata air bag inflators have been found to explode with dangerous force in accidents, sending shards of metal into the vehicle.
The U.S. federal prosecutors' investigation into the Japanese safety-parts maker had been previously reported, but Thursday's statement is the first indication that a seated grand jury was seeking evidence.
Takata disclosed the probe in a closed-door meeting with financial analysts, according to an account from one participant.
The participant said Takata had told the analysts it was not considering adding production lines to make replacement air bag inflators, explosive devices that allow air bags to inflate in a fraction of a second during a crash.
Takata also told analysts that it was making "constant improvements" to the chemical compound used in its inflators, but said they were not related to any defects or accidents.
The National Highway Traffic Safety Administration (NHTSA) has also issued a special order demanding documents and other evidence on air bag defects. Takata has until Dec. 1 to comply.
Since 2000, Takata has made more than 100 million inflators, according to industry estimates and company data. Since 2008, more than 17 million cars equipped with Takata air bags have been recalled, including more than 11 million in the United States.
In a statement posted Thursday on the company's website, Chief Executive Officer Shigehisa Takada apologized to customers and shareholders for the company's problems: "Our whole company will strengthen our quality management structure and work to prevent an incident from occurring again," Takada said.
In the United States on Thursday, Takata spokesman Alby Berman said the company was "cooperating fully with all aspects of the government investigation."
Separately, Takata disputed a recent New York Times report that it had failed to tell federal regulators that it had found signs of air bag defects in secret tests in 2004 in Michigan.
The company said it believed the Nov. 6 story "was based on serious misunderstandings of the facts." It said it was testing air bags for tears to cushions in their modules, not for inflator ruptures, as reported.
The fifth fatality linked to Takata air bags, and the first outside the United States, was disclosed earlier on Thursday. Honda Motor Co Ltd <7267.T> said a driver in Malaysia had died in July after being hit by shrapnel from a Takata air bag.
All five deaths have been in Honda cars. The Japanese carmaker, Takata's biggest customer, widened its recall for the defective air bags by another 170,000 vehicles globally, taking the total to nearly 10 million.