Take Back The Trains: Labour Leader Jeremy Corbyn Unveils Ambitious Plans To Combat U.K. Transport Failings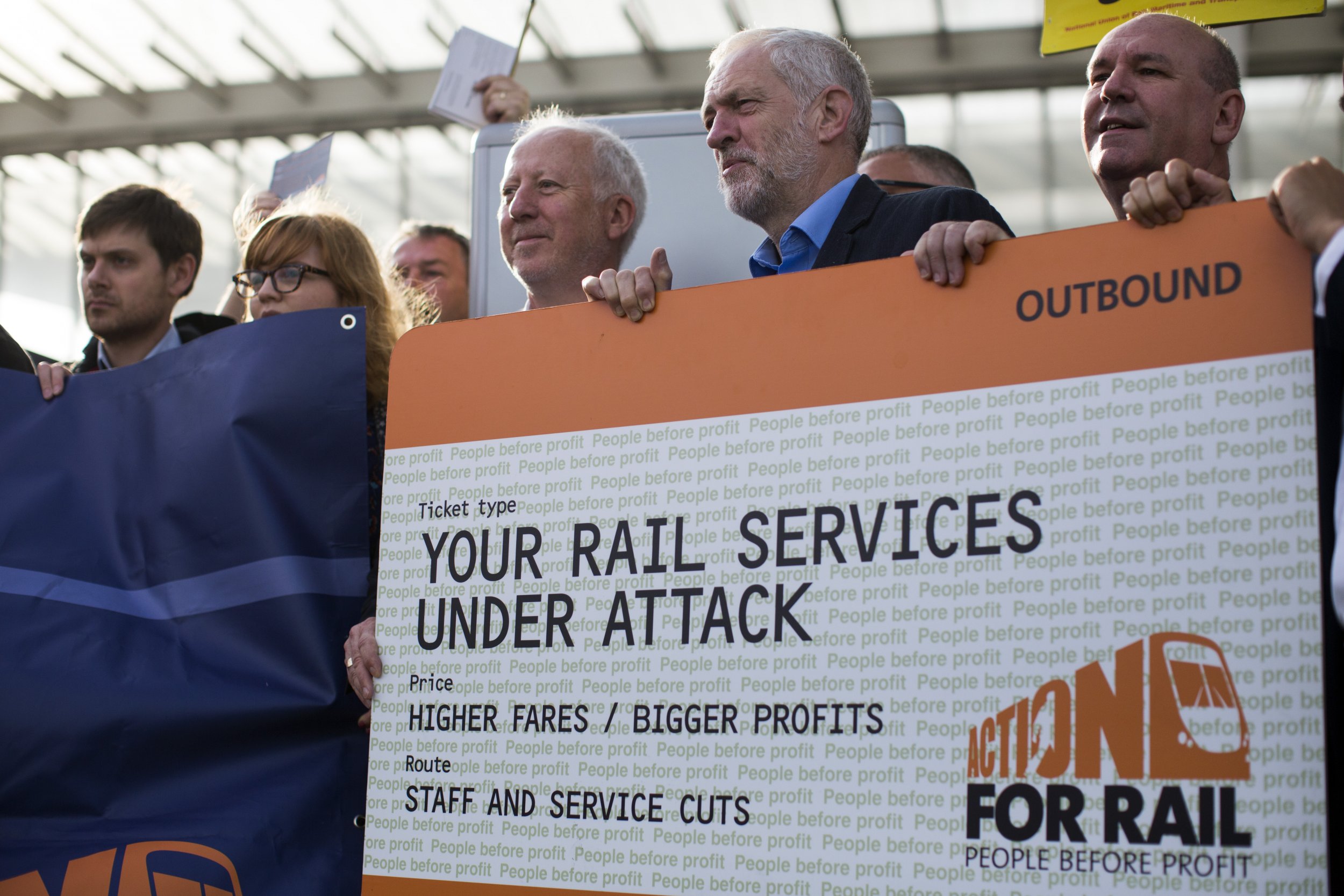 Labour leader Jeremy Corbyn is to lay out his plans to transform the U.K.'s beleaguered transport system as the fight for the Labour crown continues.
In an ambitious move, Corbyn will unveil plans to give councils more control over bus routes and renationalize the railways; promising fare savings of up to 10 percent for passengers under his government.
Corbyn has launched his transport campaign amid news that rail fares have increased at double the rate of wage rises since 2010. An analysis of official figures shows that rail fares have risen by 25 percent in the last six years, while average weekly earnings have only grown by 12 percent.
The Labour leader spoke at a protest organised by rail unions at London Bridge Station, in London, on Tuesday, where he said "ongoing chaotic delays" are proof that "private transport operators cannot be trusted with having passengers' best interests at heart."
"Public ownership of our railways is needed now to fix the transport nightmare we are currently faced with, and we know there is overwhelming support among the British public for a people's railway," he said.
"It is only by bringing the railways back under public ownership as the contracts expire, that we will fix the rail crisis and I'm pleased that even some Tory politicians are now joining us in calling for Southern rail to immediately be brought under public ownership."
Labour leader-hopeful Owen Smith, the former shadow work and pensions secretary, has also said he is in favour of renationalizing the railways. But Corbyn has gone a step further, announcing a plan to extend public control over bus networks, allowing local authorities to have franchising power and establish municipal bus companies, which he will say will lead to improvements in rural and more socially useful bus routes.
Take Back The Trains: Labour Leader Jeremy Corbyn Unveils Ambitious Plans To Combat U.K. Transport Failings | World