Take a Look at These Mistakes From the Best Movies of 2020
Everyone makes mistakes, though not all of them are preserved for continuous viewing and scrutiny—like those made in movies. These goofs or blunders can take the form of continuity errors, factual mistakes, audio problems, "intentional" mistakes, and plot holes. Many film errors are difficult to spot, while others are so obvious that we wonder how so many people—including directors, producers, and editors—missed them in the first place.
Still, even the most seasoned filmmaking veterans are prone to the occasional error. Whether it is a boom mic seen hanging in a shot, a modern item showing up in a movie set in a bygone era, or an unexplained disappearance of a prop from one shot to the next, even the most well-known and respected films aren't without their flaws. From Oscar-nominated films to horror flicks to foreign language features, it seems no genre is immune to imperfection. Perhaps these anomalies make movies more interesting. Maybe they are a reminder that the artificially created world of film contains errors, just as the real world does.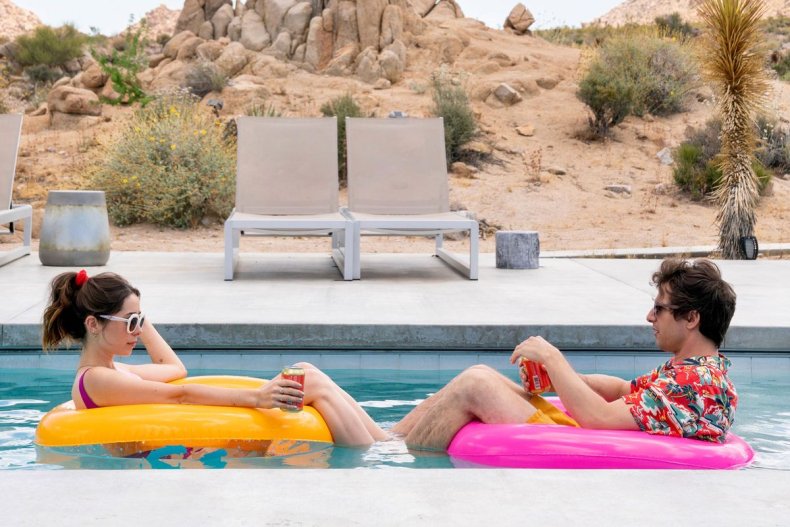 Stacker took the top films of 2020, according to an aggregate Stacker score, and went digging for mistakes. The data source, Stacker's "100 best movies of 2020," went right up through December 2020. Our list features a language mistake, geographical fact errors, a military uniform mixup, a visible prop used to help create an earthquake, and a piercing that magically moves from one side of the nose to the other.
Keep your eyes open, and settle in for an in-depth look at some of the lesser moments from the best movies of the past year.
You may also like: The strange and beautiful worlds of Tim Burton movies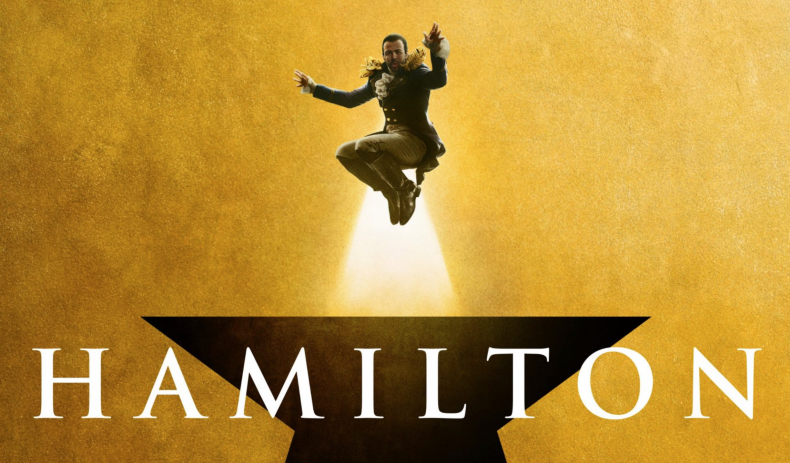 'Hamilton'
The film of the musical, which stars the original Broadway cast, also features several continuity errors. During the song "Satisfied," the flower on Angelica's neckline is in some shots and missing in others. It also appears that editing from multiple shows was used during "It's Quiet Uptown," because Eliza's hair positioning changes from one shot to the next.
'Tenet'
This Christopher Nolan film starring John David Washington and Robert Pattinson contains a factual error that may be difficult for English-speaking viewers to spot. A sign at the Oslo airport contains a misspelling of the word '"gate." In Norweigan, the word for gate is "utgang," not "utång," which is what the sign actually says.
'Proxima'
An astronaut prepares for an extended stay on the International Space Station in this film starring Eva Green. In an early scene set at the staff party, Mike, played by Matt Dillion, and his wife say hello to one another and kiss, though minutes before the character took a picture with his wife and children.
'The Old Guard'
A Netflix action film starring Charlize Theron, The Old Guard finds an immortal team of mercenaries attempting to remain covert. During one scene where Niles, a former marine turned immortal warrior, gets her throat slashed, her partner screams for a medic. There are no medics in the Marines—to be factually accurate, the actor should have yelled for a "corpsman" or "Doc."
'Onward'
This animated film about two elven brothers is not without errors. When Officer Bronco removes his sunglasses upon catching up with the brothers at the bridge, they are shown in his hand. He then uses the same hand to gesture, with the sunglasses no longer in his hand.
You may also like: Best Pixar Films According to Critics
'His House'
A couple attempts to adjust to life in a town that isn't what it seems after they escape their home in war-torn South Sudan. In a scene featuring a character having her blood drawn, a purple top tube is filled, while the yellow top tube remains empty. With blood draws, the purple top tube is drawn after all the other tubes to avoid cross-contamination.
'Mr. Jones'
The film chronicles the harrowing journey of an investigative journalist who attempts to uncover a conspiracy. The journey inspired the book Animal Farm by George Orwell, but the film is not error-free. A cash register with a flat LCD monitor is seen when George Orwell and the main character meet at a British restaurant, even though the film is set in the 1930s.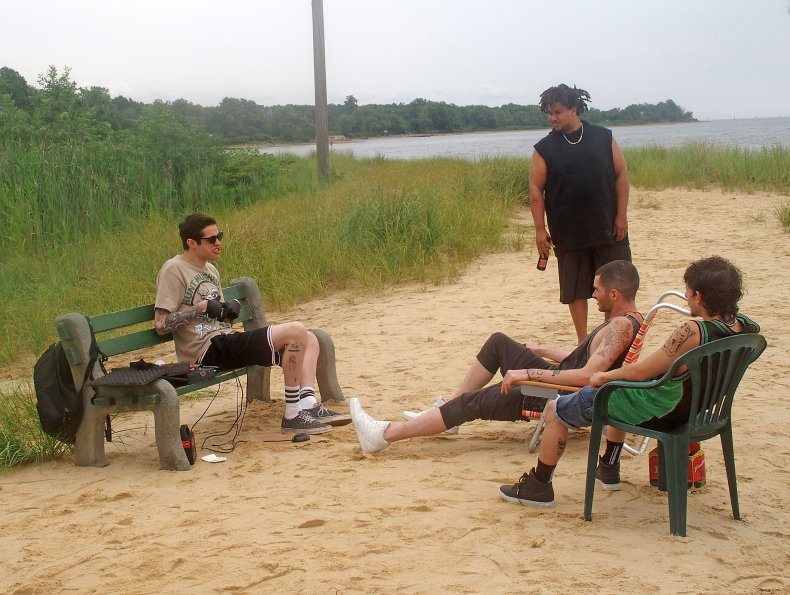 'The King of Staten Island'
This film directed by Judd Apatow and starring Pete Davidson marks another adult coming-of-age film for a director who specializes in them. While Apatow is a master of this type of film, there is a factual error. When Scott and Ray have breakfast, the topic of celebrity accomplishments comes up, and Ray mentions that NFL star Roger Staubach graduated from West Point, though he actually graduated from the Naval Academy.
'Happiest Season'
While this romantic holiday comedy about family and acceptance centers around a couple living in Pittsburgh, Pennsylvania, it gets a few things wrong. The mispronunciation of "Carnegie" would not only disappoint those who call Pittsburgh home but also probably upset Andrew Carnegie if he were still around to hear it.
'The Boys in the Band'
Based on a 1968 off-Broadway show that was made into a 1970s film, this remake features a group of gay friends at a birthday party. "Good Lovin' Ain't Easy To Come By," a song from Marvin Gaye and Tammi Terrell, plays during a bar scene. The only problem is that the song did not come out until 1969, and the film is set in 1968.
'Emma'
In this adaptation of the legendary Jane Austen novel of the same name, a young woman takes an overzealous interest in her friends' love lives, but while it may be a classic story, the film is not without errors. A continuity error occurs after the ball when Mr. Knightley approaches Emma's carriage and is seen carrying gloves, which he continues to carry as he runs across the bridge. Yet when he runs into the courtyard of Emma's home, he is wearing the gloves, which he then pointedly removes.
'On the Rocks'
Set in New York, this Sofia Coppola film starring Bill Murray and Rashida Jones features a father and daughter attempting to reconnect. In a scene near the film's end, Felix offers Laura his suite on the Queen Elizabeth 2. This would be impossible, as the QE2 was decommissioned in 2008 and now resides in Dubai, where it is a floating hotel.
'Shirley'
This film, featuring both fact and fiction, stars Elisabeth Moss and is based on the life of writer Shirley Jackson. In it, a noticeable error occurs when Rose puts a lone flower in the mouth of a statue that sits on the table. Shortly after, and without explanation, the flower has moved to a vase with the rest of the flowers.
'Class Action Park'
An establishing shot in this documentary focusing on a dangerous but epic water park shows the New York City skyline in the 1970s. It is missing the World Trade Center, which doesn't make sense since its construction began in 1966. At the very least, the construction of the towers would have been visible in any skyline shot from that time.
'The Outpost'
Starring Orlando Bloom and Clint Eastwood's son, Scott, this film follows a small team of U.S. soldiers in Afghanistan. While the film is about the military, editors somehow missed the multiple scenes featuring the sound of zipping pants after characters have urinated. In reality, Army Combat Uniform pants have buttons, not zippers.
You may also like: Mistakes From the 100 Worst Movies of All Time
'The Truth'
This French film, originally titled La Vérité, stars Catherine Deneuve, Ethan Hawke, and Juliette Binoche. In it, a mother and daughter reunite. A tiny but noticeable error occurs as the characters walk through the town at night and water drops on the screen.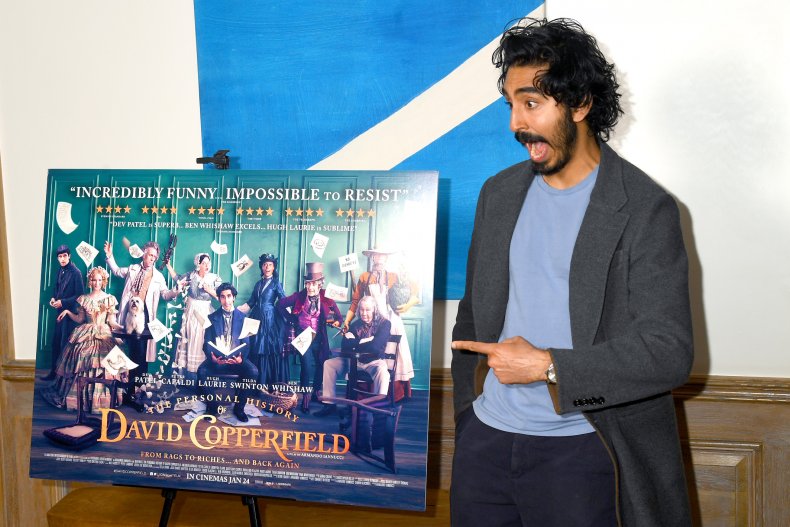 'The Personal History of David Copperfield'
While this may be a modern take on the Charles Dickens classic about a young orphan, it is still set during the 19th century. Yet some very modern things show up. Fading jet contrails appear in the sky when David is headed on the cart to Yarmouth, and in another scene, car headlights are seen behind a character.
'Kajillionaire'
A crime drama starring Evan Rachel Wood, Kajillionaire is about a woman, her criminal parents, and a bank heist. In it, a fishing wire that is used to shake objects during an earthquake scene is visible when it obviously isn't meant to be.
'The Invisible Man'
This horror-mystery remake from Leigh Whannell, who has written some of the greatest modern horror films, isn't error-free. When Cecilia, played by Elisabeth Moss, cuts her wrist in the shower, no blood or wound is visible in the next shot. The injury doesn't reappear until the final scene, where it is hidden under a white bandage.
'The Platform'
Though this Netflix thriller about a vertical prison garnered quite a bit of attention, it was not without a gaffe. At about 28 minutes into the film, Trimagasi's right hand is on Goreng's body. In the next shot, it is now his left hand, before it finally switches back in the following shot to the right.
You may also like: 100 Best Movies of 2020, According to Critics
'The Half of It'
Ellie Chu writes a love letter for a jock, and things take an unexpected turn in this romantic comedy. In one scene that takes place at the hot springs, as Ellie and Aster talk, their mouths, eyes, and noses are above water, but their ears aren't, which leads us to wonder how it would be possible to hear so clearly underwater.
'The Curse of La Llorona'
This horror film starring Linda Cardellini as a social worker and mother contains several mistakes. At the beginning of the film, a 310 area code is used in a scene where Anna is typing up a Child Protective Services form. In 1973, when the film takes place, the 310 area code wasn't introduced in California, and wouldn't be until 1991.
'The Painted Bird'
During the 2019 Venice Film Festival, this film about a Jewish boy seeking refuge during World War II became known for the number of audience members who wanted to leave the screening due to its disturbing content. Many of them probably missed the continuity error that took place when the old man died: He is rolled face-down in a grave, though in the very next shot, he is seen face-up.
'Beats'
Two teen best friends attend a rave hoping for an unbelievable night and a break from their monotonous and boring lives in this film set in the mid-1990s. While the time period is pivotal to the film, it is also the source of one of its mistakes. During a scene at the motorway, an MK7 Ford Transit minibus drives by, though the vehicle didn't debut until 2006.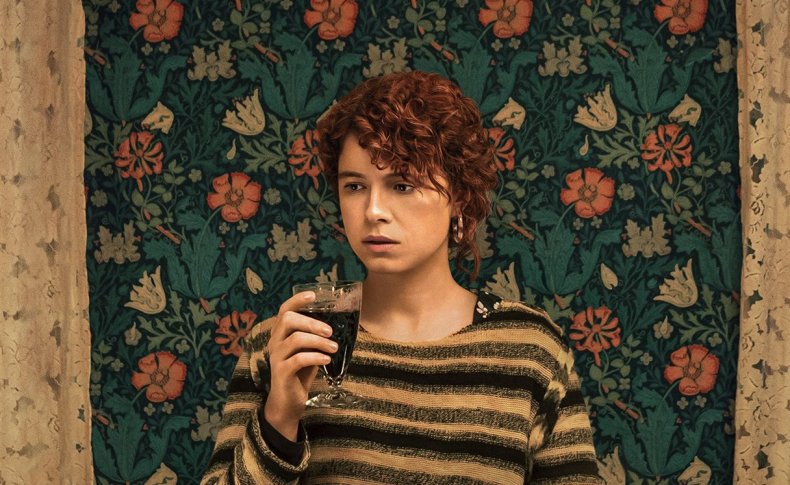 'I'm Thinking of Ending Things'
Based on a book by Iain Reid, I'm Thinking of Ending Things features a woman who joins her boyfriend on a visit to his parents at their secluded farm. Due to the surreal nature of the film, one wonders if the many inconsistencies that appear to be continuity errors actually are. It may be that the errors are simply a device to further the film's motif of questioning reality, which wouldn't be surprising, given that it is directed by surrealist filmmaker Charlie Kaufman.
You may also like: 50 Movies With Alternate Endings
'Da 5 Bloods'
Geography buffs might catch the mistake in this Spike Lee drama about four African American veterans who return to Vietnam. The ex-soldiers board a boat in Ho Chi Minh City on the Saigon River and depart upstream. In the very next shot, they are in the canals of the Mekong Delta—going downstream.
'A Shaun the Sheep Movie: Farmageddon'
This animated comedy features an alien landing close to the farm where Shaun the Sheep lives. Though a sweet tale, the film does contain a mistake. During a game of tic-tac-toe, there are four X's and two O's, when the game is played on a 3-by-3 grid.
'Bad Education'
An embezzlement scandal at a public school in New York is the subject of this drama starring Ray Romano, Hugh Jackman, and Allison Janney. Based on an actual real-life event, the film got at least one thing wrong. The school's auditor asks Frank about a first-class trip he booked on the Concorde, yet the Concorde does not have different seat classes.
'The Vast of Night'
This science-fiction mystery focused on a strange audio frequency discovered by a radio DJ and a switchboard operator in 1950s New Mexico. Only true radio experts would notice that the radio station's call letters, WOTW, probably weren't factually accurate. Beginning in 1912, all United States radio stations west of the Mississippi began with K, though there were some exceptions.
'The Trial of the Chicago 7'
This film is based on the true story of seven people who were part of an uprising at the 1968 Democratic National Convention. While an important story to tell, the filmmakers did miss a few minor details. During a scene on a bridge, the logo for a Conrad hotel is noticeable, though the first Conrad didn't pop up until almost two decades after the movie took place, and the Conrad Chicago didn't open until 2016.
You may also like: 100 Movies That Became TV Shows
'Bacurau'
While this horror film about a woman who returns home after her grandmother's death received critical and audience acclaim, it isn't without some minor mistakes. In one scene, a character refers to Spandau Ballet's "True" as American music, though the band actually hails from London.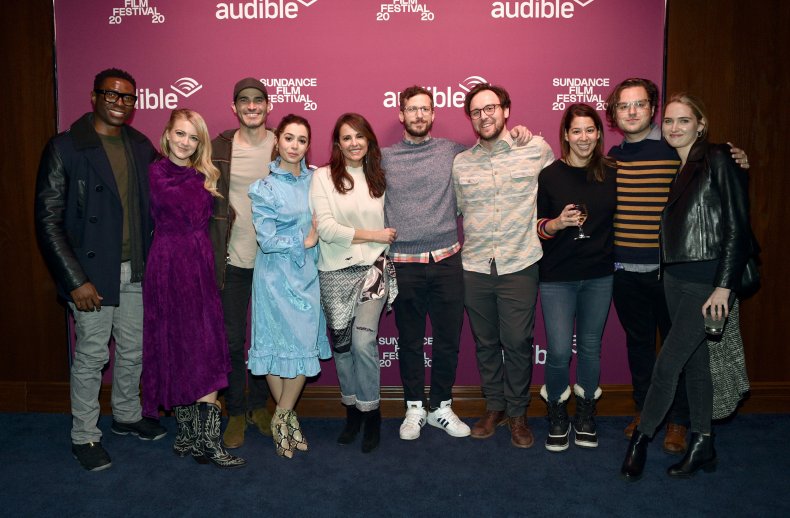 'Palm Springs'
A wedding in Palm Springs is the setting for this Netflix comedy starring Andy Samberg and Cristin Milioti. In one silly film blunder, as Sarah's father and stepmother prepare to sing, a couple can be spotted behind Nyles already swaying to the music.
'Sorry We Missed You'
In this film about the financial struggles of one U.K. family, a crew member's head can be seen in a background mirror as Ricky reads a letter. That is not the only error, though. In another scene, when Ricky delivers a package, he has a scanner with him, yet when he leaves it is nowhere to be seen.
'First Cow'
Based on the novel The Half-Life, this film about a cook, a refugee, and a dairy cow missed a key fact. When Cookie talks about his hope to one day have a business in San Francisco, he seems to forget that at the time the film took place in the 1820s, the California city was called Yerba Buena. It wouldn't become San Francisco until 1847.
'Mank'
Mank is set in 1930s Hollywood, where Herman J. Mankiewicz tries to finish writing the screenplay for the legendary 1941 film, Citizen Kane. Though directed by veteran filmmaker David Fincher, the film still manages to mix up some facts. In a flashback scene with Hollywood bigwigs David O. Selznick and Josef von Sternberg taking place in 1930, Universal Studios is referred to as the "horror studio," and its films Frankenstein and The Wolf Man are both mentioned, though they weren't released until 1931 and 1941, respectively.
You may also like: 100 Best Movies Under 100 Minutes
'Never Rarely Sometimes Always'
This film about two teenage girls who support each other when one becomes pregnant won many awards, which proves that even the best films have mistakes. While Autumn has her left nostril pierced, in later scenes, the piercing is in her right nostril.
'Weathering with You'
In this animated film, a runaway teen meets a girl who may be able to manipulate the weather. Like many other films on this list, "Weathering with You" features an item that disappears without explanation. After being threatened, Hodaka fires his gun, and the shell casing lands on the ground, though moments later when Hina helps him up, it has vanished.