Five Key Takeaways From Tuesday's Primary Election Results
Voters in Alabama, Arkansas, Georgia, Virginia and Washington, D.C, cast their ballots on Tuesday in the latest round of primaries.
The results have once again raised the question of just how influential a Donald Trump endorsement can be for a candidate, with Georgia Democrat Stacey Abrams having a more successful night in terms of her picks.
Below, Newsweek takes a look at some of the key takeaways from the June 21 primaries across the states.
Donald Trump Fails Again in Georgia
The former president had backed two candidates in Tuesday's GOP primaries— Vernon Jones in the 10th congressional district and Jake Evans in the 6th—both of whom were heavily beaten by their opponent in runoffs.
Trucking company owner Mike Collins defeated Jones, a former Democrat who has made a number of inflammatory remarks during the campaign, by roughly 75 percent to 25 percent.
The original May 25 election was a lot closer, with Collins only just coming out on top over Jones 25.6 percent to 21.6. However, Collins received a boost after he received an endorsement from Gov. Brian Kemp ahead of the runoff.
Elsewhere, the Trump-endorsed Evans was also heavily defeated by physician Rich McCormick 67 percent to 33 percent.
The two defeats of Trump-endorsed candidates follows on from Kemp comprehensively beating the Trump-endorsed David Perdue in the gubernatorial primary in May.
Rep. Jody Hice, Trump's endorsed candidate in the Georgia Secretary of State primary, was also heavily beaten on May 24 by the incumbent Brad Raffensperger in another sign that Georgia voters are rejecting Trump's attempts to influence results.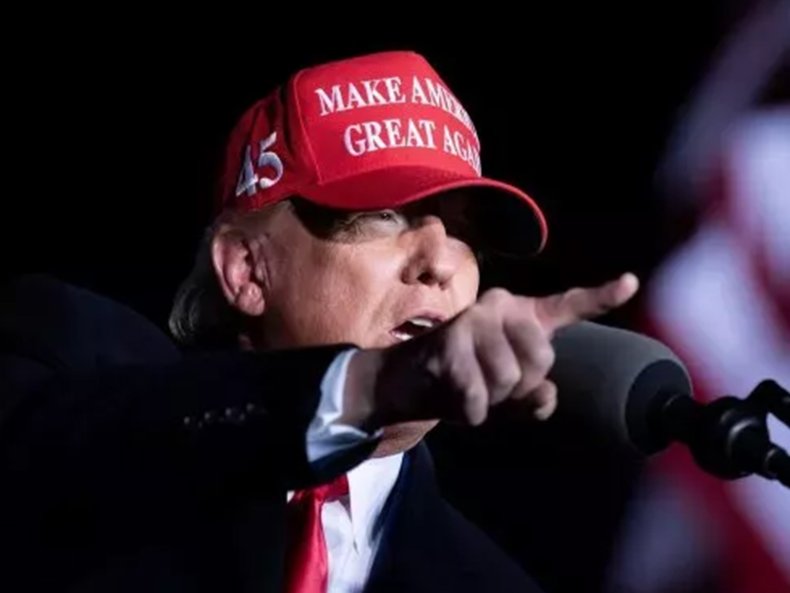 Stacey Abrams Whipping Trump in Georgia
In comparison, three Democrats endorsed by gubernatorial candidate Stacey Abrams all won their statewide office runoffs on Tuesday.
State Representative Bee Nguyen defeated Dee Dawkins-Haigler in the Democratic race for secretary of state, while Charlie Bailey beat Kwanza Hall in the lieutenant governor primary, and state Rep. William Boddie Jr. beat Nicole Horn to the Democratic labor commissioner candidacy.
All three were backed by Abrams, who will be hoping to unseat Gov. Kemp in November's midterms.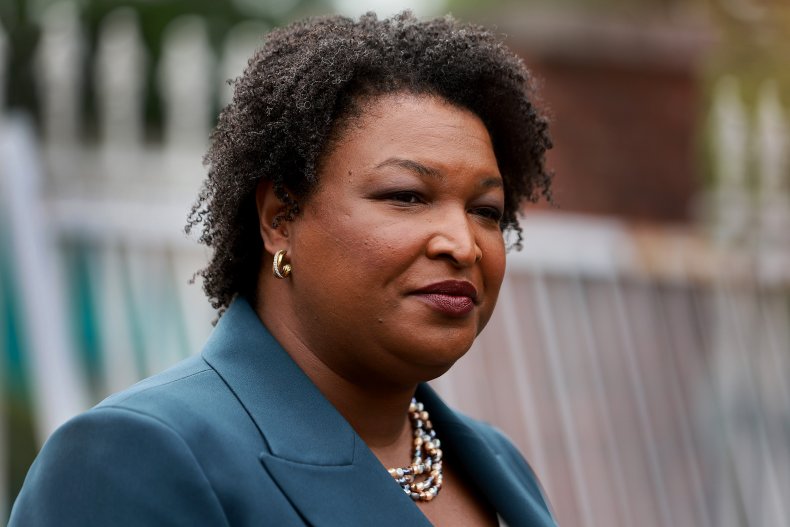 Rand Paul and Ted Cruz Couldn't Save Mo Brooks—But Could Trump Have?
In Alabama, Katie Britt defeated Rep. Mo Brooks in a runoff for the Republican nomination for Senate.
Brooks was originally endorsed by Trump, but the former president withdrew his backing after the congressman said people should move on from the 2020 election.
Brooks still continued to be the preferred choice for a number of high-profile Republicans, including Senators Ted Cruz and Rand Paul and Georgia Congresswoman Marjorie Taylor Greene.
However, it wasn't enough as Britt—who Trump eventually endorsed in the race— beat Brooks 63 percent to 37 percent.
Questions could now be raised as to whether Trump continuing to support Brooks, a key ally of the former president who spoke at the January 6 "stop the steal" protests in D.C., would have been enough to get the congressman over the line and win the Alabama GOP nomination for Senate.
Bee Nguyen on Course to Make History
Following her nomination for Georgia secretary of state, Nguyen could now become the state's first Asian woman elected to statewide office.
Nguyen will now face off against Raffensperger in the midterms. Raffensperger is perhaps best known for being on the other side of a call in which Trump asked him to "find" 11,780 votes to help him win the 2020 election in Georgia.
In a tweet following her election victory, Nguyen noted the potential historic significance if she goes on to win the November election.
"I'm officially the Democratic Nominee for Georgia's Secretary of State race," she wrote. "Join me in making history by defeating Brad Raffensperger and helping me become the first Asian woman elected to political statewide office in Georgia!"
GOP Mainstream Defeats MAGA in Virginia
Jen Kiggans, a state senator, managed to win the primary for Virginia's 2nd congressional district after heavily defeating MAGA candidate Jarome Bell by 56 percent to 27.
Bell was best known for calling for the execution of all those who committed voter fraud, and suggesting that an audit of the 2020 election needs to be carried out in all 50 states.
While Trump did not endorse Bell, he did frame himself as an "America First" candidate and aimed to appeal to the former president's base.
By contrast, Kiggans described the January 6 attack which Trump is accused of inciting as a "dark day for our country and a stain on our democracy" and said that voters did not consider it important during the campaign.
"It's the economy, the economy, the economy," she told The New York Times.