Japan's Takeda Buys U.S. Cancer Drug Maker Ariad for $5.2 Billion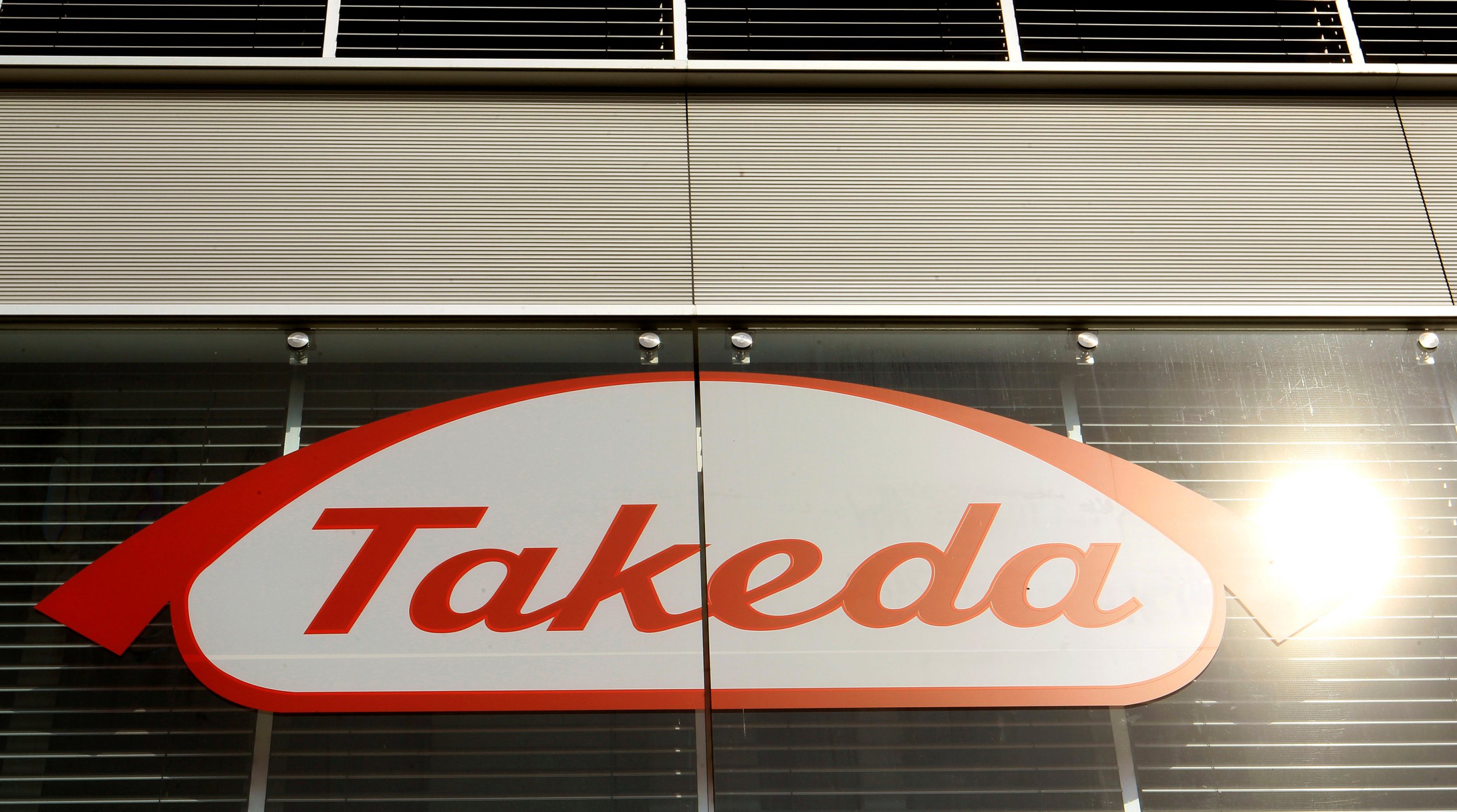 Japan's Takeda Pharmaceutical Co has flagged its appetite for fresh acquisitions to bolster its drug portfolio after agreeing Monday to acquire cancer drug maker Ariad Pharmaceuticals in a $5.2 billion deal.
The Ariad transaction, at a 75 percent premium, is the latest example of the world's pharmaceutical giants paying handsomely to snap up promising drugs owned by rivals in a bid to secure stable revenue growth particularly in the burgeoning therapeutic markets such as treatments for cancer or rare diseases.
Pfizer Inc agreed in August to pay $14 billion for Medivation Inc, the maker of the $2.2 billion-a-year cancer drug Xtandi. In 2015, AbbVie Inc forked out $21 billion for Pharmacyclics, giving it ownership with Johnson & Johnson of blockbuster leukaemia drug Imbruvica.
Takeda's move comes as it readies to fend off imminent generic competition for its top-selling blood cancer drug Velcade, with other key products slated to go off patent later from 2020.
Its Chief Financial Officer James Kehoe said that sound finances would keep the Japanese company in that hunt for potential hit drugs.
"Should the right deal come along we have the capacity," Kehoe said during a conference call after Takeda announced the Ariad purchase. The company was in a position to limit its debt burden and retain a strong credit rating, he said.
At the end of its last business year that ended on March 31, 2016, Takeda had 438 billion yen ($3.79 billion) in cash and cash equivalents.
Takeda's Chief Executive Officer Christophe Weber said on the same call that while there were not many opportunities to buy cancer drugs and central nervous system drugs, such as Alzheimer remedies and bipolar treatments, the company, nevertheless, would make acquisitions "that make sense."
Weber said the potential returns from Ariad's lung cancer treatment, Brigatinib, and its leukaemia drug, Iclusig, along with other formulas in its pipeline justified the high premium.
Takeda predicts annual sales from Brigatinib, which the U.S. Food and Drug Administration is expected to decide on by April, could exceed $1 billion.
"It has the potential to be the best in class," Weber said.
Both Brigatinib and Iclusig, however, face tough competition, according to MorganStanley MUFG's pharmaceutical analyst, Shinichiro Muraoka.
"Ariad's new drugs are in the third-fourth order groups in the market, so the competitive edge is not that high. Whether the premium of over 70 percent for the acquisition is justified depends on synergies ahead," Muraoka said in a note following the announcement.
Takeda's shares gained 0.2 percent to 4,966 yen in Tokyo on Tuesday compared with a 0.5 percent dip in the benchmark Nikkei 225 index .N225.