A Tale of Two New Reebok Floatride Energy Running Shoes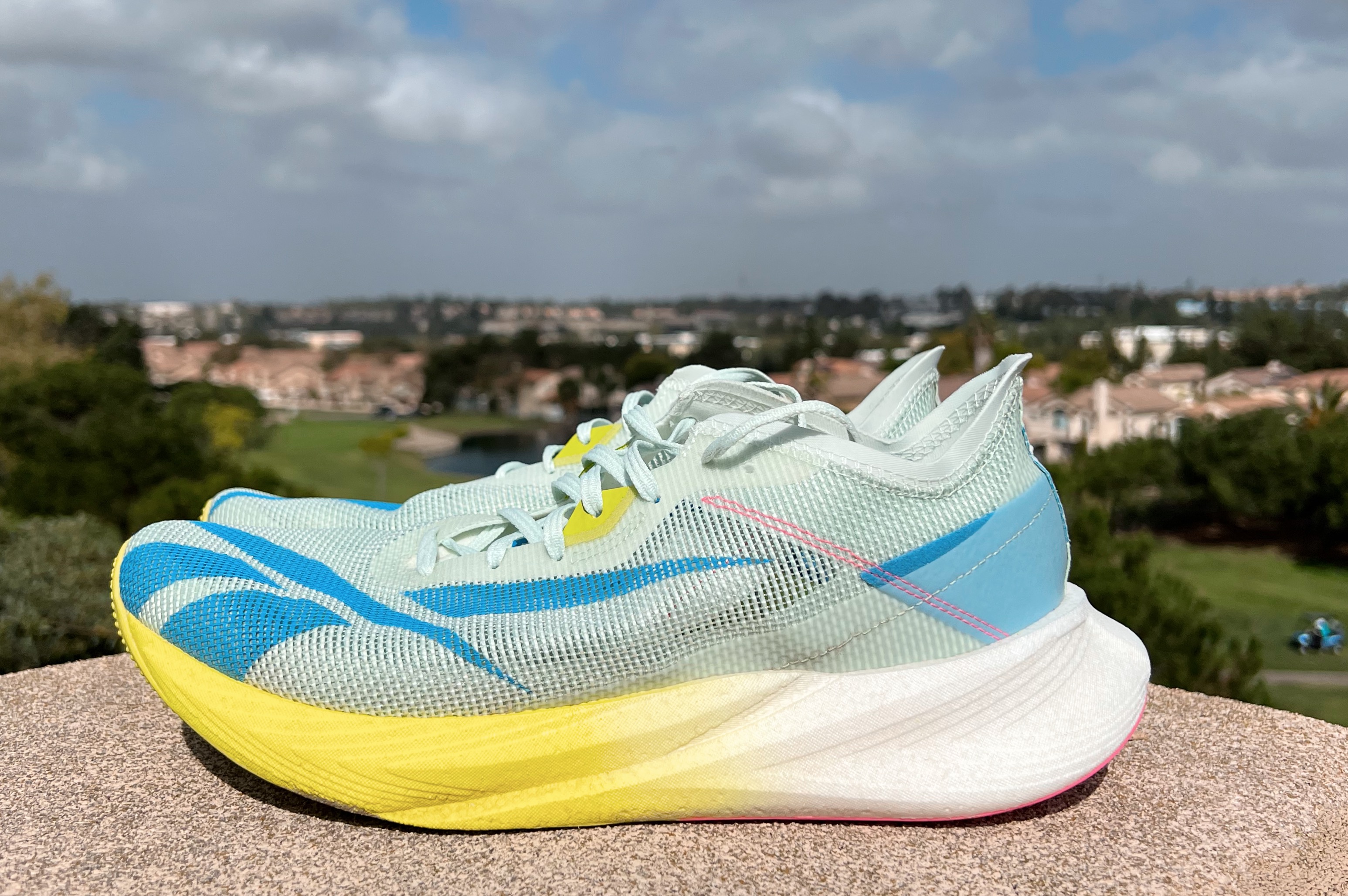 Reebok has two new pairs of running shoes aimed at different groups of people that both share at least one common characteristic: a solid value. The Floatride Energy 4 are casual running shoes that beginners can feel comfortable starting with. The Floatride Energy X, on the other hand, are made for longer distances like 10Ks, half marathons or even full marathons. These are shoes for people putting in lots of miles, either all at once or regularly, over time.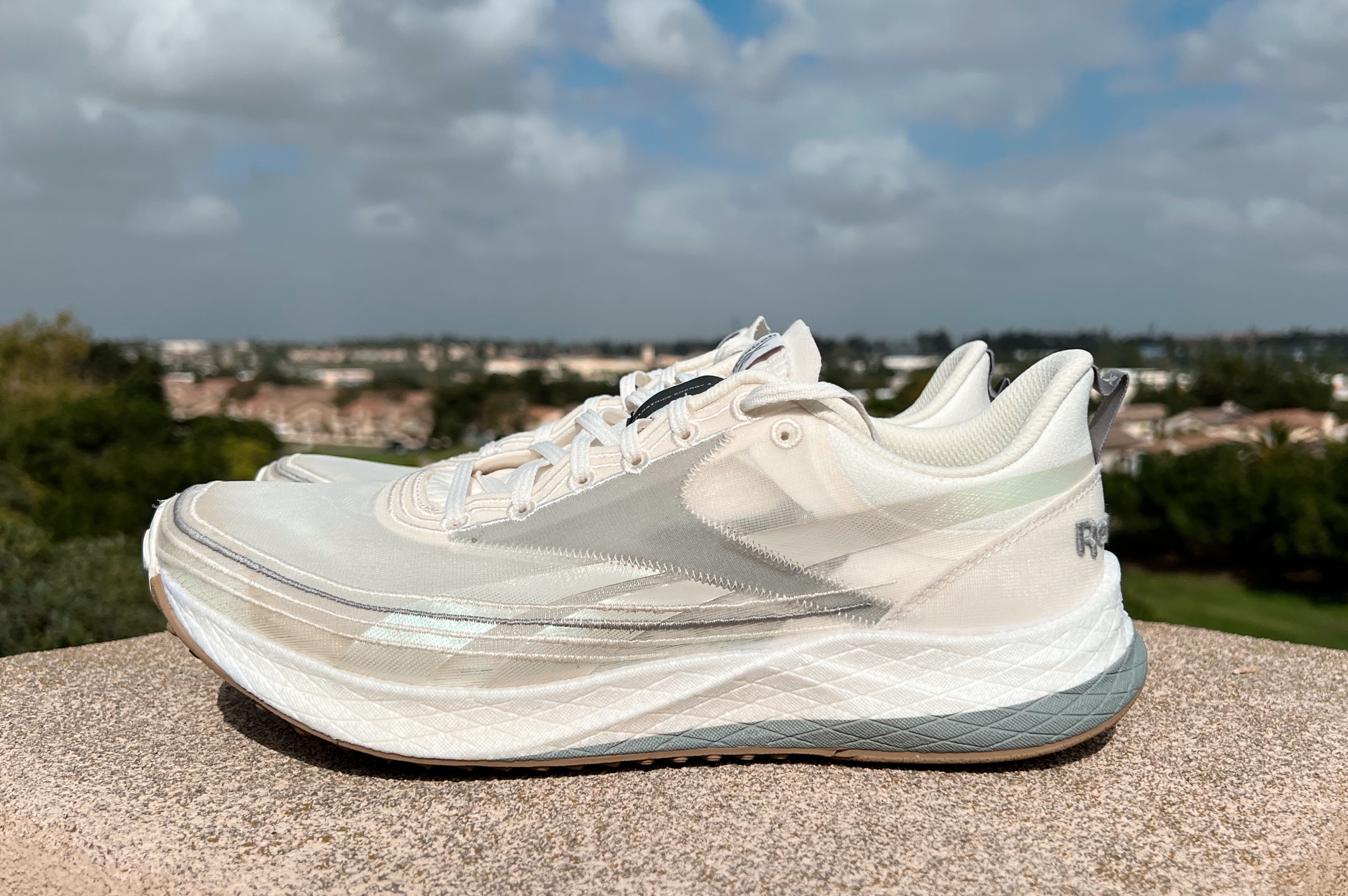 The Floatride Energy 4 running shoes can work for runners at any level because they can accommodate slow- and fast-paced runs. They aren't exactly cheap, but they are competitively priced at $110.
A new, higher-end addition to Reebok's line, the Floatride Energy X shoes include a carbon fiber plate in the forefoot. And because of the plate, the running shoes provide even more energy return after many miles. Priced at $170, the Energy X rivals other shoes that usually land past the $200 mark.
I've put hundreds of miles into the previous Floatride Energy 3 running shoes, and so I was eager to see what the new model offered. And even though these two new shoes are not necessarily for the same types of runners, I do think they complement each other nicely.
TL;DR
Pros:
Floatride Energy X are comfortable on longer runs
Floatride Energy 4 introduces a fresh new look
Cons:
The ribbed laces on both shoes
The tongue on both shoes isn't the most comfortable
Buy the Floatride Energy 4 and Floatride Energy X.
Running With the Floatride Energy 4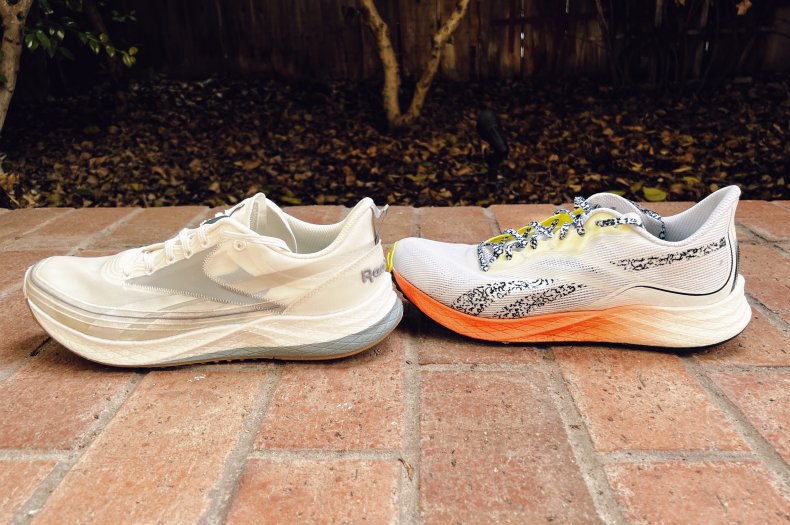 The Floatride Energy 4 are typical road running shoes with a firm midsole. They have plenty of grip on the carbon rubber outsole to keep you from slipping on a wet sidewalk.
The Energy 4 can be used by any type of runner at any pace, but they do favor a quicker pace, rather than slow recovery runs, because of their firmer feel. It's interesting that the Energy 4 and the Energy X both share the same Floatride Energy Foam for the midsole, because it feels much harder and denser in the Energy 4 than it does in the Energy X.
A lot of my thoughts on the Energy 4 shoes are informed by the previous generation—the Energy 3. Because of that, the things I'm disappointed by in the new shoes aren't necessarily bad, but they are a departure from what I liked about last year's model.
The new shoes got a significant redesign. The upper changed the most—from looks to feel. The Energy 4 is a lot less bulky all around compared to the Energy 3. The upper is thinner, and the tongue is much less padded. Even with the footprint being very similar, wearing it feels a bit foreign.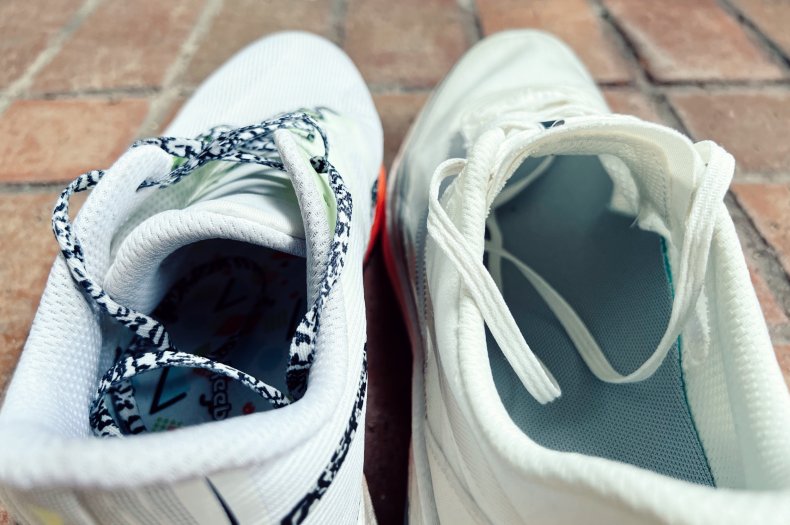 With a thinner upper, the Energy 4 is much cooler and breezier. That's certainly a welcome change. The Energy 3 could be a warmer shoe, especially during the summer months. Unfortunately, I don't think the Energy 4's upper is as comfortable; I wish the tongue on the new shoes had a little more substance to it for padding. This may be a result of the 30-percent recycled or repurposed materials that Reebok is now using for this shoe.
I don't think newcomers to the Floatride Energy line will have as strong feelings about the different material for the upper; it still flows smoothly around the top of your foot nicely. After 20 miles in the shoes, I can live with the padding change, especially because, if nothing else, it does usher in a new, more attractive style.
The areas I have the most problem with are the laces, tongue and an overly firm midsole. I originally got into the Floatride Energy line of value-priced shoes because they were a good alternative to Nike's premium-priced Pegasus line of everyday running shoes.
The Floatride Energy 3 had a touch more softness to its landing compared with the Energy 4. As far as its new, textured laces, they match those of the Energy X. They're ribbed and carry a unique feel. If the raised rib texture provided a better, more secure lock when tied, I think I could come around to their paper-like feel, but they don't. If anything, these new laces seem to be always loosening slightly.
Running With the Floatride Energy X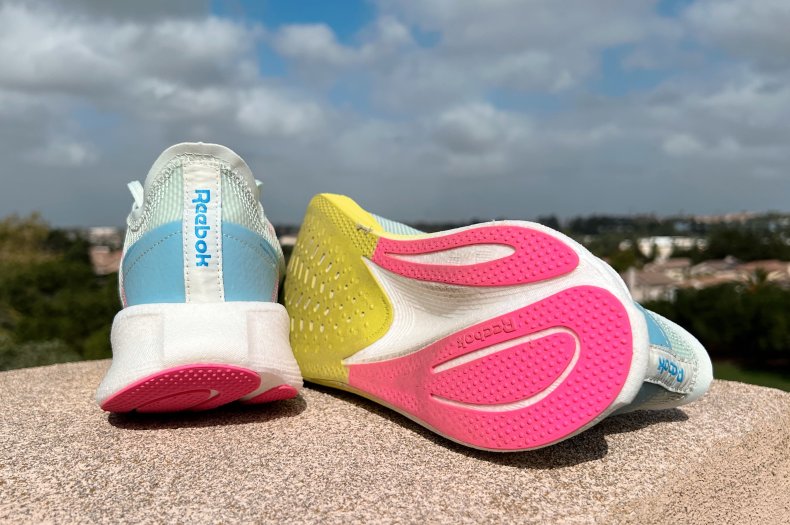 While I'm less enthusiastic about the Floatride Energy 4, I knew the Floatride Energy X would be exciting running shoes from the moment I put them on. They bounced along the sidewalk on my first time out and provided all the support I needed. I took them on a quick 3-mile tour of the neighborhood and couldn't wait to use them again the next day.
Most of my running consists of 3 to 5 mile distances, so I'm not quite the ideal consumer. According to Reebok's marketing, these shoes are built for people putting in even longer distances. At least once a week, I do run 6.2 miles, however, and while testing, I purposefully did several 5 and 6 mile runs on back-to-back days, which I typically don't do.
After 15 miles on consecutive days, I was pleasantly surprised that my feet didn't feel an ounce of pain from these shoes. There was no stress on my feet, and even a blister that had formed running in different shoes didn't scream from tenderness. These Floatride Energy X shoes aren't overly plush or too squishy in the midsole foam, but there's enough cushioning to cradle feet mile after mile. They reminded me of the feel of the New Balance FuelCell RC Elite v2 shoes.
The other half of the equation, aside from the comfort, is the firmness needed to dig in and push on, even when your legs become tired. Hitting a hill with 150 feet of elevation for the second time in a single run will test your shoes—as much as your legs. I can feel the extra boost that any running shoes with plates provide in that situation. The Floatride Energy X with its carbon fiber plate in the forefoot is no different. They helped me get every bit of energy I put in back into continuing at my pace.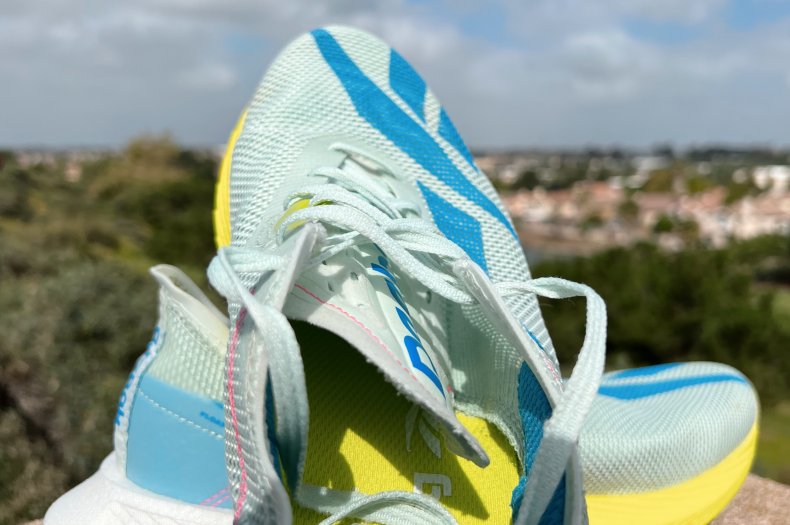 The upper is what Reebok calls Flexweave: a "woven textile for resilient stretch and targeted support." I was pleased with its feel. It's lightweight, but it's still secure and keeps my feet in place.
The Energy X uses the same, or very similar, laces as the Energy 4, and I still don't like them. The tongue on the Energy X does have slightly more padding than the Energy 4's tongue, but I still don't care for the lightly padded, plastic-feeling material that lays on top of my foot.
Should You Buy the Reebok Floatride Energy X or Energy 4?
I've become a big fan of Reebok's running shoes over the last few years because you get a lot of shoe for the money. Even though the Floatride Energy X retail for $170, they're still a great value compared with similar shoes geared toward comparable running distances. Even if you're not running marathons, if you're considering spending $150 or more on running shoes, the Energy X should be on your list.
As for the Floatride Energy 4, they've lost some favor in my eyes, especially compared with previous models. I wish the shoes hadn't become so firm under my feet and retained a hint more cushion in the midsole. Still, these shouldn't be written off completely for people primarily looking for short-distance (faster) training shoes.
Buy the Floatride Energy 4 at Reebok for $110 and the Floatride Energy X at Reebok for $170.
Newsweek may earn a commission from links on this page, but we only recommend products we back. We participate in various affiliate marketing programs, which means we may get paid commissions on editorially chosen products purchased through our links to retailer sites.