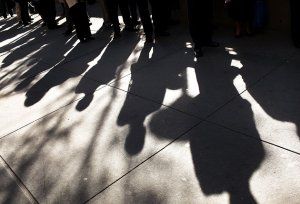 The new national jobless numbers came out Friday morning with the unemployment rate falling from 9.9 percent to 9.7 percent—thanks, in large part, to the 2010 Census that hired 411,000 temporary workers.
The economy seems to be slowly recovering; manufacturing, mining, and temporary service firms added jobs in May, according to the Bureau of Labor Statistics. Personal income and disposable income increased for the month of April, and the average hourly wage rose ever so slightly. My colleague Daniel Gross wrote in early April that such gains portended great things for the future of the American economy, calling the doom-and-gloom chatter "grossly exaggerated."
But, one hallmark of this economic downturn has been the disparities in the way the unemployment rate has affected people according to age, race and ethnicity, educational attainment, and geography. A college-educated white woman in Massachusetts has much easier time finding work than, say, an African-American man with a high school diploma who lives in Michigan, where the unemployment rate stands at 14 percent. This is a tale of two recessions.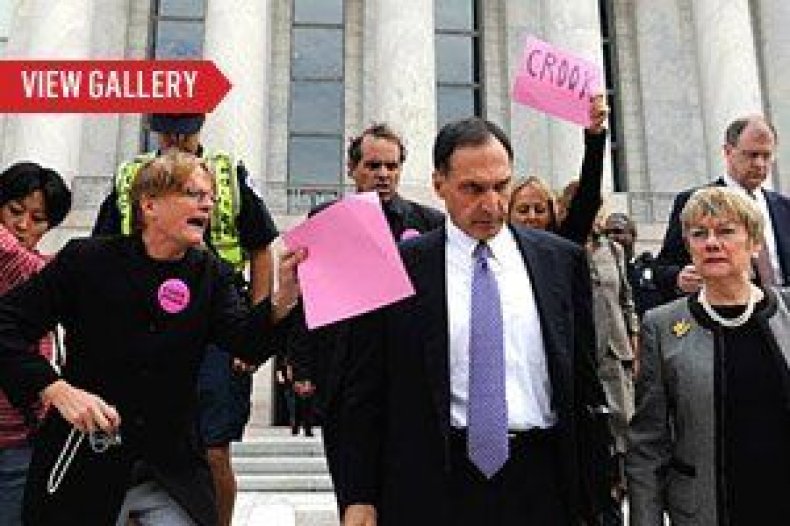 The latest unemployment data makes this point in an even starker form. The unemployment rate for teenagers remains at 26.4 percent, while 15.5 percent of unemployed African Americans and 12.4 percent of unemployed Hispanics can't find jobs. Seventeen states, along with the District of Columbia, still have jobless rates well in the double digits, and the fate of the long-term unemployed is terrifying. Forty-six percent of the 15 million people out-of-work in this country has been unemployed for 27 weeks or more (quick math: that's more than six months). That number—the worst since the Great Depression—shows no signs of subsiding. "We're still in a tremendous labor market hole," says Lawrence Katz, a professor of economics at Harvard University. "It will take four-and-half more years of consecutive months of job growth to get back to where the labor market was before the downturn." Even then in 2007, Katz points out that the labor market was hardly rosy. Unemployment had not yet skyrocketed, but workers put up with stagnant wage growth.
So, what does this mean for the unemployed, underemployed, and the recent college graduates searching for work? Well, they'll have to cobble together part-time jobs to pay the rent or accept positions with lower salaries or fewer opportunities for growth. Long-term, as the economy rebounds, this nagging unemployment rate means the economic disparities in this country will keep growing.