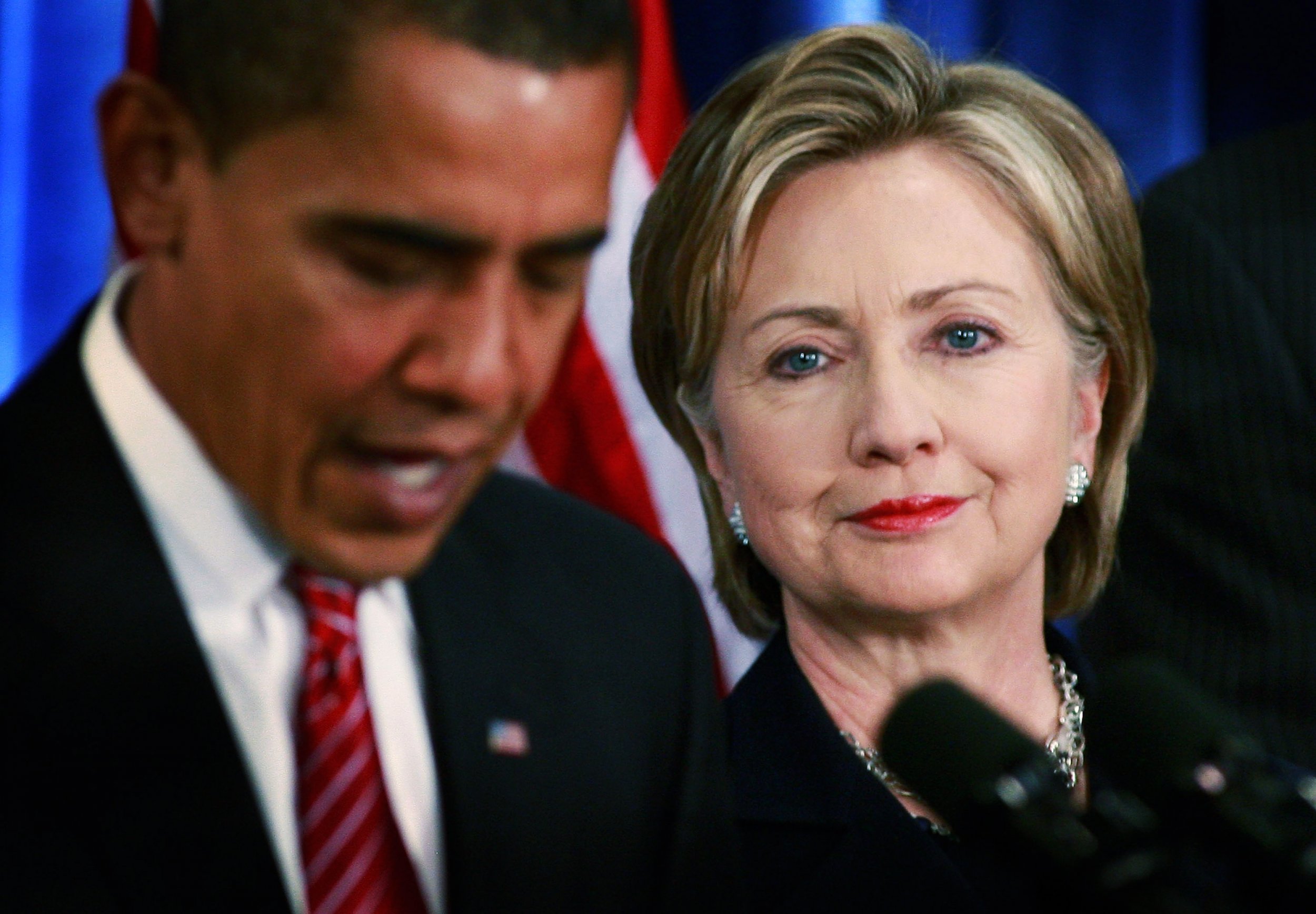 They were devotees of the cult of Clinton. Greg Craig was Bill Clinton's lawyer, defending him on TV against impeachment charges. Susan Rice was a protégée of Madeleine Albright, the 42nd president's secretary of State. Anthony Lake was Clinton's personal foreign-policy consigliere, his first-term national-security adviser. Now, however, Craig, Rice and Lake are all top advisers to Hillary Clinton's main rival, Barack Obama. In an increasingly bitter fight for the best and brightest policy advisers of Clinton's presidency, these defectors are aggressively recruiting junior- and midlevel officials from his administration.
That's provoked anger in Hillary's camp—and, Obama aides charge, threats of retaliation if she wins the nomination. "The word some people are hearing is, 'You're making a big mistake. If Barack Obama wins, he'll welcome all into his administration. But if Hillary wins, that's not going to be the case'," says a midlevel Obama adviser who would speak about infighting only on the condition of anonymity. The main Hillary enforcer has been Richard Holbrooke, Bill Clinton's former U.N. ambassador (and an aspiring secretary of State), says a senior adviser to Obama, who would also discuss personnel matters only anonymously. "I have had at least two people directly tell me they had been told by Holbrooke if they went with Obama, the Hillary people would not forget and forgive," says the adviser, refusing to identify them.
Holbrooke says "I give my solemn word" that he never delivered such messages. In a NEWSWEEK interview, he added: "My position is that, in seven months, we're all going to be on the same team." Hillary's foreign-policy coordinator, Lee Feinstein, a scholar at the Council on Foreign Relations, also says no threats are being made. Feinstein was brought on in August specifically to do "outreach"—to bring in foreign-policy experts to counter the Obama recruitment effort. And, he says, there is no cause for jealousy: Hillary has scores of former officials from her husband's administration advising her. "Not only do we have the best advisers, we also have the best policy—and the best candidate who herself happens to have deep knowledge and experience on the entire range of these issues." (Some key Obama advisers like Craig also deny they have been a target of such threats. "I've felt no hostility" from the Clinton campaign, Craig says.)
Younger former Clintonites are gravitating to Obama for many reasons. They like him because he doesn't seem to represent the old Washington, D.C., game—and because they admire his strong opposition to the Iraq War, in contrast to Hillary's early support. They are also wary of what one describes as Hillary's "closed circle," including her husband and a triumvirate of senior officials from his presidency—Holbrooke, Albright and former national security adviser Sandy Berger. "There is a sense, consciously or subconsciously, that we don't want to just go back to the same team: Holbrooke, Sandy, Madeleine … the same people having the same arguments about who's going to be in the room," says the midlevel Obama adviser. The Obama campaign has played on those fears, telling recruits they can rise faster with the Illinois senator. "The Obama pitch is, 'You'll never be in the inner circle' with Hillary," says Gene Sperling, Senator Clinton's top economic adviser.
Many former senior officials in Clinton's administration say they are still advising anyone—Hillary, Obama or both—who calls them. But some have agreed to become part of Obama's team of advisory groups on different regions and issues. Among them: Richard Clarke, the counterterrorism czar from the Clinton and Bush administrations; Jeffrey Bader, the Mandarin-speaking former director for Asian affairs on Clinton's National Security Council and an assistant U.S. trade representative; former Mideast envoys Rob Malley and Dennis Ross, and the recently retired career CIA official and former Clinton-era NSC expert on South Asia, Bruce Riedel. Obama has also recruited a good number of former junior- and midlevel Clinton officials, especially many who served on Clinton's National Security Council. They include: Mona Sutphen, Sandy Berger's former special assistant; ex-Clarke deputy Roger Cressey; former NSC Russia director Mark Brzezinski; Sarah Sewell, a former deputy assistant secretary of Defense, and Philip Gordon, a former Clinton NSC director for Europe. "A lot of us associated with the Clinton presidency had great feelings of loyalty to Bill Clinton, but those didn't extend to Hillary," says Bader. "I'm not a great believer in dynasties." It would seem he's not alone.