'Tales of Crestoria' Mobile Game Coming in 2019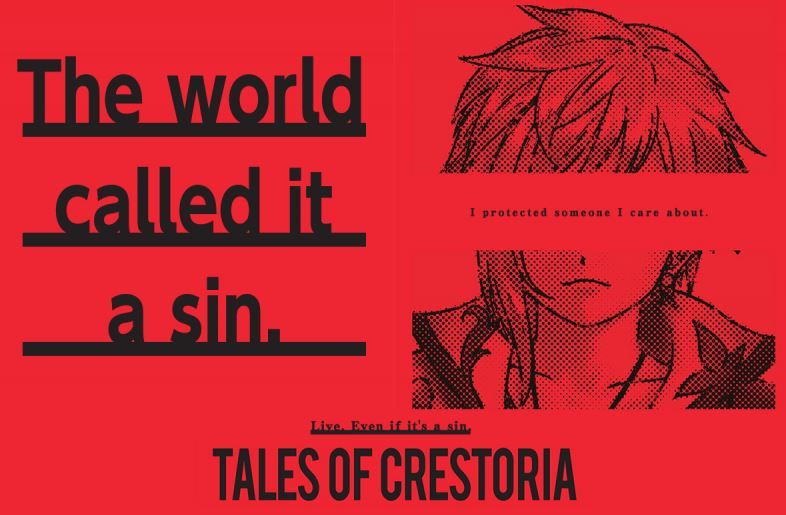 Bandai Namco is finally releasing a new Tales game on mobile devices in 2019. Tales of Crestoria will be a free download on both iOS and Android next year, bringing the RPG action the Tales series is known for on-the-go.
The upcoming mobile game was announced in Japan some time ago, but this is the confirmation that it will be localized for the rest of the world. While there isn't much known about Tales of Crestoria, Bandai Namco confirms that it's a completely original story and not just a crossover of previous games and characters like past Tales mobile games.
Here's the synopsis of Tales of Crestoria from Bandai Namco: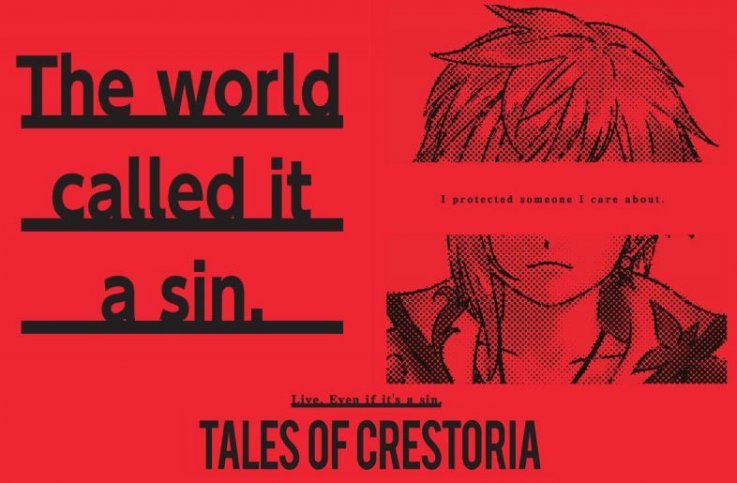 TALES OF CRESTORIA takes place in an oppressive dystopia where every citizen must carry with them an all-seeing 'Vision Orb' that monitors for criminal violations. The game follows protagonists Kanata, a naive boy blindly accepting of to the Vision Orbs' justice, and Misella, an audacious orphan unbridled in her dedication to defending Kanata. Due to the horrific events of one fateful night, the duo find themselves branded "Transgressors", and condemned to death by society's popular vote—the draconian system of justice by which their world is governed. With eyes now opened to the injustices of society, a chance meeting with Vicious, "The Great Transgressor," gives Kanata and Misella a defining choice: Own your fate, or let fate own you.
Along with the announcement, a special concept movie was released showing the main protagonist, Kanata and some of the story elements fans should expect. You can watch the movie below.
Bandai Namco also released some story details for Tales of Crestoria including the focal points of this world.
Vision Orbs are a piece of jewelry that everyone is required to wear. These Orbs will record what the wearers see and broadcast them to Vision Central.
Vision Central is a place where footage recorded by the Vision Orbs is sent. They are installed in churches and village squares where crimes can be shown to the people. Viewers can use their own orbs to issue please for condemnation.
Enforcers are those who work for Vision Central and are sent out to deliver punishment to those who commit crimes.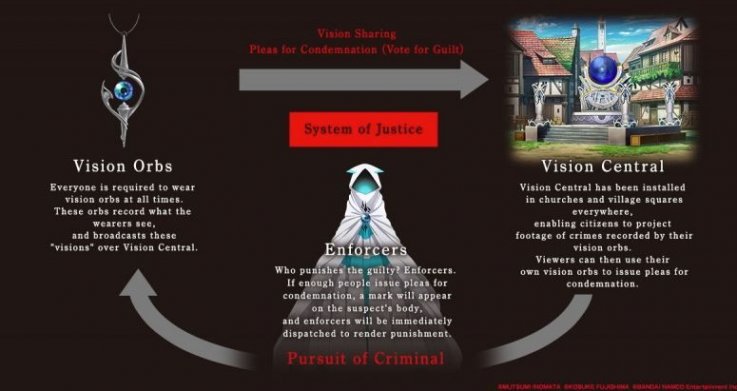 More information on the upcoming English release of Tales of Crestoria is expected on December 14 during a special broadcast on the Bandai Namco channel so be sure to check it out for more information including, perhaps, a release date window for the mobile game.
What do you think of the upcoming Tales of Crestoria coming in English? What is your favorite Tales game? Let us know in the comments section below.
'Tales of Crestoria' Mobile Game Coming in 2019 | Gaming