Taliban Claims Responsibility For Huge Suicide Car Bomb in Kabul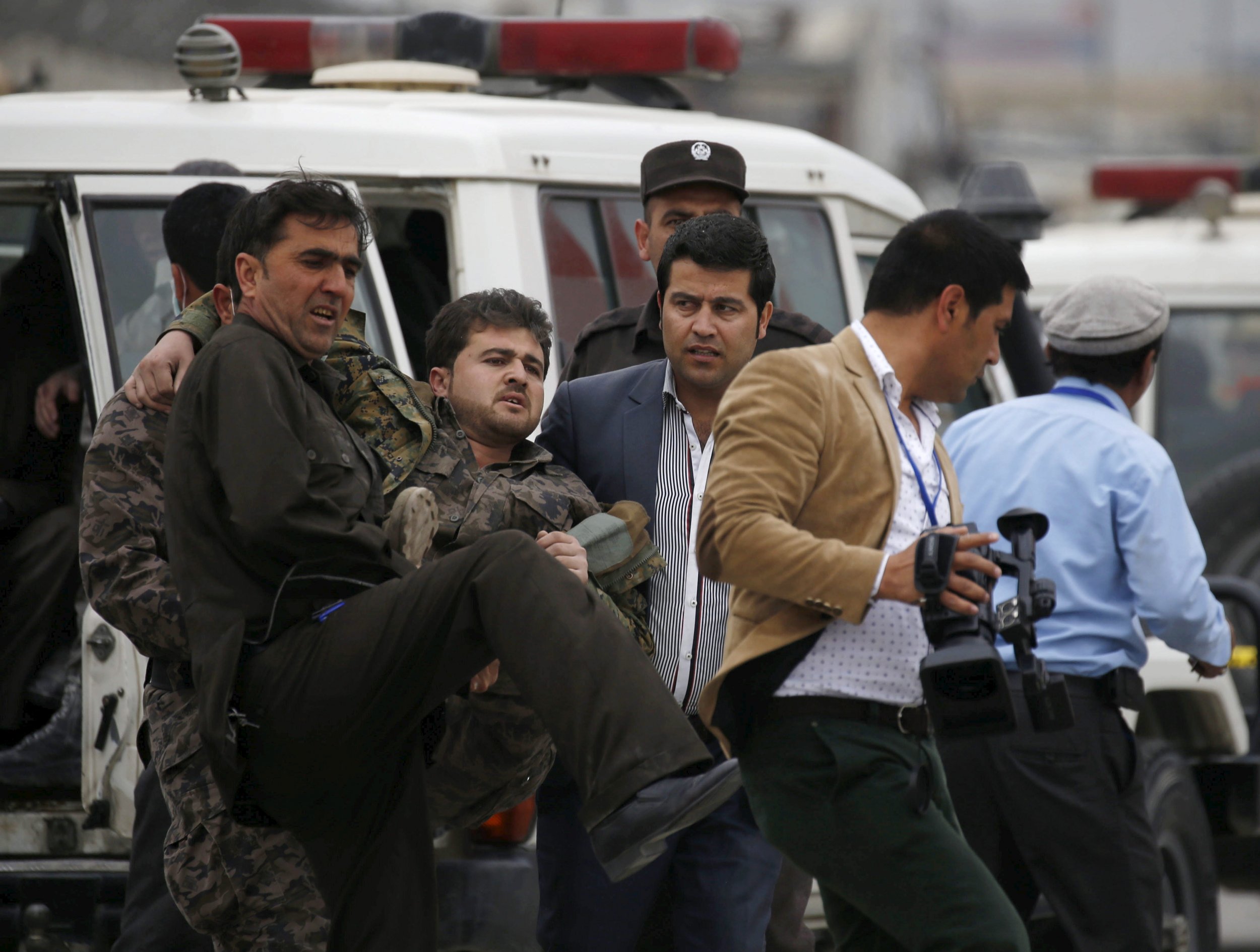 Militants aligned to the Taliban attacked the office of Afghanistan's security agency in Kabul on Tuesday in a suicide car bomb and shooting attack. At least 28 people were killed and hundreds injured, according to Kabul's police chief.
The Health Ministry said that both civilians and members of the Afghan security services were wounded in the attack, Reuters reported. It said that the Taliban assault caused more than 200 casualties but the precise number of fatalities is unknown.
A suicide car bomb in the morning rush hour in the capital destroyed windows at the front of an office where a unit of the National Directorate of Security (NDS), the country's spy agency, is located.
The militant group claimed the attack on its Pashto-language website against the unit of the NDS, claiming that its fighters destroyed the front gate allowing them to penetrate the complex with automatic weapons.
"First a suicide bomber blew up his explosives-laden lorry on the gate of the department and then other armed attackers went in and started shooting on the rest of the enemies," the statement said.
Afghan security forces arrived to beat back the militants but the number of Taliban fighters killed remains unclear. The nearby U.S. embassy said that no one at the compound was affected by the attack.
President Ashraf Ghani, in a statement issued from the presidential palace just hundreds of meters from the attack, said that he condemned the assault "in the strongest possible terms." He added that the attack "clearly shows the enemy's defeat in face-to-face battle with Afghan security forces."
The attacks come a week after the radical group said that it was beginning its "spring offensive" against Afghan authorities, warning of "large-scale attacks," leaving the country's security forces on high alert.