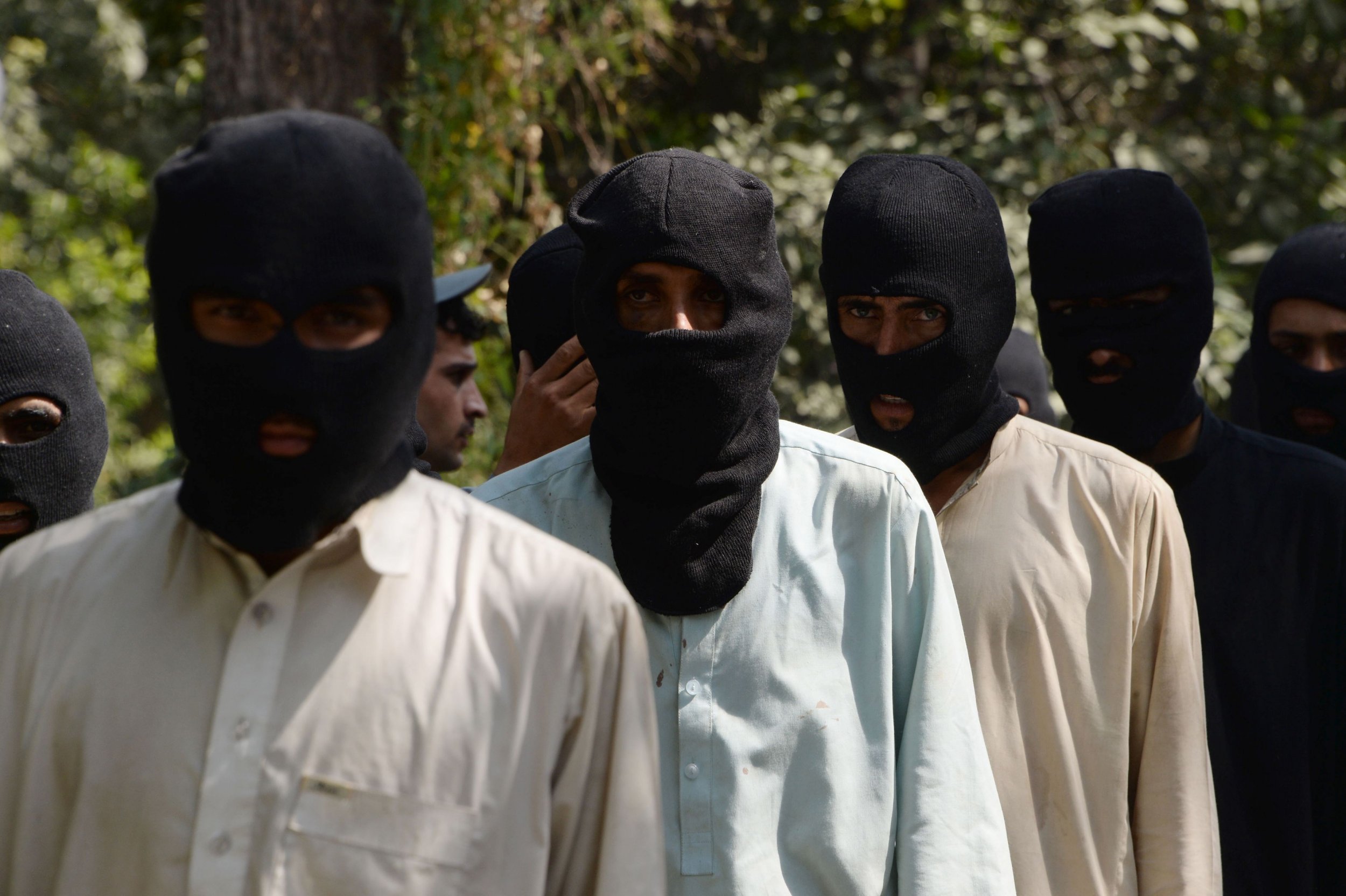 The Taliban militant group have executed one of their own senior officers for breaching their code of honor and working with the rival Islamic State militant group (ISIS), Afghan news agency Khaama said Monday.
Mawlavi Shakoor was executed by fighters from his own unit in the Shirzad district of the eastern province of Nangarhar, where ISIS has gained in influence and posed the greatest competition to the Taliban. The Taliban ruled most of the country throught the late 1990's, but but was ousted by U.S. and Western forces in their 2001 invasion.
Local officials from the provincial government office told the news agency that masked Taliban militants their commander for colluding with ISIS fighters. The agency published a photograph purporting to show the scene of the execution before the leader was killed.
Emily Winterbotham, senior research fellow in the National Security and Resilience programme at at the Royal United Services Institute, a London-based security think-tank, says reports of such an execution have credence because of the Taliban's strict adherence to a tribal code of conduct.
"It's not really the threat of ISIS this reflects, but the Taliban code of Pashtunwali, or honour," she says in an email. "If the guy was going rogue, then yes, he would likely be taken out."
Pashtunwali is a generations-old tradition particularly adhered to in rural tribal areas. The Pashtun-majority Taliban practiced Patshtunwali throughout the existence of the Islamic Emirate of Afghanistan.
The top Taliban leadership is yet to comment on the execution.
Infighting in the ranks of jihadi groups is commonplace in this region of the war-ravaged country. Last week officials reported a mass decapitation of ISIS fighters by their fellow militants.
Attaullah Khogyani, the provincial governor's spokesman, told Reuters that the ISIS executions took place in the Surkh Ab bazaar of Achin district. ISIS made no official statement on kiling its own members, and Afghan authorities provided no additional details.
The Afghan affiliate of ISIS—itself active predominantly in Syria and Iraq—calls itself "The Khorasan Province," in reference to an ancient region now by the modern Afghan-Pakistan border. It is one of more than adozen affiliate branches of ISIS around the world.
The U.S. military is currently increasing its presence in the country in line with the new strategy adopted by President Donald Trump. The American troop count in the country stands at around 14,000. The U.S. military is also conducting drone strikes in Afghanistan, but these are mostly targeting the Taliban.