Taliban Fighters Dress as Women for Deadly Assault on Pakistan School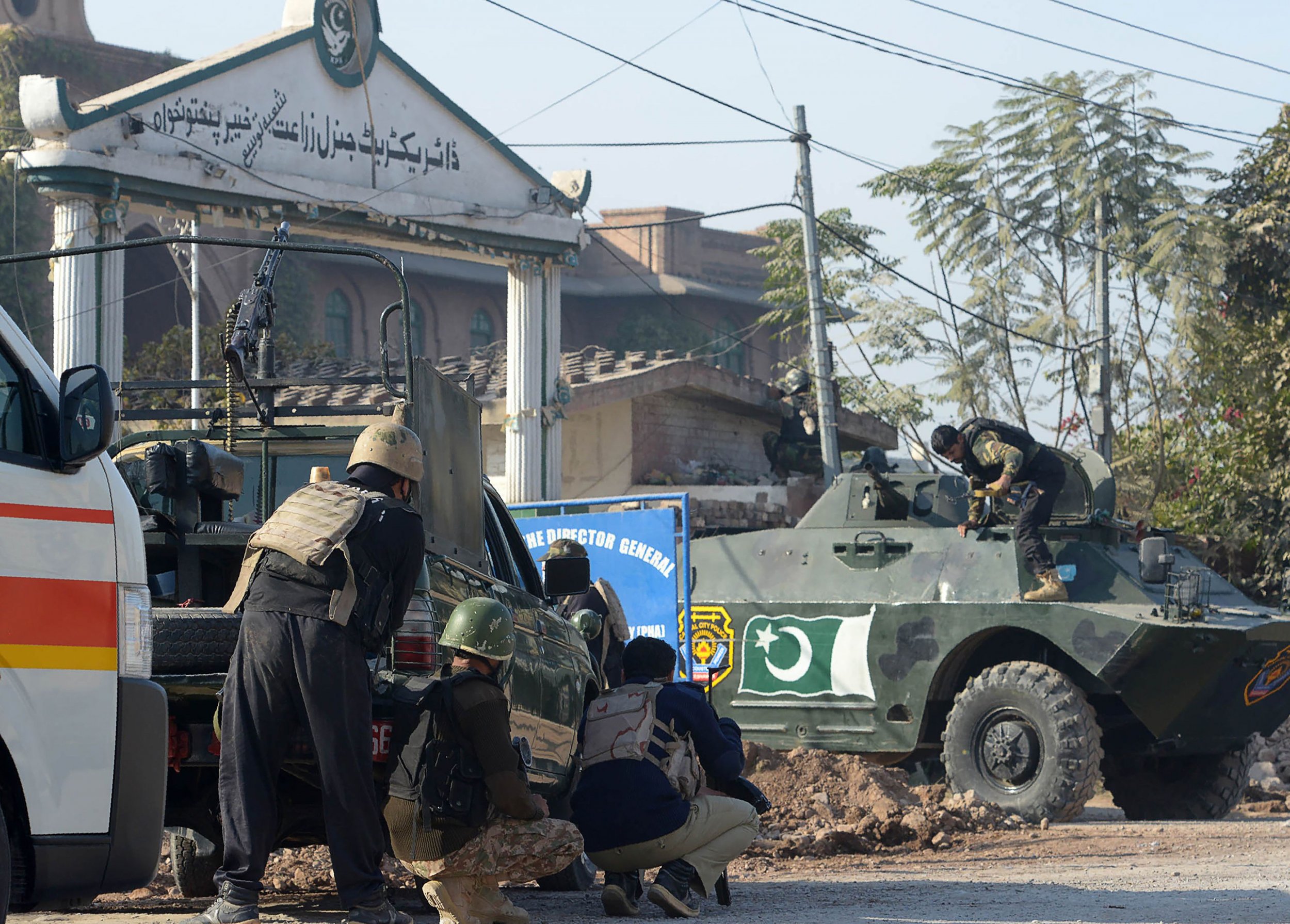 Taliban militants disguised in burqas killed at least nine people and wounded dozens Friday after storming a training institute in the northwestern Pakistani city of Peshawar.
Police said three militants arrived on a rickshaw and opened fire on the Agriculture Training Institute, attacking its gates before entering. The attackers injured at least 36 people, the AFP news agency said.
Officers killed three of the attackers and were continuing the search for any remaining militants.
"All of them were wearing suicide vests but they were killed before they could blow themselves up," Salahuddin Khan Mehsud, police chief of Khyber Pakhtunkhwa province, told AFP.
Mehsud said six students, a security guard and two civilians were killed in the attack.
Mohammad Khurasani, a spokesman for the Tehreek-e-Taliban Pakistan, claimed responsibility for the attack.
"Our mujahids have attacked the building because it was used as office for ISI. God willing our fighters will fight till the last drop of blood," he said. ISI, or Inter-Services Intelligence, is the key national security agency in Pakistan.
Many of the students staying at the complex had returned home for a holiday weekend to celebrate the birthday of the Prophet Muhammad. A survivor told Reuters that around 120 people lodged at the institute's hostel at the time of the attack.
"We were sleeping when we heard gunshots. I got up and within seconds everybody was running and shouting 'the Taliban have attacked'," he said.
The assault came a week after a suicide bomb attack killed a senior police officer and his guard in the area.
The Pakistani Taliban have claimed a series of high-profile attacks in the country in recent years, the deadliest being the Peshawar school massacre that left 151 people dead, including 134 children.
The group seeks the creation of a state ruled by ultraconservative Islamic law, and is loosely tied to the Afghan Taliban, which is waging an insurgency against authorities in Kabul.