Taliban Kills Dozens of Policemen in Kabul Bomb Attack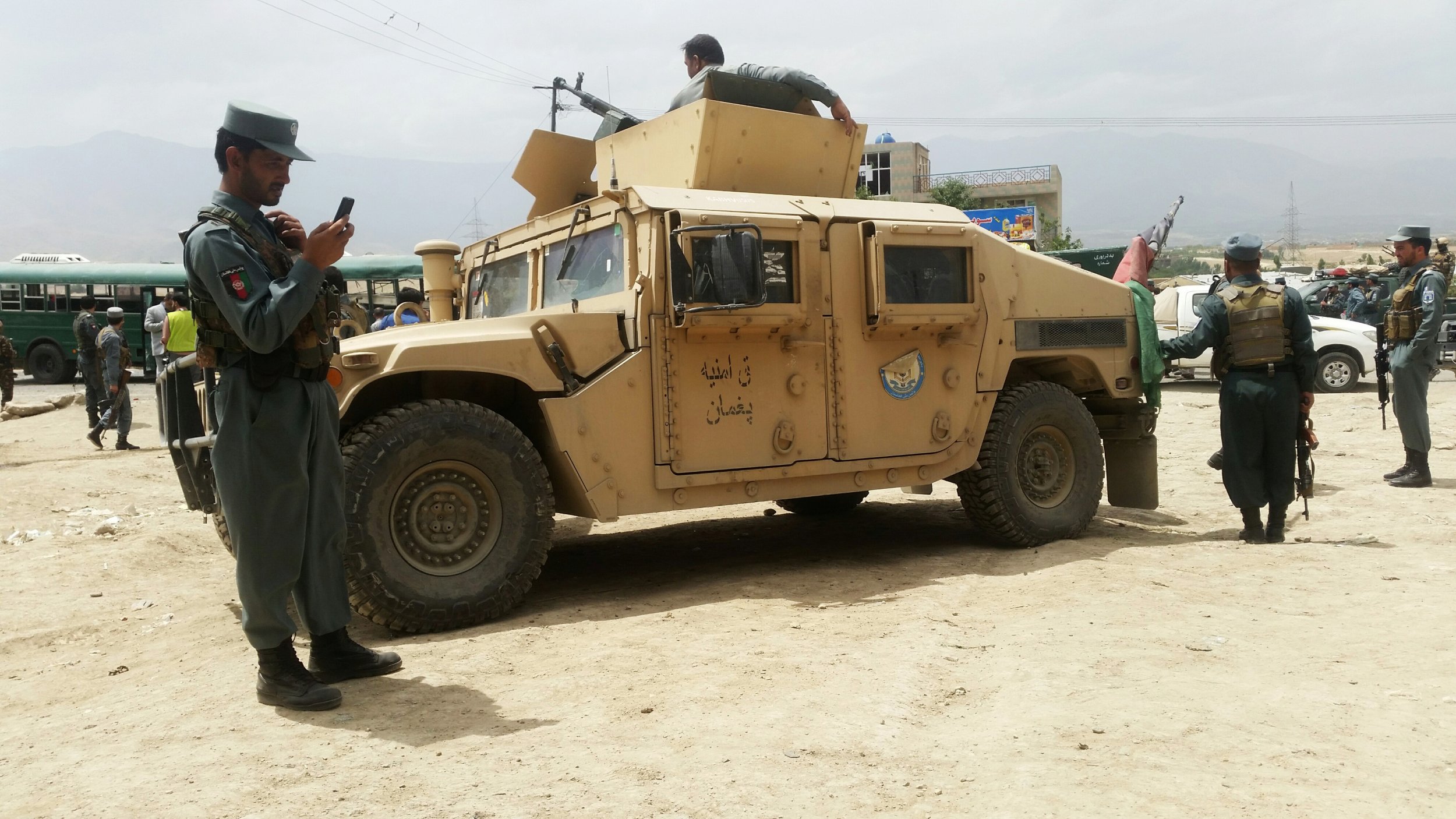 The Afghan Taliban killed at least 30 trainee policemen Thursday in a bomb attack on a convoy transporting recruits through the capital, Kabul, according to officials.
The group's spokesman Zubihullah Mujahid claimed responsibility for the attack on the city's western outskirts in an email sent to the Associated Press.
He said that two suicide bombers carried out the attack, the first detonating and targeting a bus carrying policemen and instructors and the second exploding 20 minutes later when other policemen had arrived to assist.
"We are still investigating the precise nature of the blast, whether it was suicide attack, car bomb or whatever—we do not know it at the moment," a senior interior ministry official told AFP news agency.
The Taliban is continuing with an insurgency against the government in Kabul after the death of two leaders in three years. Kabul confirmed in July 2015 that Mullah Omar had died two years earlier in a Pakistani hospital, while a U.S. airstrike killed his successor, Mullah Akhtar Mansoor, last month.
Talks between the Taliban and Afghan President Ashraf Ghani's government collapsed with his death, after at least one round of talks were held in the Pakistani city of Islamabad. The Taliban's new leader is Mullah Haibatullah Akhundzada and the group seems to be on the same path of violence against Afghan authorities under his leadership.
Thursday's attack comes after 14 Nepali security forces were killed in a bus attack in the country earlier this month. Attacks against authorities and foreign nationals have escalated after the withdrawal of U.S. and NATO troops in December 2014. A contingent of U.S. soldiers have remained to advise and train Kabul's troops.