Taliban Leader Mullah Omar Confirmed Dead by Afghan Intelligence Agency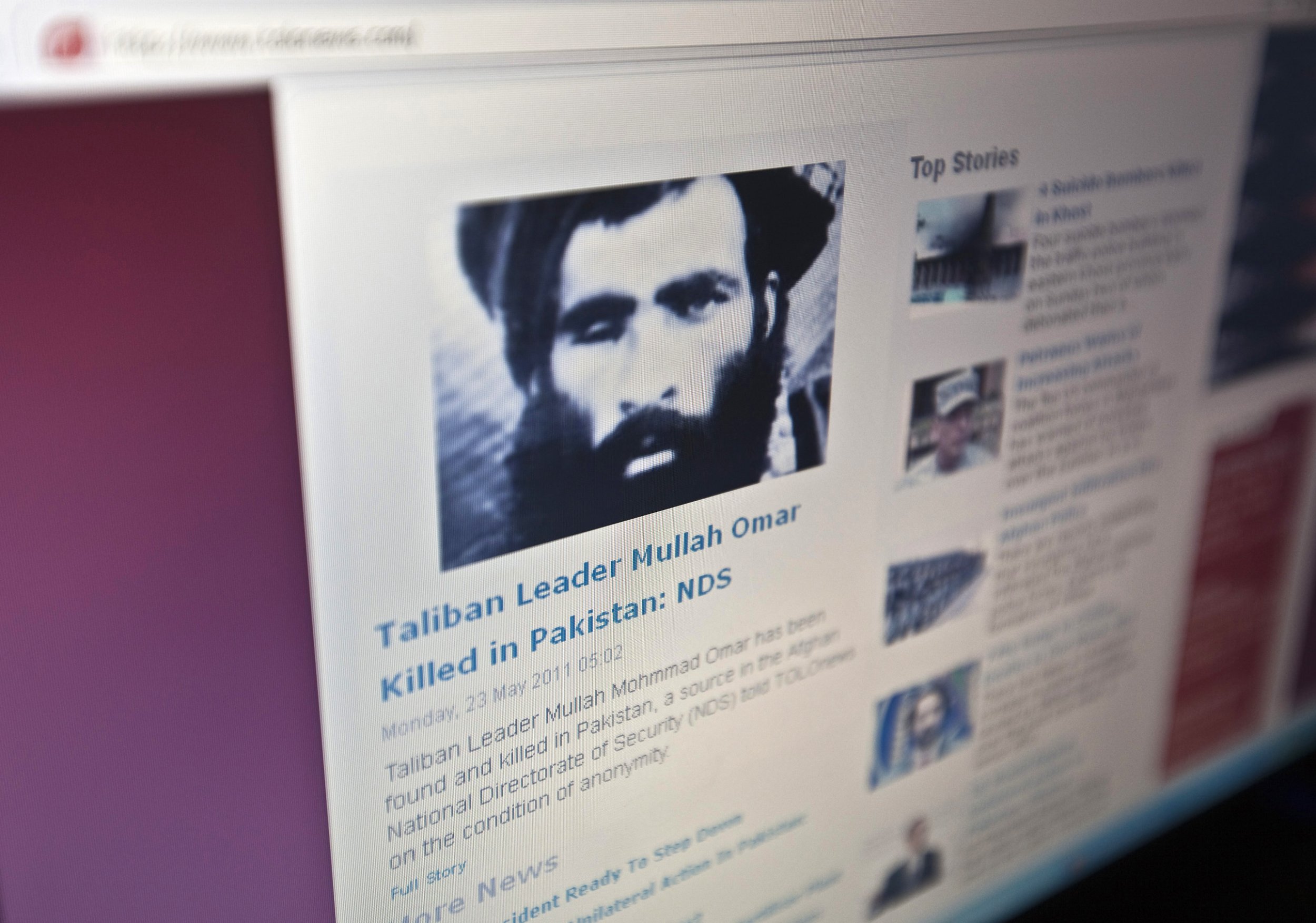 Updated | KABUL (Reuters) - A spokesman for Afghanistan's intelligence agency said on Wednesday that Taliban supreme leader Mullah Mohammad Omar died two years ago in a Pakistani hospital.
The statement by National Directorate of Security spokesman Hasib Sediqi came after the Afghan government said it was investigating reports of Omar's death, just days ahead of an expected second round of peace talks with the Taliban.
The NDS has previously said privately that its intelligence indicated Omar was dead, but it has not provided proof.
The Taliban has been fighting an insurgency against the Western-backed government in Kabul since its ouster by a U.S.-led coalition in 2001, killing thousands of civilians and security personnel and making significant territorial gains in recent months. Some of the reports also indicated Mullah Omar's son was in a position to take over the insurgency.
Tentative peace talks have begun aimed at ending the war, with the Taliban split between those who support dialogue and others who want to continue to fight for power.