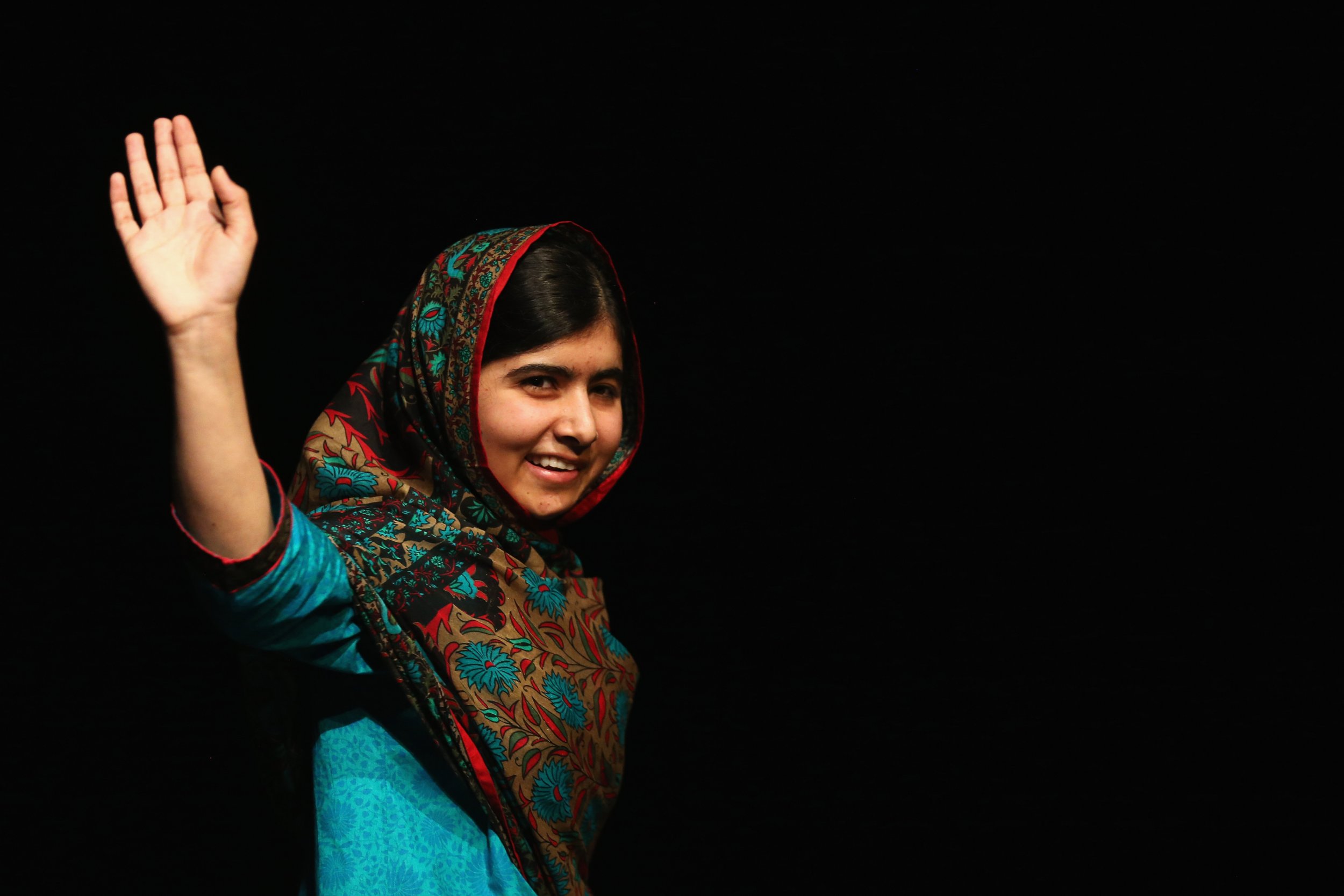 The Pakistani Taliban has critized Malala Yousafzai, the 20-year-old girl the group who was shot for promoting education for girls, in the latest release of its magazine for women.
The militant group responsible for a series of attacks in Pakistan condemned the world's youngest Nobel Peace Prize laureate in its English-language magazine entitled Sunnat-e-Khaula, or the Way of Khaula, named after a female Muslim fighter from the 7th century.
"The one you call education is not right education because you got it from kuffar," says an open letter published in the magazine by a writer whose name is given as Hafsa Khurasani.
"I ask you how your education can the right one when it takes a person away from Allah and away from the purpose of our creation," the article, provided to Newsweek by jihadi monitoring site Jihadoscope, adds.
"The education you are promoting is producing men and women who are destroying the world."
The Pakistani national is from the Swat Valley where the Taliban once dominated. Malala tried to affect change in the region, bringing attention to women's rights and the education of women, alongside her father who ran a girl's school. As a teenage activist, she won awards, such as the Pakistani National Youth Peace Prize, in her home country.
She was shot by a Taliban gunman on a school bus in October 2012, but survived.
Malala began her studies at the University of Oxford, one of the most decorated education institutions in the world, earlier this month. She will study a degree in Politics, Philosophy and Economics (PPE).
"5 years ago, I was shot in an attempt to stop me from speaking out for girls' education," she wrote on Twitter. "Today, I attend my first lectures at Oxford."
The latest issue again calls for women to join the group's cause. An article by a purported female militant is titled "Why Did I Join Mujahideen."
In that article it says that "today jihad is obligatory on men and women," using attacks in Muslim countries as a justification, appearing to allude to Western military action in the Middle East. The U.S. military, in some cases with other members of a wider military coalition, is bombing the Islamic State militant group (ISIS) in Iraq, Syria, Yemen and Afghanistan, as well as Al-Qaeda affiliates in Yemen, Syria and Afghanistan.
The first issue, published in August, included an interview with the unidentified wife of the group's leader, Fazlullah Khorasani, that called for "women of Islam to come forward and join the ranks of mujahideen," or holy warriors.
"Organize secret gatherings at home and invite like-minded jihadi sisters," an editorial in the magazine suggested. "Distribute literature reflecting on the obligation of jihad, arrange physical training classes for sisters. Learn how to operate simple weapons. Learn the use of grenades."