Taliban in Pakistan Publishes Women's Magazine With Veiled Medieval Warrior on the Cover to Encourage Jihad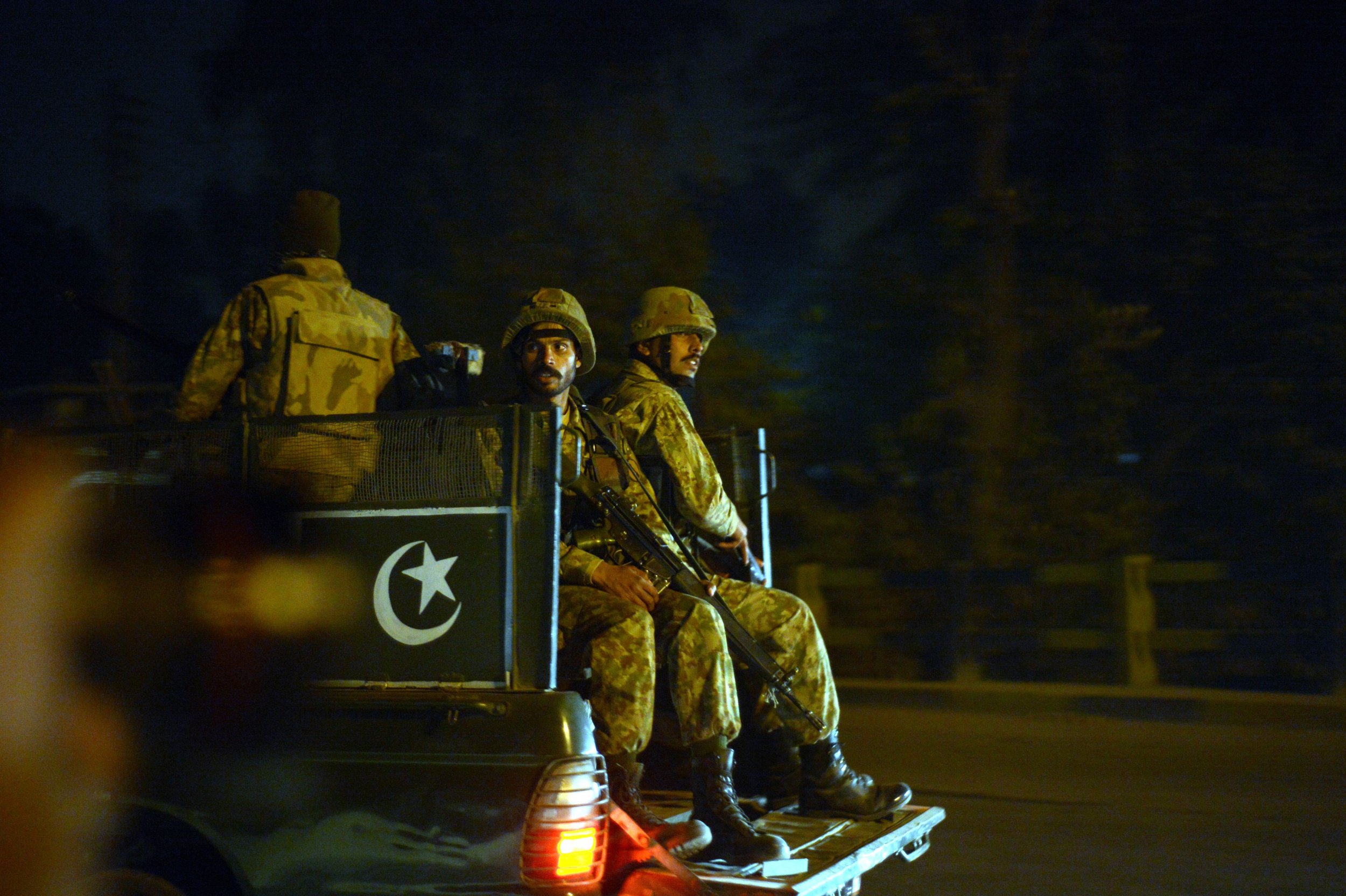 The Pakistani Taliban has launched a new magazine for women to encourage potential female recruits to join the militant group's ranks.
While the Afghan Taliban vies for influence with the Islamic State militant group (ISIS) in Afghanistan, the Tehreek-i-Taliban (TTP) remains the most dangerous radical Islamist group operating in Pakistan.
Its new English-language magazine is named Sunnat-e-Khaula, or the Way of Khaula, named after a female Muslim fighter from the 7th century.
The publication can be accessed widely online, according to VOA News, and is likely targeting a young, social media savvy Muslim audience in Pakistan.
The first issue includes an interview with the unidentified wife of the group's leader, Fazlullah Khorasani.
"I ask you why now everywhere there is a hue and cry about underage marriages… We have to understand that mature boys and girls if left unmarried for too long can become a source of moral destruction of the society," she is quoted as saying. She is referring to her marriage with Khorasani at the age of 14.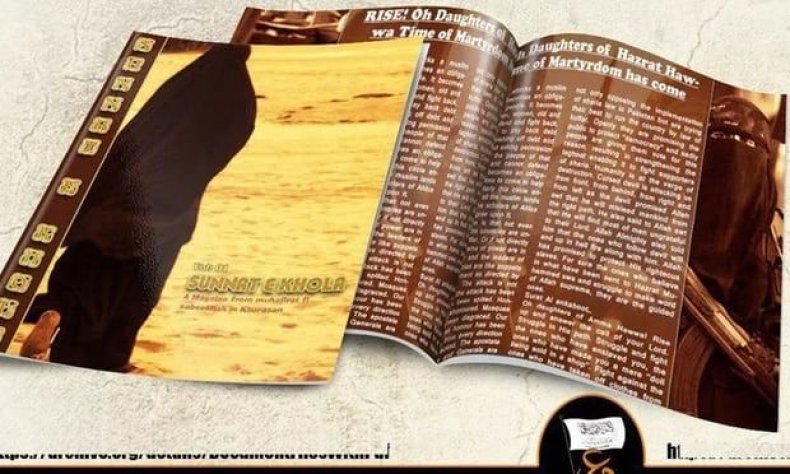 An editorial at the front of the magazine called on "women of Islam to come forward and join the ranks of mujahideen," or holy warriors, according to The Guardian.
"Organize secret gatherings at home and invite like-minded jihadi sisters," the editorial suggests. "Distribute literature reflecting on the obligation of jihad, arrange physical training classes for sisters. Learn how to operate simple weapons. Learn the use of grenades."
Women have conducted suicide attacks for ISIS in Iraq and Syria, and several have been inspired to plot attacks in Europe, particularly in France and Britain. Security services tend to suspect women less of involvement in attack plots. Frequently, media coverage refers to women as jihadi brides, rather than direct participants in violent plans.
The TTP has been responsible for many mass-casualty attacks in recent years, the worst being the Peshawar school massacre in December 2014. Six gunmen affiliated with the group killed 141 people, many of them children who attended the school.
In February, a suicide bomber targeted a van carrying judges in the northwestern city of Peshawar, killing the driver and wounding several judges.
The security situation has improved in Pakistan following the Peshawar massacre, but the threat of militant attacks remains, with the Pakistani Taliban threatening further plots against security forces and authorities.