Taliban Releases Hostage Video Of U.S. and Australian Professors Pleading With Trump and Turnbull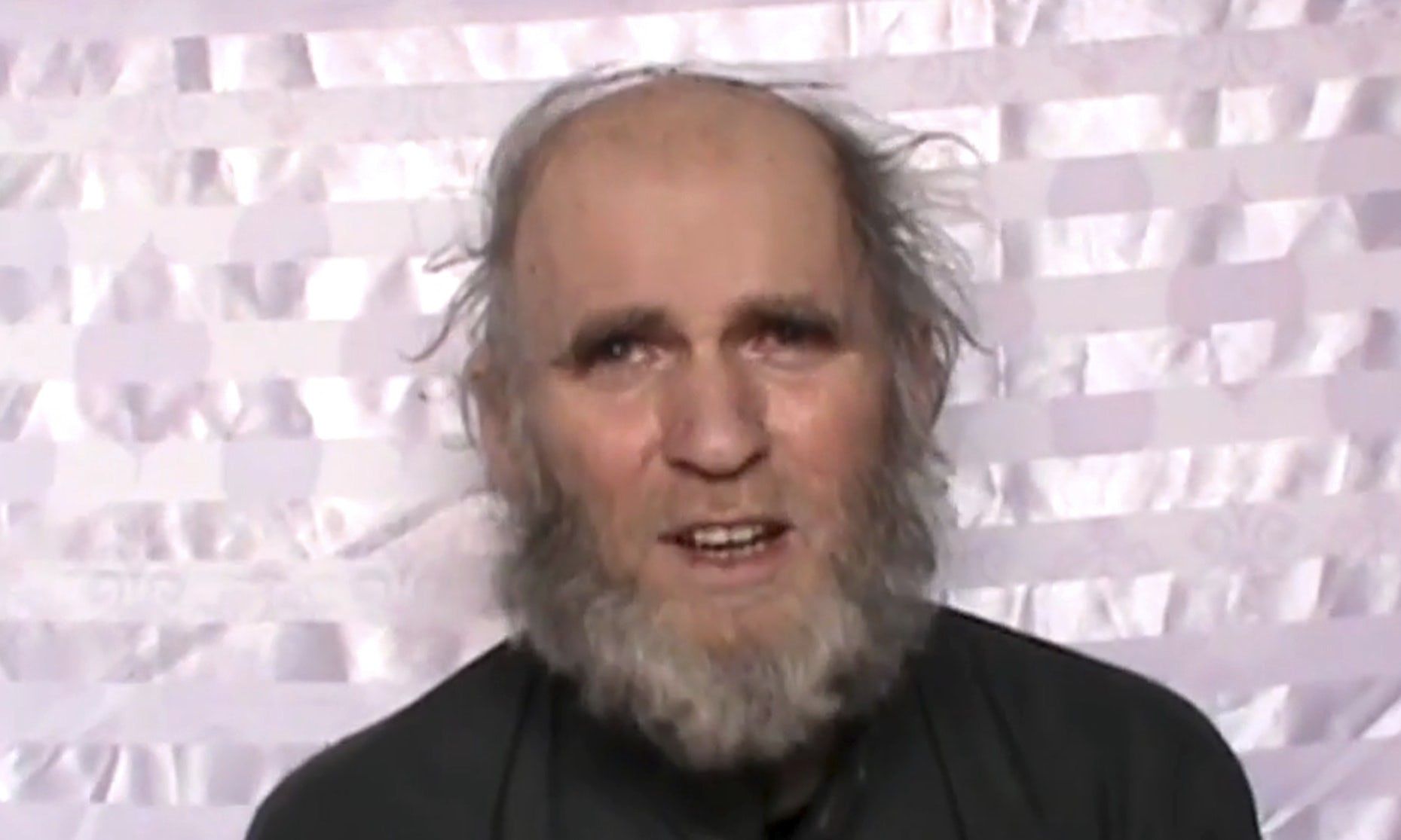 The Afghan Taliban on Wednesday released a new hostage video of two professors they kidnapped from the American University in Kabul in August 2016, according to jihadi monitoring company SITE intelligence.
Kevin King, a 60-year-old American, and Timothy John Weeks, an Australian 48-year-old, are shown against a brown background talking to camera.
In the video, King tells Trump: "Have mercy on me and get me out." In a later comment he says "please do not send any commandos," according to SITE.
Weeks then tells Australian Prime Minister Malcolm Turnbull to "speak to the Taliban, negotiate with the Taliban. I know you are able to do this."
Read more: Afghan special forces free dozens from Taliban prison
Five gunmen dressed as Afghan military abducted the men last year from an SUV on a main road near the campus of their university in the Afghan capital.
The Taliban released the last video of the pair in January on YouTube, in which both pleaded with President Donald Trump to negotiate with the militants for their release.
In both videos, the location of their filming is unclear and so too are the precise dates that they were filmed. In the 13-minute January video, the pair again pleaded with Trump. "If we stay here for much longer, we will be killed. I don't want to die here," Weeks said. The Taliban requested that the U.S. release "prisoners" in return for the professors, The Guardian reported.
The risk of kidnap in the Afghan capital remains high for foreign nationals, particularly westerners, and many remain confined to Embassy buildings or secured residential compounds. In November, an Australian woman was kidnapped but her location is unknown.
In August 2016, another Australian woman, Kerry Jane Wilson, was released after being held for four months following her kidnap in Jalalabad in eastern Afghanistan. The perpetrators of the kidnaps are unknown in both cases.
The Taliban is also holding American-Canadian couple Joshua Boyle and Caitlan Coleman, kidnapping them in 2012 as they traveled in northern Afghanistan. The pair have two children born in captivity.
Unlike the Islamic State militant group (ISIS), which has posted gruesome execution videos of its hostages, the Taliban has appeared to be willing to accept ransom payments or prisoner swaps for the release of its captives.
The U.S. has engaged in prisoner swaps with the Taliban. In 2014, the Taliban-aligned Haqqani group released U.S. soldier Bowe Bergdahl, who famously told his story in the podcast Serial, in return for five Taliban prisoners.