Taliban Says It Wants 'New Chapter' in Cooperation With the U.S.
A Taliban-led Afghanistan would seek "a new chapter in cooperation" with the United States, a spokesman for the group said on Sunday, in an apparent attempt to reassure the international community at a time when insurgent fighters were at the gates of Kabul.
Suhail Shaheen said foreign diplomats would not be arrested, suggesting they should remain in the country, and that there would be no revenge attacks against people who worked with the administration, as police, or as translators.
"It will be a new chapter in co-operation," Shaheen, part of the Taliban's negotiating team, told BBC News. "They [the U.S.] can participate. We want good relations with the United States."
The U.S. has been using military helicopters to transport approximately 1,400 officials and diplomats to Kabul airport from the heavily fortified embassy.
Asked about diplomats, Shaheen added: 'We won't harm them, they should remain. All should continue doing the work they were continuing in the past."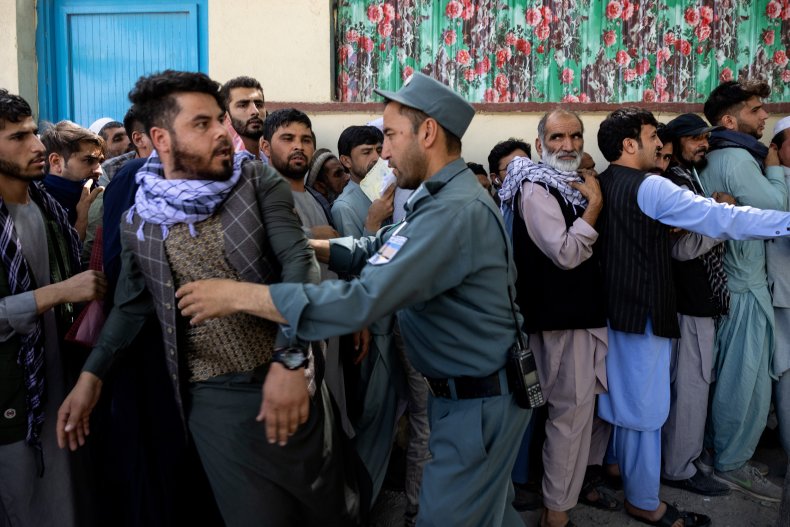 Taliban militants arrived on the edge of a tense Kabul—a final government strong-hold—on Sunday after a rapid, largely unopposed advance through territories that had been controlled by the Afghanistan administration before the U.S.'s withdrawal.
Strict Sharia Law
The group has said it does not wish to take the city by force and talks are underway for a relatively peaceful transfer of power, with Shaheen also reiterating the group's desire to avoid further bloodshed.
Previously, the Taliban have enforced a strict version of sharia law in which public executions and floggings were common, Western books and films were banned, and women were largely barred from working or studying.
The Taliban has pushed against claims that it would return to such ways should it regain control of the country, and Shaheen said women should not be scared.
"We respect the rights of women," he said. "We call on people to stay in their homes, they should not go and they should not have any worries. They are humans and they can go to work as they have done in the past."
Blinken Defends Withdrawal
U.S. Secretary of State Antony Blinken has joined President Joe Biden in defending the decision to withdraw all American troops from Afghanistan.
Blinken told CNN that the U.S. achieved its goals of bringing Osama bin Laden to justice and breaking the Al Qaeda terror group, following the 9/11 attacks.
"We're going to keep in place in the region the capacity to see if [there is] any emergence of a terrorist threat, and to be able to deal with it."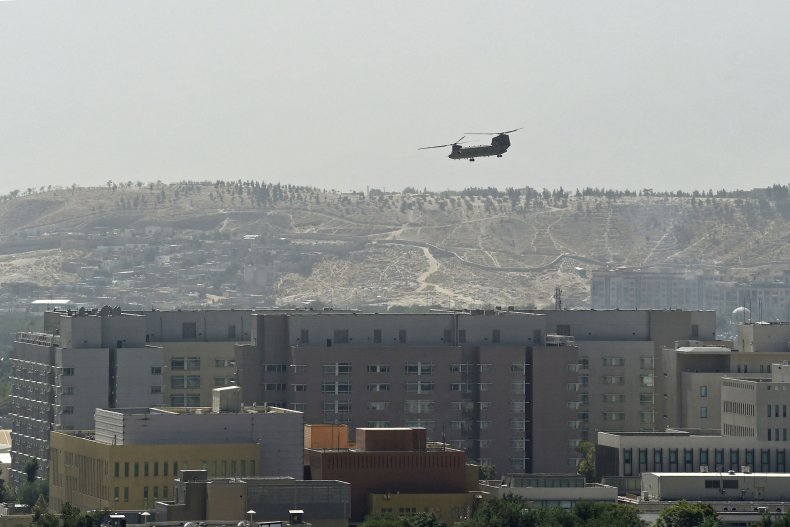 But, he said, American forces should not be used to maintain the "status quo," and that the Taliban offensives would have happened even if the U.S. had maintained its presence in the country.
Spokesman Shaheen said in a July 9 interview the Taliban would prevent al-Qaeda from operating out of Afghanistan, saying that the group had "inherited al-Qaeda" from the former government of President Burhanuddin Rabbani in the 1990s.
"We will not permit any open recruitment or any training or fundraising center for any group in Afghanistan," he told This Week in Asia. "If there is one who is hiding and we find them, we will tell them they cannot [stay]."
The Taliban overthrew Rabbani's government in 1996 and controlled the country until the U.S. invasion in 2001 after the Taliban refused to hand over Bin Laden.