#TalibanTraitorTrump Trends After Donald Trump Cancels Secret Peace Talks Meeting at Camp David
The hashtag #TalibanTraitorTrump was trending on Twitter on Monday after a secret peace talks meeting with the Taliban was canceled by President Donald Trump, reportedly within a week of planning.
Trump faced criticism from Twitter users who took issue with his plan to invite Taliban officials and Afghanistan President Ashraf Ghani to Camp David to negotiate peace, and how Trump called the meeting off.
On Saturday, the president brought up a recent attack in Kabul that killed an American service member saying, "I immediately cancelled the meeting and called off peace negotiations."
"What kind of people would kill so many in order to seemingly strengthen their bargaining position?" Trump tweeted. "If they cannot agree to a ceasefire during these very important peace talks, and would even kill 12 innocent people, then they probably don't have the power to negotiate a meaningful agreement anyway."
Twitter users ripped Trump for considering having the meeting during the week of the 18th anniversary of the 9/11 terrorist attacks.
"Having talks with the 'other side' is one thing, inviting 9/11 killers to Camp David on the week commemorating the tragedy is, at best, disrespectful," a Twitter user wrote along with the hashtag #TalibanTraitorTrump.
U.S. Marine Corps veteran Angelo John Gage, an anti-war activist, tagged Trump and tweeted, "An insult to everyone who voted for you and everyone that served. Can't believe I actually voted for you. Never again! #TalibanTraitorTrump."
Many Twitter users accused Trump of trying to make himself look good.
"Classic Trump move: do ridiculous horrible thing, then cancel it at the last minute to take credit for averting a crisis of his own making," a Twitter user wrote.
"Worst negotiator ever," another person tweeted. "Posture then cave in catastrophically and in betrayal of vets and allies #TalibanTraitorTrump."
Another Twitter user wrote, "You personally did NOTHING and you give yourself personal credit... #TalibanTraitorTrump is so conceited he can't see reality!"
Trump first discussed holding the meeting with Taliban officials to end the war that has been going on for 18 years on September 1 in the White House Situation Room, U.S. officials briefed on the matter told NBC News in a report published Monday.
National security adviser John Bolton and Vice President Mike Pence opposed the proposed meeting out of concern over the timing around the 9/11 anniversary. A senior official with the administration said Pence was worried that holding the meeting would send a bad message to service members who have fought and been killed in conflicts with the Taliban.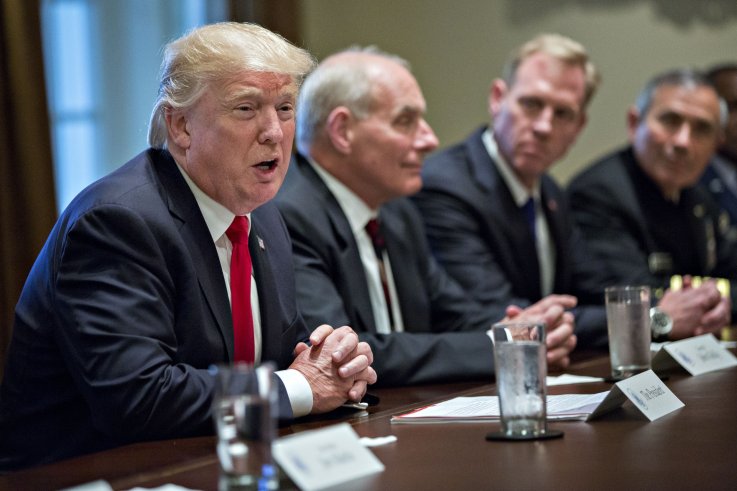 #TalibanTraitorTrump Trends After Donald Trump Cancels Secret Peace Talks Meeting at Camp David | World