President Trump Helps Terrorism In Afghanistan, Taliban Leader Says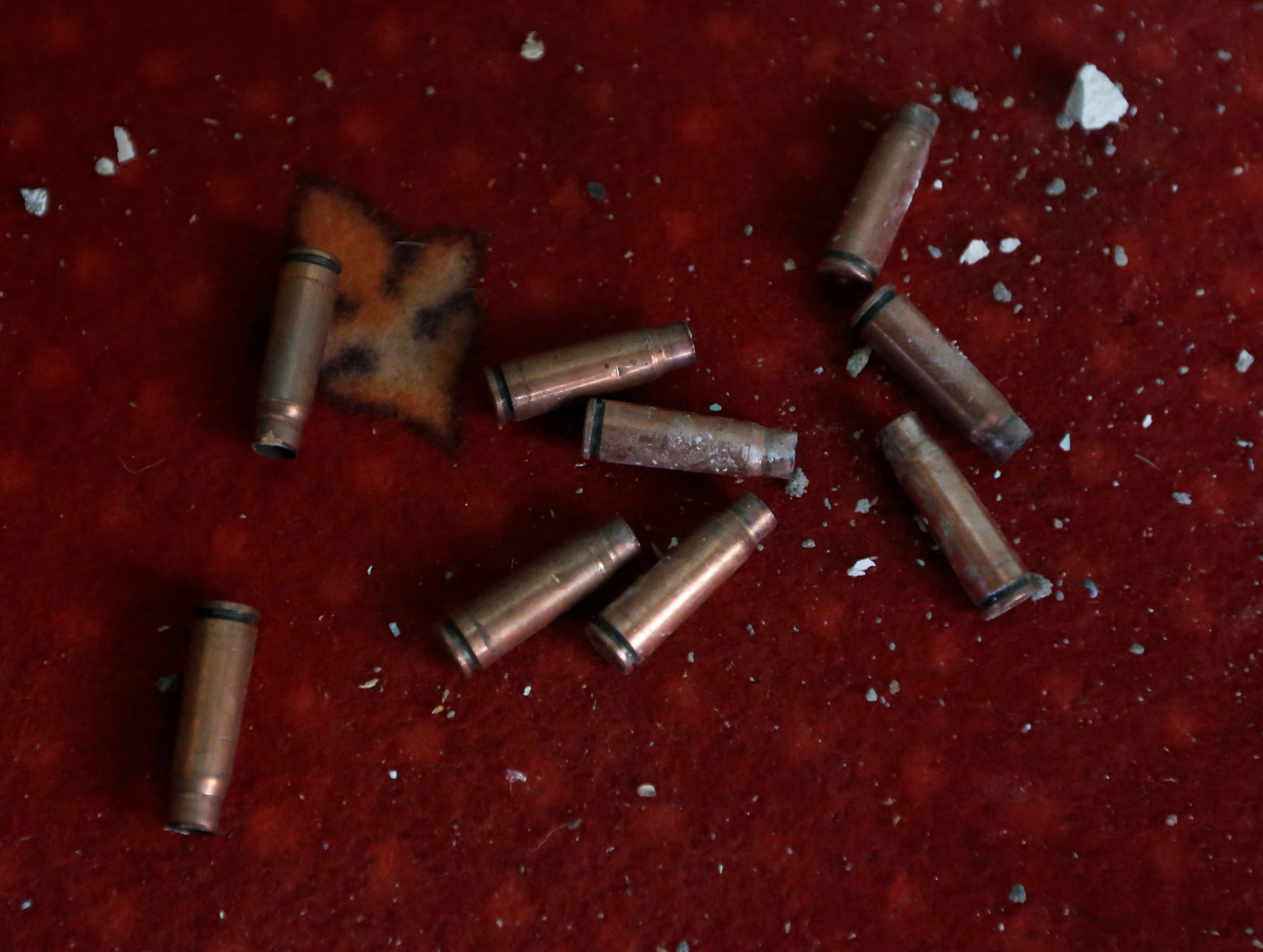 President Donald Trump's airstrikes in Afghanistan are making it easier for the Taliban to recruit new members to attack U.S. troops, a spokesman for the Afghan Taliban said.
In an interview posted on the Taliban's website, spokesman Muhammad Yusuf said there is a direct link between an increase in civilian casualties in Afghanistan and the Taliban's ability to recruit new members.
"Civilian losses and casualties increased significantly due the indiscriminate bombing, artillery shelling and brutal night raids of the savage foreign invaders as well as their internal mercenaries," Yusuf said, according to a translation by the SITE Intelligence group. "These brutalities provoked the pious and freedom loving people of our country and they are now joining Mujahidin in large numbers to get rid of this ruthless foreign occupation."
"These volunteers are increasing day by day, which has rejuvenated the morale of our Mujahidin," he added.
The Taliban is known to twist events to fit its narrative and make it appear stronger than it is, but experts say it is true that civilian casualties create more extremist militants.
"The Taliban's emphasis on civilian casualties is on point. When it comes to collateral damage, the Taliban get the benefit of the doubt in a way the U.S. never will," Christopher Meserole, a Middle East expert at the Brookings Institution, told Newsweek.
"When Trump announced his new Afghanistan policy over the summer, and said that the rules of engagement would be relaxed, this is precisely what a lot of analysts feared — that relaxed rules would lead to greater civilian casualties, and greater civilian casualties would lead to greater Taliban support. Tragically, every time we kill civilians in Afghanistan, we give the Taliban another winning card to play."
Trump had originally campaigned on a promise to withdraw U.S. troops from Afghanistan. But he reversed that plan, and, in August, announced his intention to send around 4,000 more troops to Afghanistan and begin focusing more on security threats and less on nation building. The administration also started leaning more heavily on airstrikes. In September, Newsweek reported that the U.S. dropped over 2,400 bombs on Afghanistan, up from 1,337 during the same period last year.
Some say the ramped up warfare is in fact helping the Taliban.
"For Trump's new Afghan strategy, which essentially amounts to an endless war, he's clearly either unaware or ignoring the lessons of history. Afghanistan is an easy country to enter, an impossible country to leave," Harrison Akins, a researcher at the Howard Baker Center, told Newsweek.
"Given weak government institutions and difficult terrain, a war of attrition has always favored Afghan insurgents against military invaders. The mere U.S. presence is a recruiting tool for the Taliban."
Many believe the U.S. presence is necessary to pressure the Taliban to negotiate with the Afghan government in order to halt the violence that plagues the country. But Afghanistan's political system remains dysfunctional and its security forces are relatively weak. The Taliban's ultimate goal is to get foreigners to leave the country so it can once again take over, experts say.
"Their main thrust is to get foreign forces out. That's the red line for them before they begin to negotiate. I don't think the causalities are really the issue, because when you are fighting a decentralized guerilla war you don't need that many people," Marvin Weinbaum, an expert on Afghanistan at the Middle East Institute, told Newsweek.
"What we want to do is keep the stalemate because we're buying time for the Afghans themselves to get it right. Will it work? Maybe not. But it's the only chance we have."