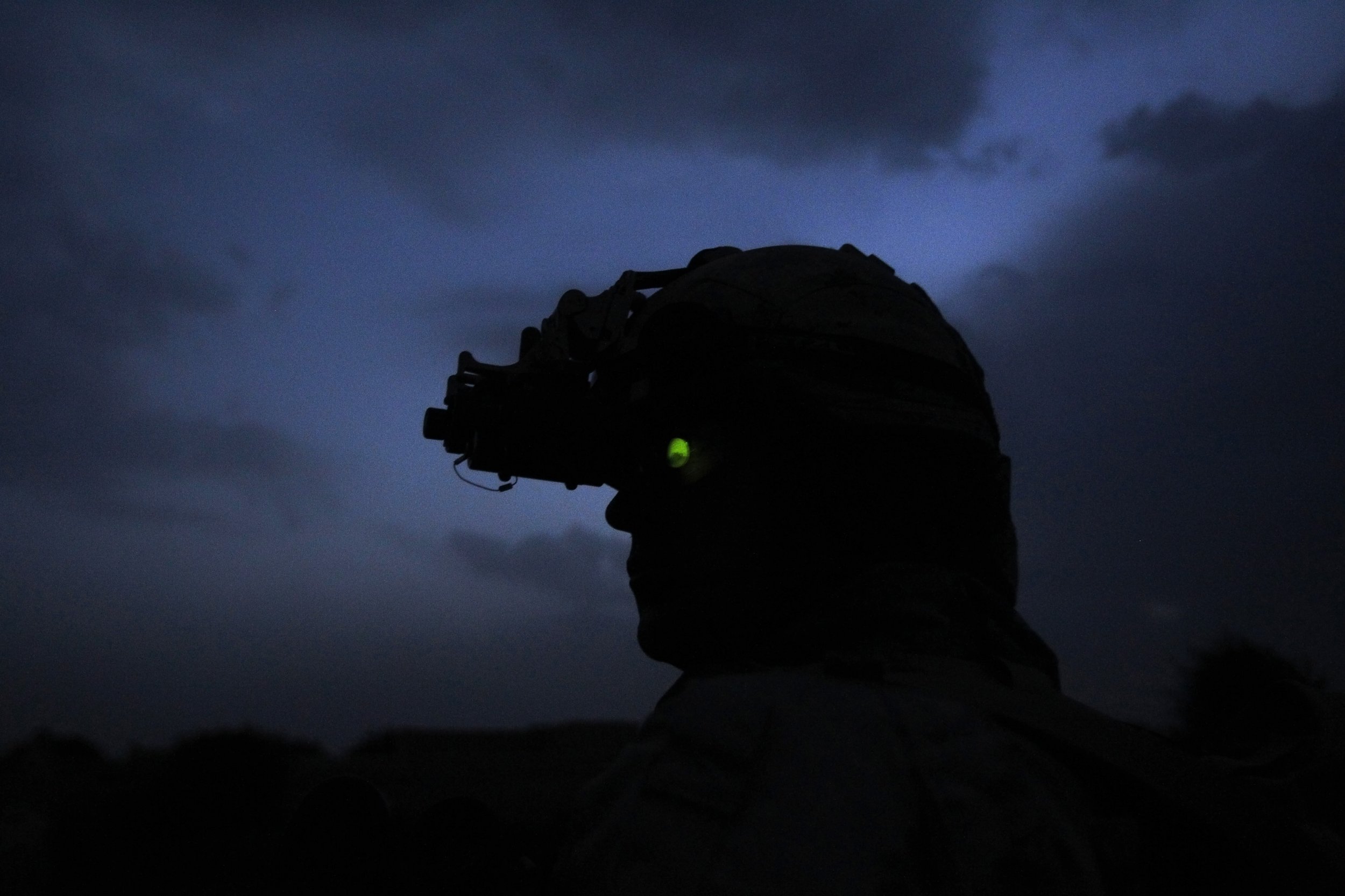 The Taliban militant group has started using night-vision goggles to conduct attacks in the dark of night, according to officials, a new development that alters the battlefield in its insurgency against Afghan and Western forces.
Early Monday, Taliban militants killed eight Afghan police officers by using the goggles to sneak up on them as they slept in their beds in the village of Pule Regi, located near the Afghan city of Farah.
Afghan officials told The New York Times that this was not the first time the insurgents had used such sophisticated devices but just the latest in a recent spate of assaults using night-vision technology.
"Night-vision equipment is used in ambushes by the insurgents, and it is very effective," Major General Dawlat Waziri, the spokesman for the Afghan Defense Ministry, told the newspaper. "You can see your enemy but they cannot see you coming."
The officials said that the goggles were typically Russian-made and could have been purchased on the black market in neighboring Pakistan, where the Taliban also have a substantial presence. They also could have been captured from killed Afghan soldiers, a rarer occurrence.
Night-vision equipment was introduced to Afghan soldiers by the U.S. military, which has maintained a presence in the country since its 2001 invasion to overthrow the Taliban. But police officers, like those killed in the attack, do not have such equipment.
In recent months, the Afghan military has found night-vision goggles on the bodies of Taliban militants that it has killed in counterattacks.
The Taliban now has a special forces unit known as Sara Khitta—which stands for "Red Group" in Pashto and is made up of some 300 fighters—that has started to use night-vision technology. The unit's tactic is to launch attacks on checkpoints and to cut off supply lines, allowing the militants to capture territory.
The unit also boasts "night-vision scopes," Sayed Murad, an Afghan special forces commander, told Reuters last year. As early as August 2016, U.S. officials were saying that Afghan troops had suspected that they had seen Taliban fighters wearing night-vision goggles, but they had no evidence to prove the claim until the Monday attack on police.
One policeman survived Monday's attack, and Afghan authorities are interrogating him. While insider attacks have struck Afghan forces, there is no suggestion at present that an infiltrator was involved in the attack.
The Taliban is battling with the Islamic State militant group (ISIS) for influence. Gunmen linked to its jihadi rival launched an attack on a Kabul television station last week, killing at least one person and leaving dozens wounded. Afghan special forces ended the assault.
While ISIS has focused its attacks on Kabul, the Afghan capital, it has cells in different areas of the country, according to officials, particularly in the eastern province of Nangarhar.