Taliban Warns ISIS, Don't Come to Afghanistan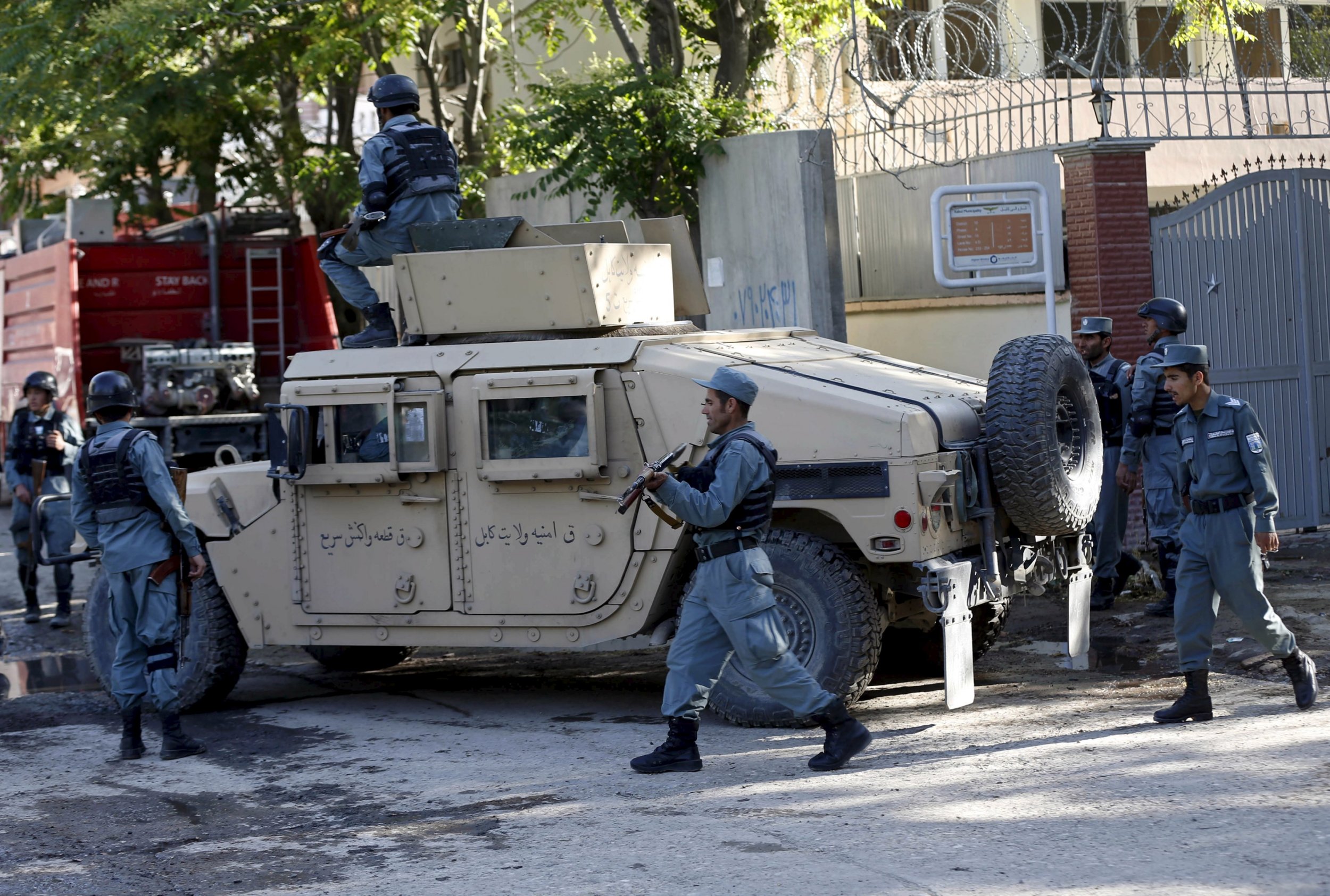 The Afghan Taliban has asked the leader of the Islamic State (ISIS) militant group not to begin an insurgency in Afghanistan and urged it to stop recruiting Taliban members, media outlets reported Tuesday.
The Taliban has seen growing divisions in its ranks over the effectiveness of ISIS and lack of any significant victory by the Taliban and has been losing fighters to ISIS as a result in recent months. There are fears of growing support for ISIS inside Afghanistan, Reuters reports. ISIS, which also goes by its Arabic acronym Daesh, has not formally declared a presence in Afghanistan.
The letter, addressed to ISIS leader Abu Bakr al-Baghdadi, reportedly said the Taliban is "based on religious brotherhood," and that the group "asks for your goodwill and doesn't want to see interference in its affairs."
The letter, signed by the Taliban's deputy Mullah Akhtar Mohammad Mansoor, also said that "jihad (holy war) against the Americans and their allies must be conducted under one flag and one leadership." The fundamentalist group has led an insurgency against Afghanistan's Western-backed government ever since it was overthrown from power in 2001.
"The Islamic Emirate (Taliban) does not consider the multiplicity of jihadi ranks beneficial either for jihad or for Muslims," the letter reportedly read.
"Your decisions taken from a distance will result in (the IS) losing support of religious scholars, mujahedeen…and in order to defend its achievements the Islamic Emirate will be forced to react," it said, without elaborating on what a reaction would entail.
ISIS has moved swiftly through Iraq and Syria in the last year, claiming land with the goal of establishing a caliphate, or Islamic government. Residents living under ISIS rule are subject to harsh restrictions, including restrictive dress codes for women and an ISIS-approved school curriculum.
Around 100 families in Afghanistan have been displaced by fighting between militants over the past three weeks, according to the officials in the eastern province of Nangarhar, and 150 fighters have been killed in the clashes, a government spokesman told NBC News. The fighting is believed to have been between Taliban militants and supporters of ISIS, according to the AFP.
On Monday, two Taliban militants told NBC News that senior officials from the group traveled to Norway for talks with Afghan government officials aimed at resolving the ongoing conflict between the Taliban and the Afghan government.