Taliban Warns the Media After Attack That Killed Seven Journalists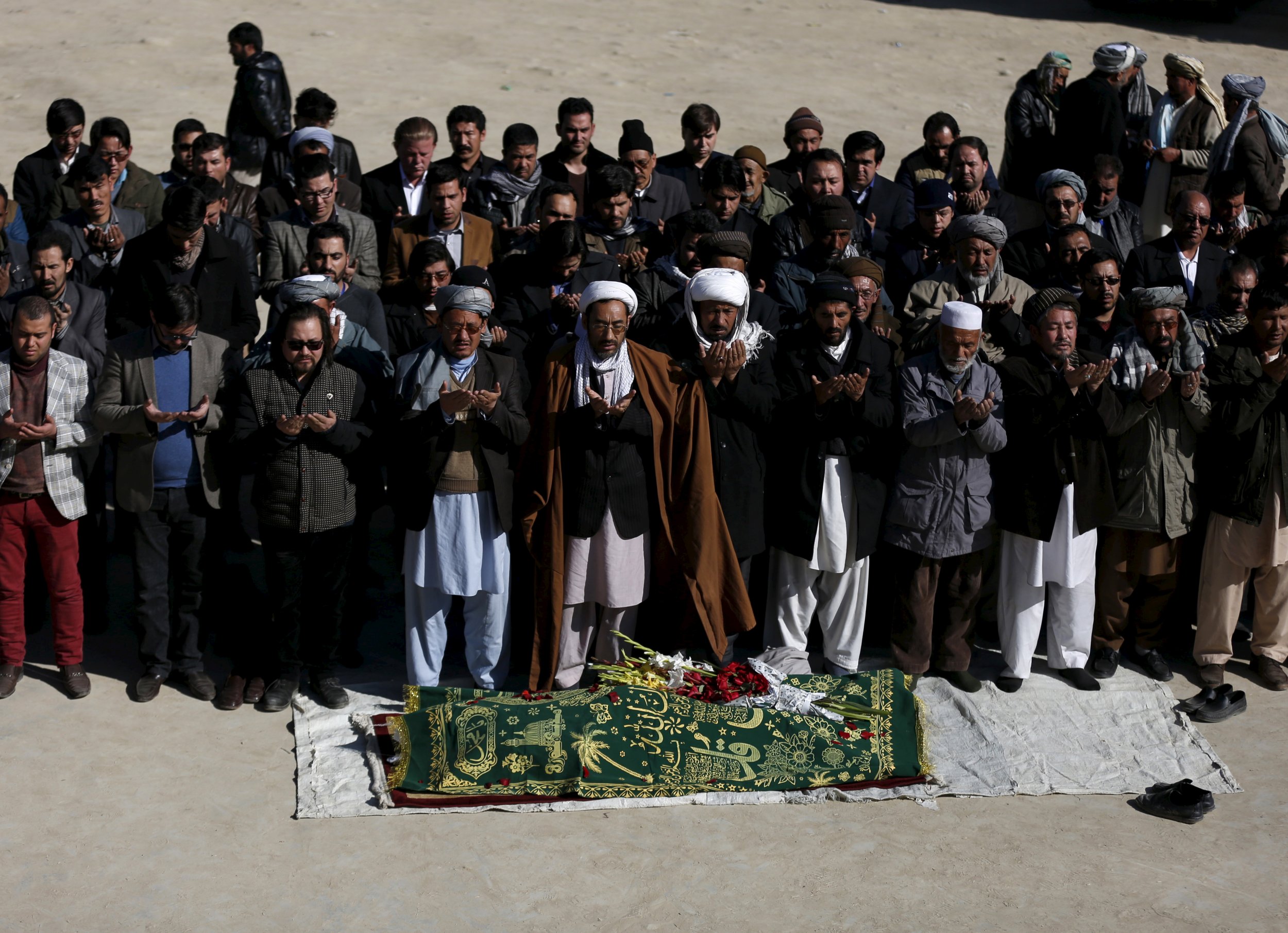 KABUL (Reuters) - The Taliban warned media organizations on Thursday not to promote immorality and foreign cultures a day after claiming responsibility for killing seven journalists for the country's most-watched television channel. The suicide car bomb attack in Kabul rush hour traffic on Wednesday was condemned by governments, human rights groups and rival news organizations as an assault on press freedom.The Taliban said they targeted Tolo TV, Afghanistan's largest private television channel, because it was producing propaganda for the U.S. military and its allies.Tolo was attacked for "promoting obscenity, irreligiousness, foreign culture and nudity," the Taliban said in a statement. "Its workers were anti-jihad and anti-Islam elements trained by foreign intelligence toiling for the Americans."The Taliban openly threatened to target the station last year after it reported allegations of summary executions, rape and kidnappings by Taliban fighters during the battle for the city of Kunduz. Although some details of those reports have been disputed, Tolo insists it was scrupulous in reporting all sides of the fighting, including allowing Taliban spokesmen a right of reply.
Tolo, which created Afghanistan's first 24-hour news channel, has won a reputation for fast, credible reporting in a shifting media landscape that features scores of newspapers, broadcasters and online news sites.
The Taliban on Thursday said it is not specifically targeting media as part of a widening insurgency, but warned organizations they should not align themselves with Tolo.The emergence of a free and vibrant media is seen as one of the main achievements of post-Taliban Afghanistan. During their five years in power, the Taliban banned television to stop people viewing what they derided as vulgar, immoral and anti-Islamic material.Saad Mohseni, the owner of Tolo and the country's largest media mogul, said in a statement on Thursday the journalists killed were working to uphold freedom of speech in Afghanistan."The voices of those who we have lost will not be forgotten," Mohseni said.
Reporting in Afghanistan has long come with risks. There are often threats against individual journalists, but this was a rare targeted attack on a national media group.Many of the journalists who died in the attack were buried on Thursday surrounded by crying relatives who expressed frustration with the government for failing to improve security.The Taliban are now firmly on the offensive across the county despite renewed efforts to start a peace process aimed at ending the war.