'Talk Is Cheap,' Mike Pompeo Says of Kim Jong Un's Pledges to Give Up Nuclear Weapons
President Donald Trump's top diplomat has said that North Korean supreme leader Kim Jong Un promised him personally that the country would give up its nuclear weapons.
The second-ever U.S.-North Korea summit last month in the Vietnamese capital of Hanoi failed to produce any agreement between the longtime rivals, but Trump administration officials have maintained that they remained ready to pursue talks and Secretary of State Mike Pompeo told Houston's Fox-affiliated KRIV outlet Tuesday that, while "the whole world understands the threat that Chairman Kim's nuclear weapons present," the ruler is "now committed to giving them up."
"He said he would denuclearize," Pompeo said. "He's told me that face-to-face, personally, no less than half a dozen times. Now we need to figure out how to do it, how to achieve it."
The official went on to say that the U.S. "only will value action" because "talk is cheap," but that he was "hopeful" of progress in "the months ahead."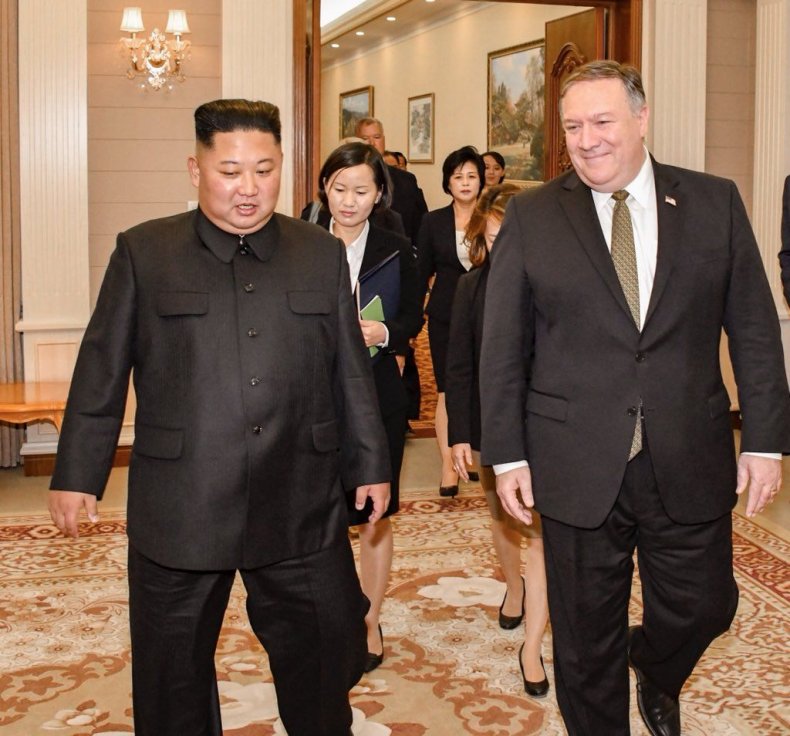 Washington and Pyongyang have remained committed to their historic dialogue since the first encounter between Trump and Kim in Singapore last June. Following that meeting, Kim appeared to commit to "the denuclearization of the Korean Peninsula," wording that has appeared to clash with the U.S. goal of a "complete, verifiable and irreversible denuclearization of North Korea."
Still, many observers expected some sort of agreement as preliminary discussions between Trump and Kim's officials appeared to go well. Many experts have offered theories as to why talks broke down early on the second day, with some pointing to the sudden arrival of White House national security adviser John Bolton, an outspoken hawk on North Korea.
In the weeks since the summit, the Trump administration's position appeared to have hardened, with U.S. special representative on North Korea Stephen Biegun telling the Carnegie Endowment for International Peace's nuclear conference Monday that the U.S. is "not going to do denuclearization incrementally." His remark came days after a senior State Department official told reporters Thursday, "Nobody in the administration advocates a step-by-step approach."
"In all cases, the expectation is a complete denuclearization of North Korea as a condition for all the other steps being taken," the official said.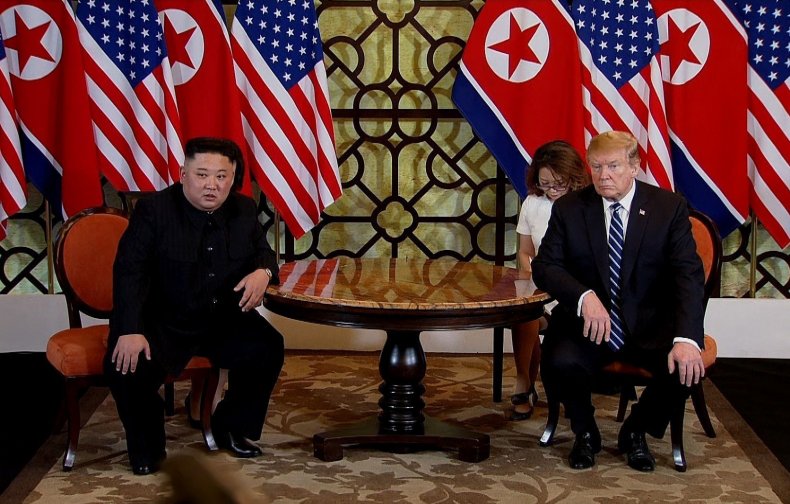 North Korea, which tested its first nuclear weapon in 2003 and its sixth, most recently in September 2017, has long argued that such weapons of mass destruction were necessary to deter a U.S. invasion. The U.S. backed South Korea in its 1950s war with North Korea and its communist Chinese and Soviet allies, leading to a ceasefire that has left the conflict technically ongoing for seven decades.
Kim, however, has honored an informal freeze on nuclear and missile testing announced last April. What's more in addition to his two summits with Trump, Kim has met South Korean President Moon Jae-in three times and Chinese President Xi Jinping four times as part of a two-year diplomatic blitz. Both Seoul and Beijing have expressed disappointment at the outcome of the Hanoi summit and have encouraged the two parties to continue negotiations.
Though the U.S. and South Korea have remained staunch allies since the Korean War, Moon Jae-in has expressed an eagerness for a diplomatic breakthrough with North Korea. His security policy adviser Moon Chung-in told the Kwanhun Club that the U.S. was more responsible than North Korea for failing to secure any deals at last month's meeting, blaming Bolton, specifically, though he said both Trump and Kim shared the blame as well, as the official Yonhap News Agency reported Tuesday.