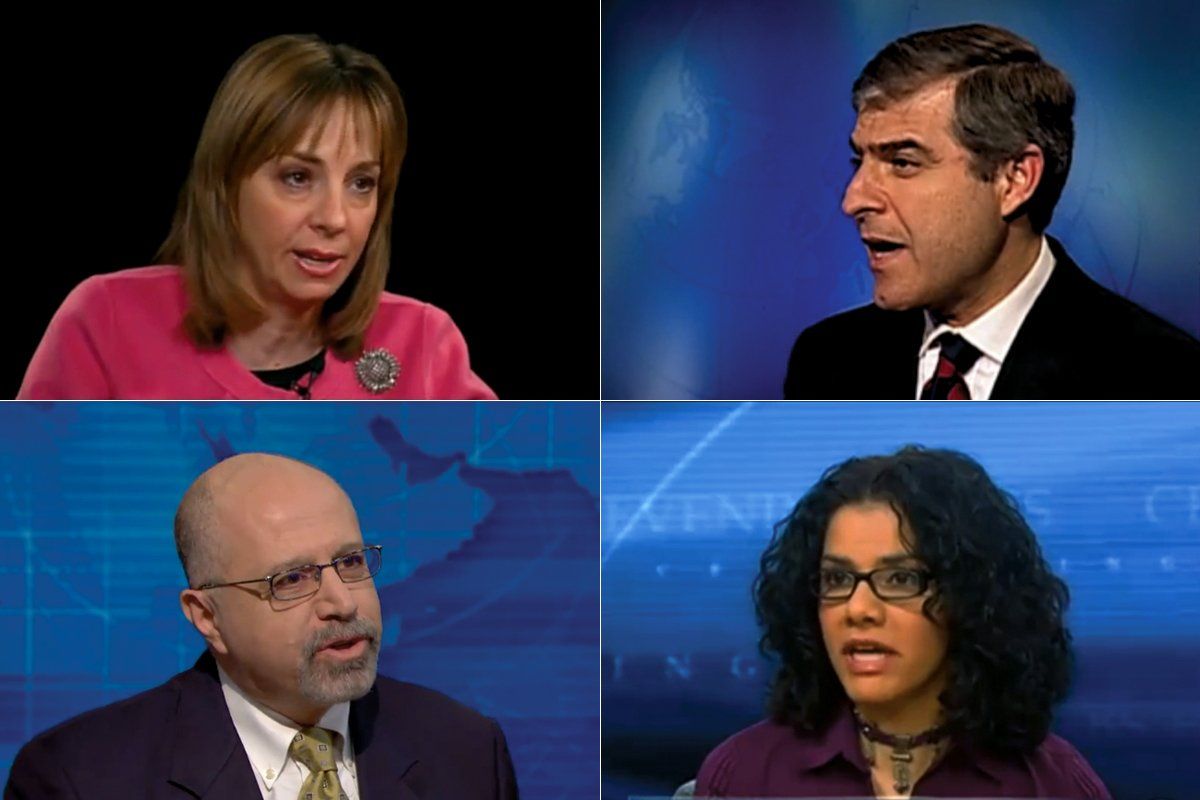 When revolution came to Cairo, two groups panicked: Hosni Mubarak's regime—and cable-TV bookers, who needed an infusion of Egypt experts. Qualifications: know Egypt well, ad-lib with aplomb, and speak without an impenetrable accent. Many answered the call. Here are some of the most omnipresent.
Fawaz Gerges, London School of Economics
Possibly the king of Egypt-crisis airtime, with 88 "hits," as appearances are known in the trade. Gerges appeared on Al Jazeera and did a live interview with Brian Williams on the NBC Nightly News. He's also written eight editorials (possibly during commercial breaks).
Shibley Telhami, University of Maryland
Fifty-nine hits, give or take, on radio and TV since the uprising. Telhami, a professor of international relations, figures to stay in heavy rotation as unrest spreads to Yemen and Bahrain. Bookers, take note: he'll be on location in Egypt and Tunisia this week.
Michele Dunne, Carnegie Endowment for International Peace
"I've lost track," Dunne says. (It's 36 hits since Jan. 31.) With a deep résumé that includes stints in the White House, the State Department, and the U.S. Embassy in Cairo, she's one of the talkers who can go from a quick hit on MSNBC to a deep conversation with Charlie Rose.
Mona Eltahawy, Columnist
This Egyptian native is in demand as a fresh, female counterweight to all the white-bearded professorial types. Absurdly prolific on Twitter (more than 30,000 tweets and counting), she's positioned to explain the social-media side of a revolution spurred on in no small part by Facebook.