'The Talk' Host Sharon Osbourne to Reveal Facelift on Season 10 Premiere
The Talk is getting a new co-host, a new set... and a new face for Sharon Osbourne.
In a promo, Osbourne promised she would reveal the results of her recent facelift during the CBS talk show's Season 10 premiere Monday (September 9).
Osbourne's new face will be joined by another: new co-host Marie Osmond.
Osbourne teased her makeover in an interview with Entertainment Tonight, saying: "It's not a new look. I mean, what am I gonna do? I'm gonna come back looking like Michael Jackson? No. I'm going and just having a refresh. Like I've had a lot of sleep. In a tomb. Embalmed."
On a 2012 episode of The Talk, Osbourne, 66, said she would no longer have cosmetic surgery after undergoing a double mastectomy. The reality star chose to have the operation after discovering she carried a gene that increased her likelihood of breast cancer. She has previously been successfully treated for colon cancer.
"No more, because I have been looking at pictures of myself recently since I started to lose weight," Osbourne said. "And in a lot of shots, my face looks plastic and at certain angles, I was like, 'Oh, dear. Oh, I should never have done that. Oh, that's a bad one.' So I'm like, 'No more. No more abuse.'"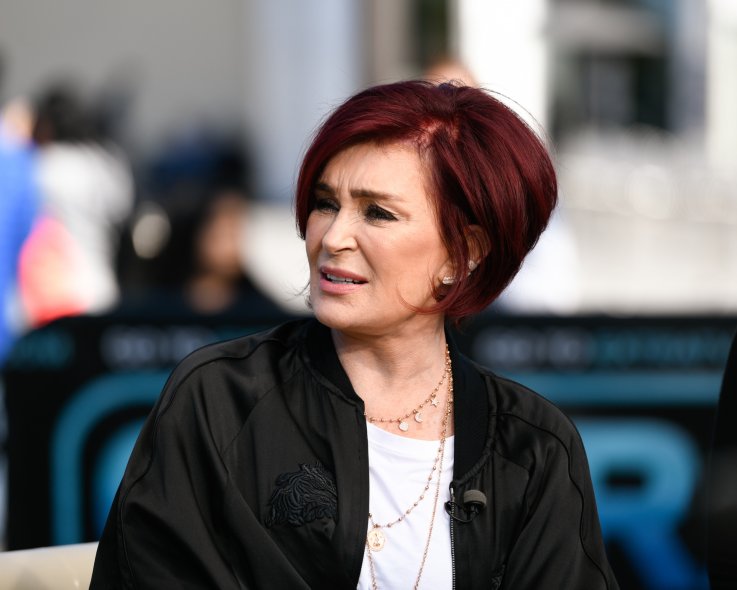 But in May, Osbourne appeared to reverse course, admitting on The Talk she would have a little work done in the summer break between Seasons 9 and 10 of the CBS daytime show.
Osbourne has spoken about her various cosmetic procedures in the past. On a 2006 episode of Dr. Phil, Osbourne said she's had things "cut, lifted, tucked," adding: "I've had my boobies done twice, I've had facelift, neck done ... arms cut and lipoed, legs lifted and lipoed, tummy tuck, bum lifted and a little implant put in. I had thingies put in [my cheeks] too."
In 2013, Osbourne revealed her most painful surgery on The Graham Norton Show: "Having my vagina tightened. It was just excruciating."
The Talk turns 10
The new season of The Talk on Monday will introduce Marie Osmond as co-host, replacing long-running Talk co-host and creator Sara Gilbert, who bowed out after nine seasons in May. The show will also get a new set.
The Talk co-hosts Carrie Ann Inaba, Eve and Sheryl Underwood are all returning for Season 10. Inaba joined the lineup last season, replacing original co-host Julie Chen.
Guests for The Talk's Season 10 premiere week include Kobe Bryant, Will & Grace's Sean Hayes, Paula Abdul and Dr. Phil McGraw.
'The Talk' Host Sharon Osbourne to Reveal Facelift on Season 10 Premiere | Culture