Talking Stick Helped Senators Resolve U.S. Government Shutdown
A colorful talking stick helped Republican Senator Susan Collins lead bipartisan negotiations early this week among a group of about 24 centrist senators that broke an impasse and ended the 69-hour government shutdown Monday.
"As you can imagine, with that many senators in a room, they all want to talk at once," Collins told the Associated Press. To create order, she said, the stick—which was given to her by North Dakota Democratic Senator Heidi Heitkamp—was handed to each senator. "They were allowed to speak, and then I'd take the stick from them, give it to the next person."
Multiple senators told CNN that the stick was successful in preventing senators from speaking over each other and created an atmosphere for discussion.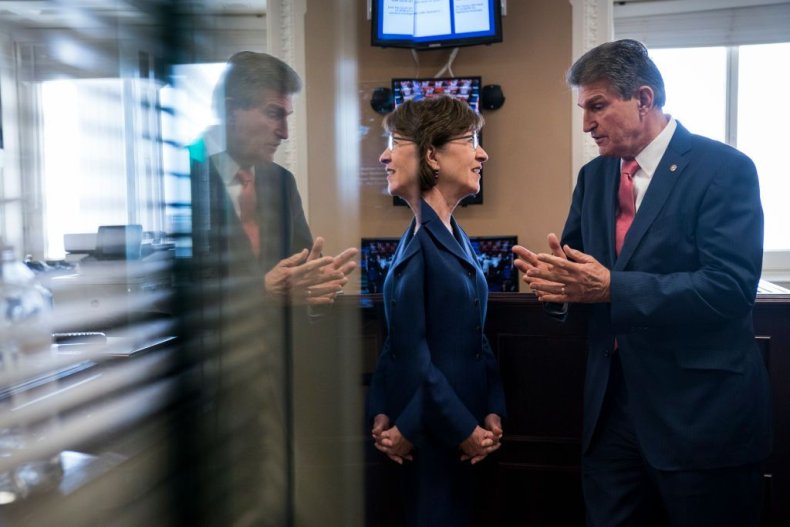 Senators from both parties failed to strike a deal last Friday to keep the government running. Over the weekend, a bipartisan group of senators branding themselves the Common Sense Coalition met to negotiate for hours on both Saturday and Sunday. But they were unable to reach a deal until Monday, when Republicans promised to address the issue of the Dreamers, young people brought to the U.S. illegally as children.
The Dreamers have been able to work in the U.S. without being deported, thanks to the Obama administration's Deferred Action for Childhood Arrivals (DACA) program. President Donald Trump said last September he would end the program unless Congress negotiates a new law to protect it.
"I hope and intend" to resolve those issues by February 8, Senate Majority Leader Mitch McConnell said early Monday.
Related: Trump says Democrats caved over shutdown
Democrats and Republicans then voted 81-18 to proceed with short-term funding that will keep the government open until February 8 while lawmakers try to reach a more long-term solution on immigration issues like the DACA program.
"Big win for Republicans as Democrats cave on Shutdown," Trump tweeted early Tuesday. "Now I want a big win for everyone, including Republicans, Democrats and DACA, but especially for our Great Military and Border Security. Should be able to get there. See you at the negotiating table!"
Rather than negotiate, over the weekend Trump pushed for Republicans to use the "nuclear option" and override rules that require a 60-vote majority to end a filibuster and shut down the debate over short-term spending. But McConnell did not take Trump's advice.
The president has been pushing Democrats to provide funding for his proposed U.S.-Mexico border wall, but senators on both sides have said it has been hard to pin him down in negotiations on exactly what he wants in a final deal.
The talking stick helped Democrats and Republicans reach an agreement on further negotiations Monday. "That was the most entertaining meeting I'd ever been to," one Republican told CNN afterward.
Yet negotiations on a host of issues—including disaster relief for states hit by hurricanes and wildfires last year, domestic and military spending, and a deal on more border security and immigration—remain ahead.
"The effort has resulted in the government reopening. That was the critical first step," Alaska Republican Senator Lisa Murkowski told The New York Times, speaking of Monday's negotiations. "But now the real work begins."