Talking Tech With 'Washington Post' Columnist Taylor Lorenz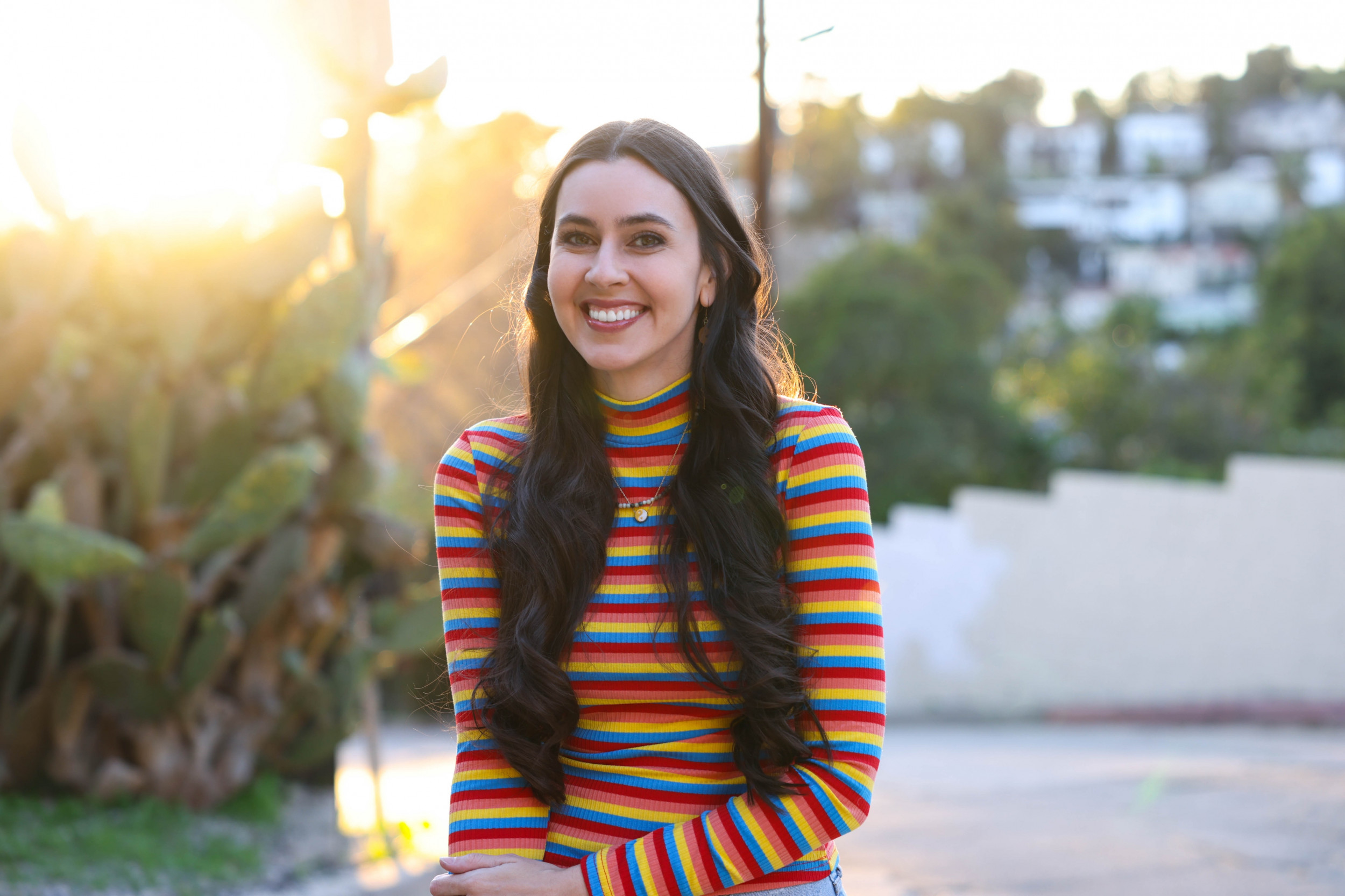 If you've ever contemplated whether birds were real, and not part of a government conspiracy, you may have come across some of Taylor Lorenz's reporting for The New York Times. She has covered technology as it relates to internet culture for a long time, including with The Atlantic and The Daily Beast.
Most recently, Lorenz has joined The Washington Post as a columnist and where she will continue to highlight the ways technology shapes our world and the people behind the cultural trends. Later this year, Lorenz will also be publishing a book with Simon & Schuster about the online creator industry.
I reached out to Lorenz to find out how she covers technology, including the gear she uses, and what types of products and apps are catching her eye at the moment. This Q&A has been edited.
What does your work setup consist of right now?
My laptop and my phone are my life. I am on one or the other the majority of the day. I use a 2017 MacBook Air to write on, and I finally got a new iPhone after six years recently. It's an iPhone 13, and I do everything on it.
I've been looking into getting a dedicated gaming PC for streaming. I have held off in the meantime, because it seems crazy to buy a computer you can't haul around from place to place.
Aside from that, I don't use any other technology. Despite writing about tech, I'm not a gadget person. I'd get an Apple Watch if they'd let you delete the iMessage app, but until they do that, I don't want to basically strap a phone to my wrist.
Online harassment is something a lot of people have encountered. Do you use any services to help mitigate trolling? Anything you recommend people check out?
I use a platform called Block Party, which I cannot recommend enough. Pretty much every social media service is way behind when it comes to online safety. Block Party lets you filter out unwanted Twitter @ mentions and easily block those harassing or attacking you.
It will automatically mute users to reduce day-to-day unwanted mentions. It works in any language and the founder, Tracy Chou, is brilliant. She is the only one in tech whom I've seen consistently work to address these issues. It's actually shocking to me that Block Party isn't more widely used.
What is the latest app (or service) that intrigues you?
I'm really into this app called Speechify. It basically will read anything you feed into it aloud. I'm extremely dyslexic and have a hard time with dense text, but I have to consume an insane amount of information for my job. Speechify has been a game changer.
You can input articles, scan printed text on a page, and they have a browser extension too. It is a paid service, but worth the money. My only wish is that they'd read Twitter. I dream of just listening to tweets in the shower on 2x speed so I don't have to take up extra time in the morning catching up.
What was your favorite gadget you bought in 2021?
Since COVID is an airborne virus, I wanted to get a good air purifier to make things a bit safer if I had people over indoors in my apartment. I splurged a little and bought a Coway Airmega AP-1512HH air purifier. It has a four-stage filtration system, including a true HEPA filter.
It's kind of shocking to me that two years into an airborne pandemic, there's been almost no conversation around improving indoor air quality or upgrading ventilation systems, so I figured I'd at least do what I could in my own home. The Coway also has an air quality monitor, which was helpful during wildfire season here in L.A.
What kinds of tech products are you really interested in at the moment?
I'm really interested in new and creative audio formats right now. There's been sort of a micro boom in more interactive audio products in the past two years, and obviously podcasting has been a thing for a while, but I'm constantly on the hunt for new platforms that offer interesting audio experiences.
As someone who doesn't love to show my face on camera, audio and text are generally my preferred ways of connecting with people. I prefer audio for consuming content. I've been beta testing The New York Times audio app, and I love it. The audio team at the NYT is some of the best in the biz, and it's awesome to see their work shine in a dedicated home.
Newsweek may earn a commission from links on this page, but we only recommend products we back. We participate in various affiliate marketing programs, which means we may get paid commissions on editorially chosen products purchased through our links to retailer sites.