'Like Talking to a Toddler:' Grieving Parent of Santa Fe High School Victim Criticises Trump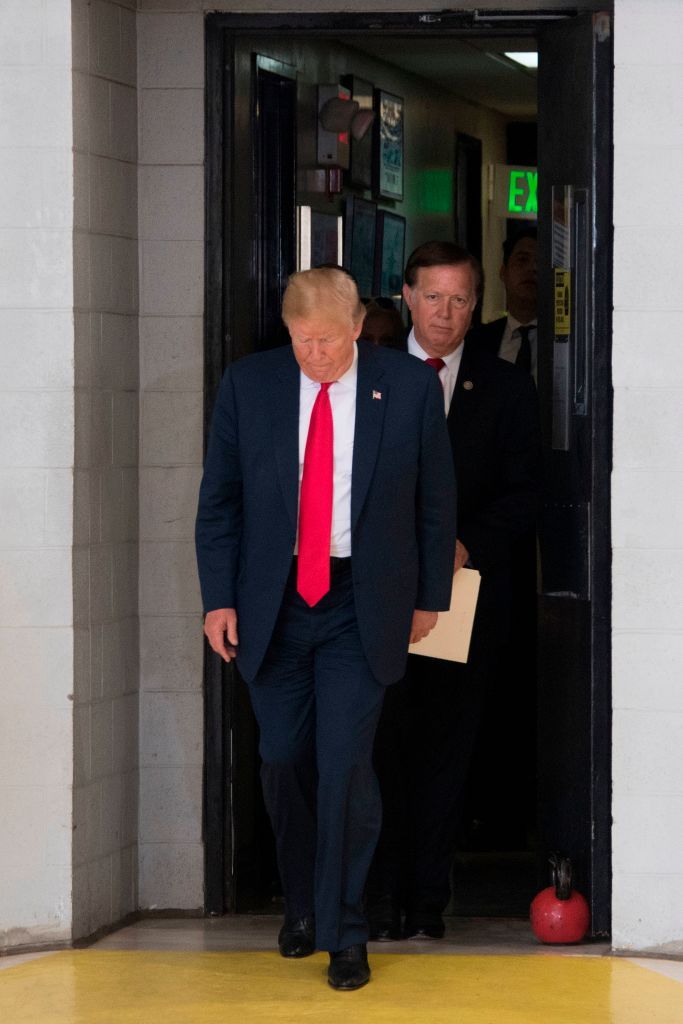 The mother of a pupil killed in the Santa Fe High School shooting in Texas said that President Donald Trump repeatedly expressed his desire to arm teachers in a meeting with families and expressed her disappointment with the president's demeanor.
On Thursday Trump met with victims, families and others affected by May's mass shooting, which left 10 people dead and 13 wounded.
Rhonda Hart, whose 14-year-old daughter, Kimberly Vaughan, was among those killed, told The Associated Press her conversation with Trump "was like talking to a toddler."
Army veteran Hart said she raised the idea of employing veterans as sentinels in schools, and said Trump responded, "And arm them?"
She replied, "No," but said Trump "kept mentioning" arming classroom teachers.
She said the president kept referring to the appearance of the alleged shooter and described him as "wacky."
Hart said she told Trump, "Maybe if everyone had access to mental health care, we wouldn't be in the situation."
The Santa Fe incident was the latest in a long line of of mass shootings at U.S. schools that have renewed debate about gun control legislation.
Trump initially suggested he backed plans to introduce tighter restrictions on firearms purchases in the wake of the February mass shooting in Parkland, Florida, in which 18 people were killed, but later backed down on the idea.
He has since touted the idea of arming teachers, allowing educators to return fire against attackers.
The plan has the backing of gun rights lobbying group the National Rifle Association, but has been widely criticized by teachers, including the National Education Association.
At least one other parent praised the president after his meeting with the families Thursday, writing on Facebook that he "met with us privately and showed sincerity, compassion, and concern on making our schools safer across the nation."
"He spent time talking to the survivors and asking on what happened and what would have made a difference," wrote Pamela Stanich, whose 17-year-old son, Jared Black, was among those killed.
"Changes are coming for the good. Thank you Mr Trump."