'Tall Girl' on Netflix: Who is Ava Michelle and How Tall is She?
The plot to Netflix's new original movie? A really tall teenage girl who struggles to fit in at school and with dating because of her height.
That is the premise for Tall Girl, the new romantic comedy streaming on Netflix from Friday.
Jodi, played by Ava Michelle, is a 16-year-old student who is 6 feet 1 inches tall and self conscious about her height. In the trailer for the film, Jodi, whose height usually puts off boys at her school, feels hopeful that she might finally find love when a Swedish exchange student arrives at her school and is close to her in height. Jodi then tries to impress her new crush, but, of course, has to deal with mean girls who also want to woo him.
Tall Girl is directed by Nzingha Stewart, who has previously directed music videos for Common and Joss Stone, and directed episodes of hit TV shows including Grey's Anatomy, Scandal, How to Get Away with Murder and Pretty Little Liars.
The film is produced by McG, the director behind Charlie's Angels and Terminator Salvation.
How tall is Tall Girl star Ava Michelle?
According to actor Ava Michelle's Instagram bio, she is 6 feet 1 inches tall, just like her character Jodi.
If you think you recognize Michelle, that's because she is also an accomplished dancer who has appeared on Dance Moms and So You Think You Can Dance?
On Dance Moms, Michelle received criticism from dance coach Abby Lee Miller because of her height.
Tall Girl marks Michelle's debut feature film role, and director Stewart said she was the perfect person to play Jodi.
"It was essential for us to find an actor to portray our lead who can speak to the challenges and lessons that Jodi experiences from a very personal place of authenticity," Stewart said in a casting announcement in January.
"Ava's ability to beautifully and uniquely showcase those attributes stood out to us in a way that we believe audiences will connect with. Tall Girl showcases that embracing the very qualities that make you different is what allows you to overcome anything."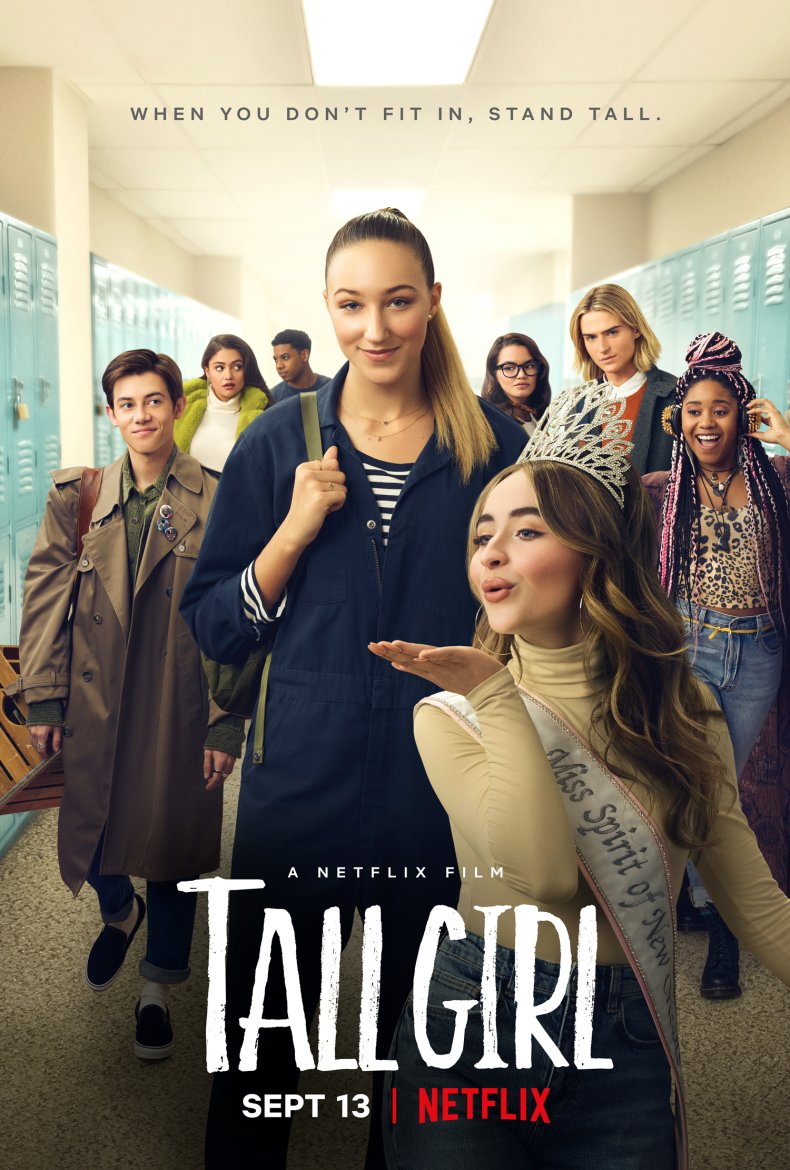 Tall Girl gets chopped down by critics
Tall Girl has faced backlash over its depiction of height discrimination as opposed to race or gender, but Stewart told the website Black Girl Nerds "if something doesn't offend you outright — it's not something that is coming after you or someone you love — then let it live. A movie doesn't have to be about you or for you to be of artistic value in the world."
However, reviews for Tall Girl have not been positive. The New York Times said it was "unremarkable" and reliant on "hackneyed plot points as Jodi struggles to, ahem, stand tall."
CinemaBlend said Tall Girl has "nothing new to say."
Tall Girl is streaming now on Netflix.