Connor Toole, the Man Who Faked His Way Into NBA Draft Glory, If Only for a Night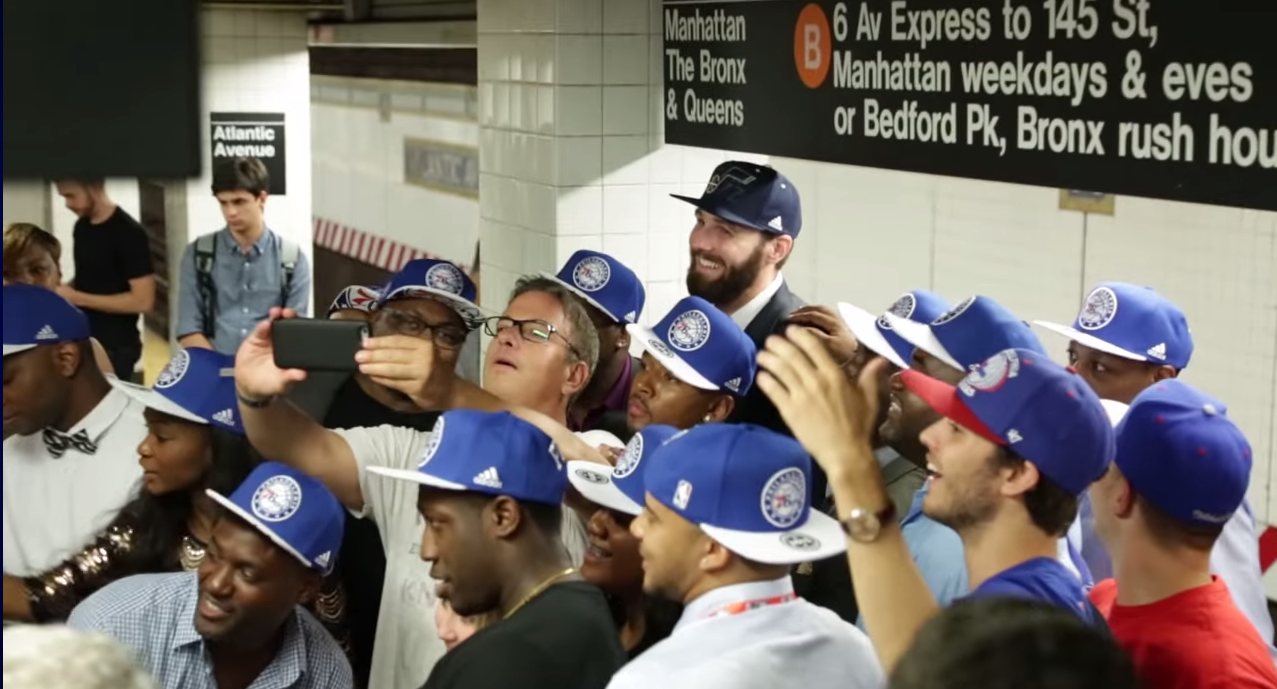 Connor Toole, a comedy writer for EliteDaily, got to live his NBA dream for a night on Thursday. Armed with nothing but his towering nearly 7-foot frame, a suit for the big and tall and team hat, the 24-year-old came as close as he ever will to playing for the Utah Jazz.
Toole's night started outside the Barclays Center, where Knicks fans showed him more love then New York's eventual first round draft pick, Kristaps Porzingis. Then he sauntered into the stadium, stood tall and breezed by security to the floor, where he watched the night's draft picks take the stage and donned his straight-brimmed hat.
He picked Utah, he said, because it's a small market team and unlikely to have many fans in New York. It also helps, I suppose, that the Jazz are known for a string of lanky and largely replaceable big men. "The average person couldn't name a single player" on the team, he said.
Toole ended his evening in Union Square in Manhattan, where he waited patiently outside a bar for the Jazz to make their second round pick, then strolled inside, confident that despite all the TVs, no one had watched or cared.
New York showed him love. And lots of it. Toole lost track of the official free drink count around seven, he said. "I also saw a pierced nipple. It was pretty cool," he tweeted.
If Toole has any regrets from the evening, it was the kid's cast he was forced to sign early in the night, to stay in character. "I feel bad," he said. "I really hope he never finds out [the truth]."